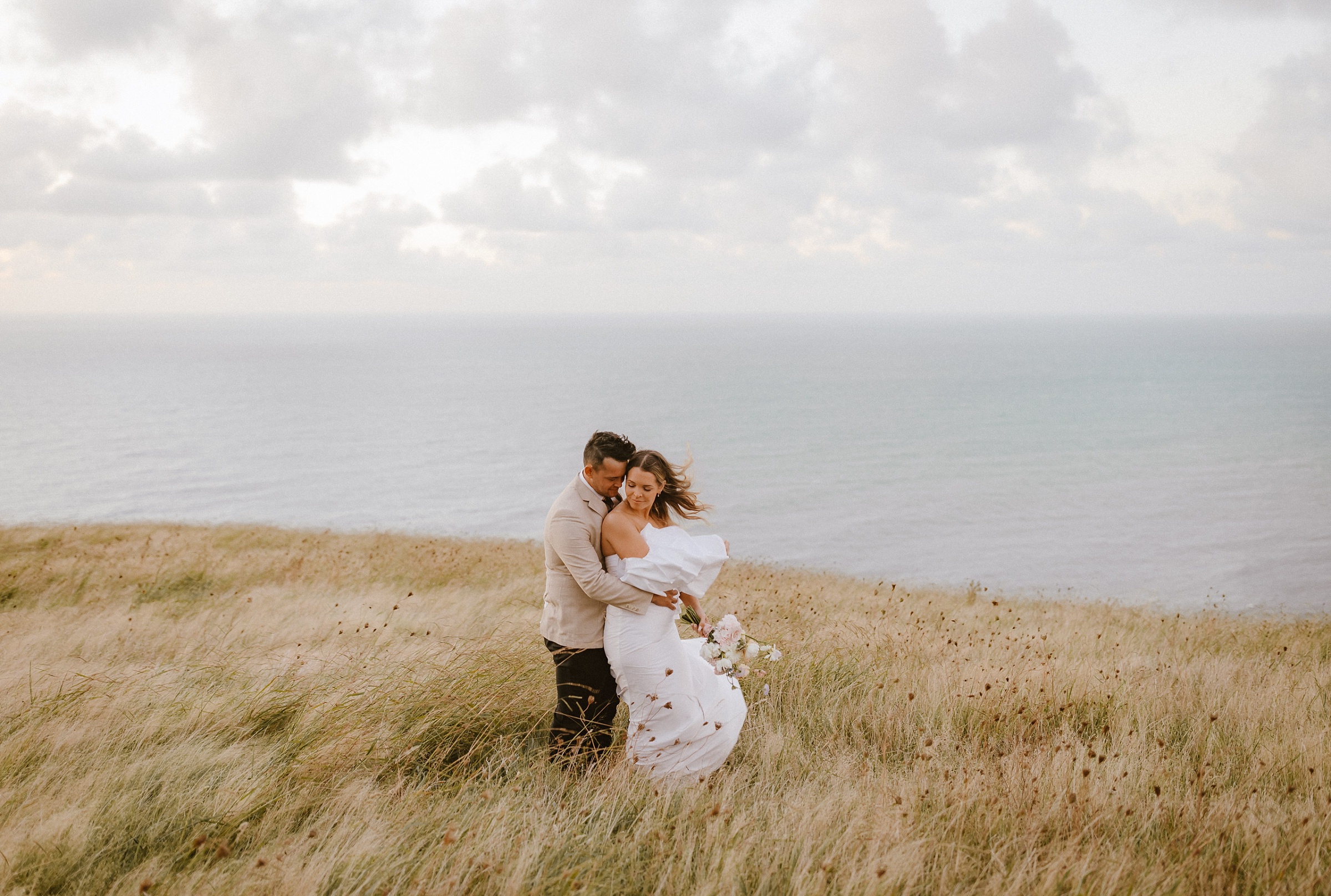 28 Aug

Emma & Johnson's intimate Raglan wedding at The Glasshouse

As a wedding photographer, I am fortunate enough to witness love stories unfold through the lens of my camera. Each couple brings their unique essence to their special day, creating a tapestry of emotions and memories. Emma and Johnson's intimate wedding at the Glasshouse in Raglan was a celebration that perfectly blended magic, uniqueness, and a dash of adventure. With just 30 of their nearest and dearest, they crafted a day that truly reflected their personalities and love story.

Nestled in the heart of Raglan, the Glasshouse provided an enchanting backdrop for Emma and Johnson's nuptials. The couple's decision to keep their guest list small allowed them to focus on what truly mattered – their love for each other and the connections they shared with their closest friends and family. The result was an atmosphere that radiated warmth, intimacy, and genuine joy.

When it came to selecting a wedding venue, Emma and Johnson embarked on a journey to find a place that held significance for them both. However, they soon realized that creating a new special place would be just as meaningful. The Glasshouse in Raglan, with its stunning views and relaxed ambiance, became the canvas upon which they would paint their love story. Being close to the water without being directly on the beach perfectly encapsulated their desire for a unique and personal wedding location.

The decision to host a micro wedding with only their closest friends and family members allowed Emma and Johnson to fully immerse themselves in the moment. The couple understood the privilege of sharing their vulnerability and love with a select group of individuals who held a special place in their hearts. The intimacy of the event fostered a deep sense of connection and authenticity that resonated throughout the day.

Emma and Johnson's vision for their wedding was clear – they wanted a celebration that was both fun and sophisticated, bursting with vibrant colors and untraditional choices. Their willingness to embrace the "not safe" option and venture down the uncharted path resulted in a day that perfectly mirrored their personalities. Their wedding theme spoke volumes about their love – vibrant, exciting, and full of surprises.

One of the highlights of the day was the windswept sunset session, where I had the privilege of capturing Emma and Johnson in their element. As they chased the setting sun with sheer abandon, their love shone brightly against the backdrop of the breathtaking Raglan scenery. These moments of pure joy were a testament to the couple's adventurous spirit and genuine connection.