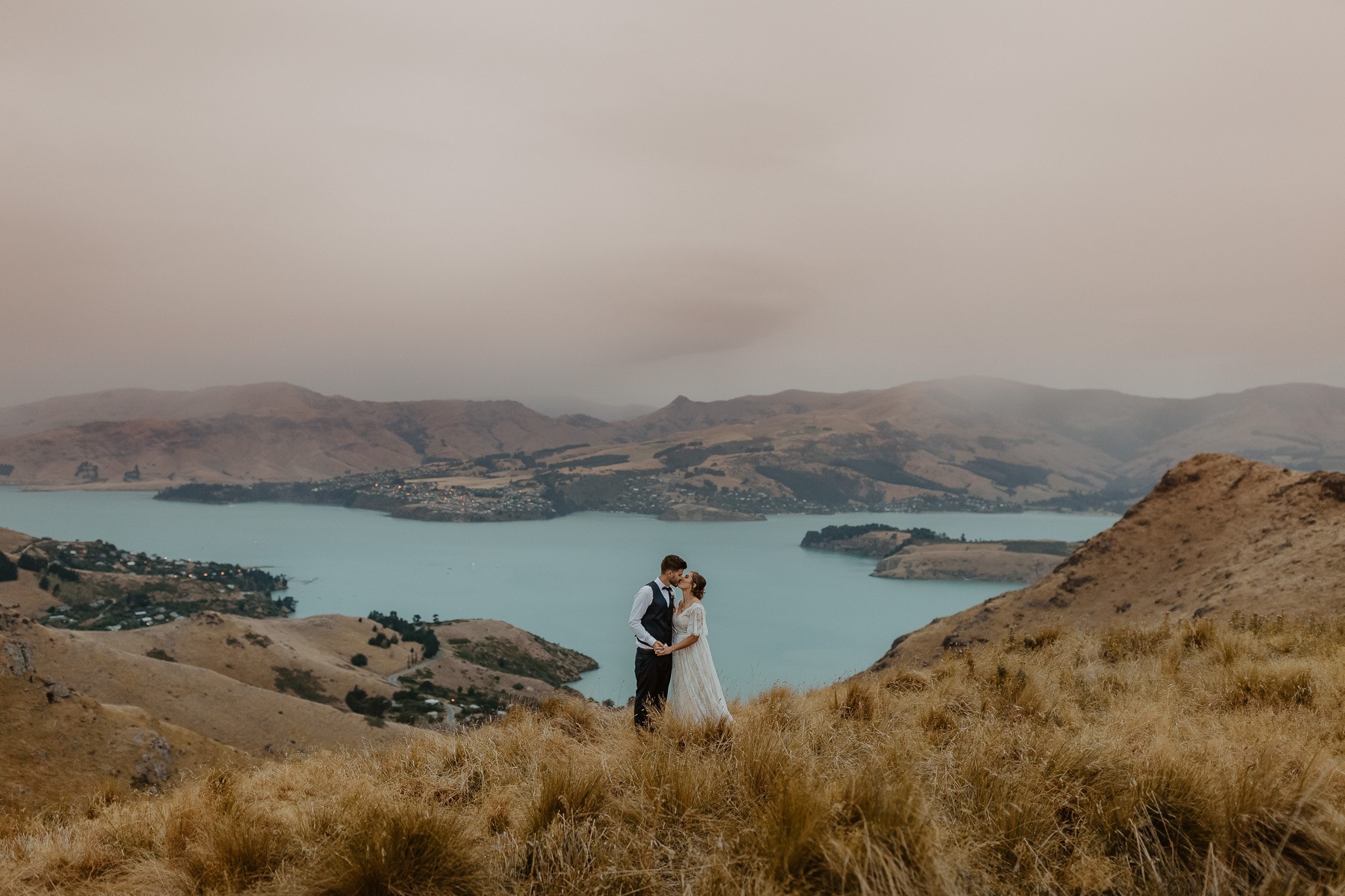 16 Sep

Amelia & Daniel's Surprise Wedding, Christchurch Wedding Photographer

Every year we are running a Give Away special for couples who are not able to hire a professional wedding photographer. We usually ask to share their story and tell us why they want us to be their wedding photographer. Last year we received a good amount of submissions where people mostly were saving for their new homes or adventure holiday trips. It was hard to choose one before we read Amelia and Daniel's story.

Amelia & Daniel were meant to get married in a surprise wedding with their closest friends and family on 17th of November 2018. But two weeks before the day Daniel was assaulted on a night out in Ponsonby receiving multiple injuries to the head. Instead of celebrating a new stage of their relationship they had to take time to heal and rebuild their lives after what happened. Putting themselves together and feeling even closer to each other they couldn't wait longer and started planning their surprise wedding in Christchurch in March this year. And of course we couldn't say 'no'.

Christchurch met us with a hazy yet sunny day. We met Amelia & Daniel on their favourite beach. It was one of their usual mornings with their best friends playing football and enjoying the sunshine. It felt so casual and stress free knowing they are getting married just in a few hours.

Amelia & Daniel's wedding was one of the most emotional and long awaited celebrations we got to capture. The ceremony and reception took a place in beautiful Tannery in Woolston, Christchurch among the closest people who got to be surprised it wasn't just a farewell party.

We are so happy we could be there for these two beautiful souls and got to capture the essence of the day they will remember for many years ahead.