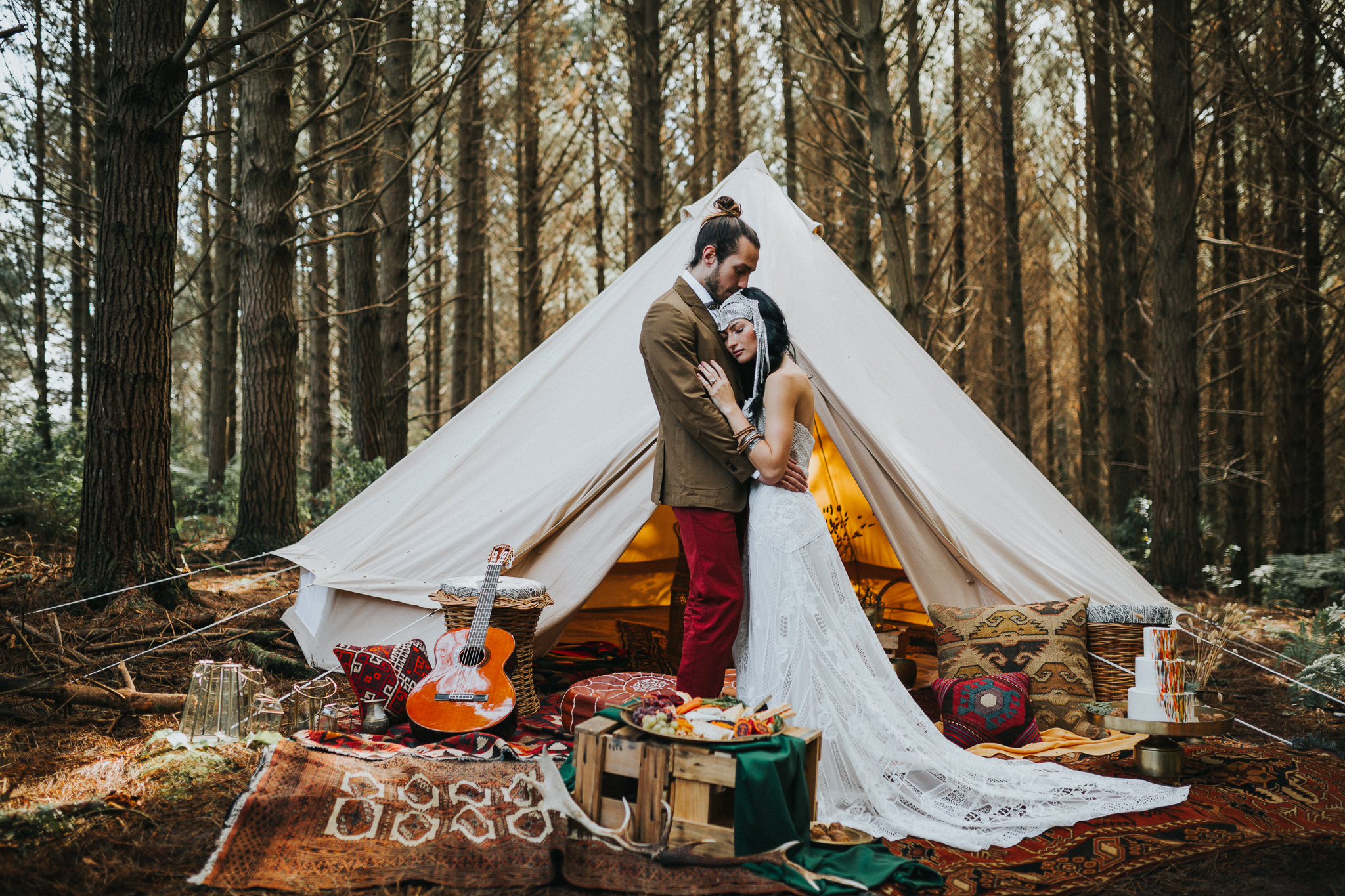 17 Jan

Bohemian Forest Bridal Editorial

SPELLBOUND – EDITORIAL BRIDAL SHOOT. This bohemian wedding shoot is also featured in the Wild Hearts magazine vol 02

"I have loved her, my little wanderer, with a mind full of wild forests and eyes that await adventures." – Conny Cernik

Inspired by a world of whimsical lovers, dreamers and wanderers. Where festival goers and musicians reside in freedom, romance and wild spirit.

A spellbound king and gypsy queen are enthralled, within a beautiful rhapsody of raw and woodsy details. Rich in earthy autumnal tones, the otherworldly atmosphere is thick with the smell of dried pine and wild forest air.
Romantic, exposed and effortless they share in their love beneath a hanging macrame canopy, with no one but the woods to witness them.

We wanted to show how nearby locations like forest, beach or backyard, can easily be transformed into something fun and festive: here a simple pine forest was turned into a celebration of color and love. Our setting is filled with warm and intense hues of orange, yellow and dark reds that bring lush and festival feel to the wild forest backdrop. The table is set among pine trees and features natural wood, organic shapes and rich colors. We focused on bringing artisan tableware to the bridal table, combining handmade black plates from 'MooiMooi' with beautiful Monmouth Studio glasses from 'Tessuti'. No place cards here, everyone is welcome to sit wherever they like and enjoy the feast.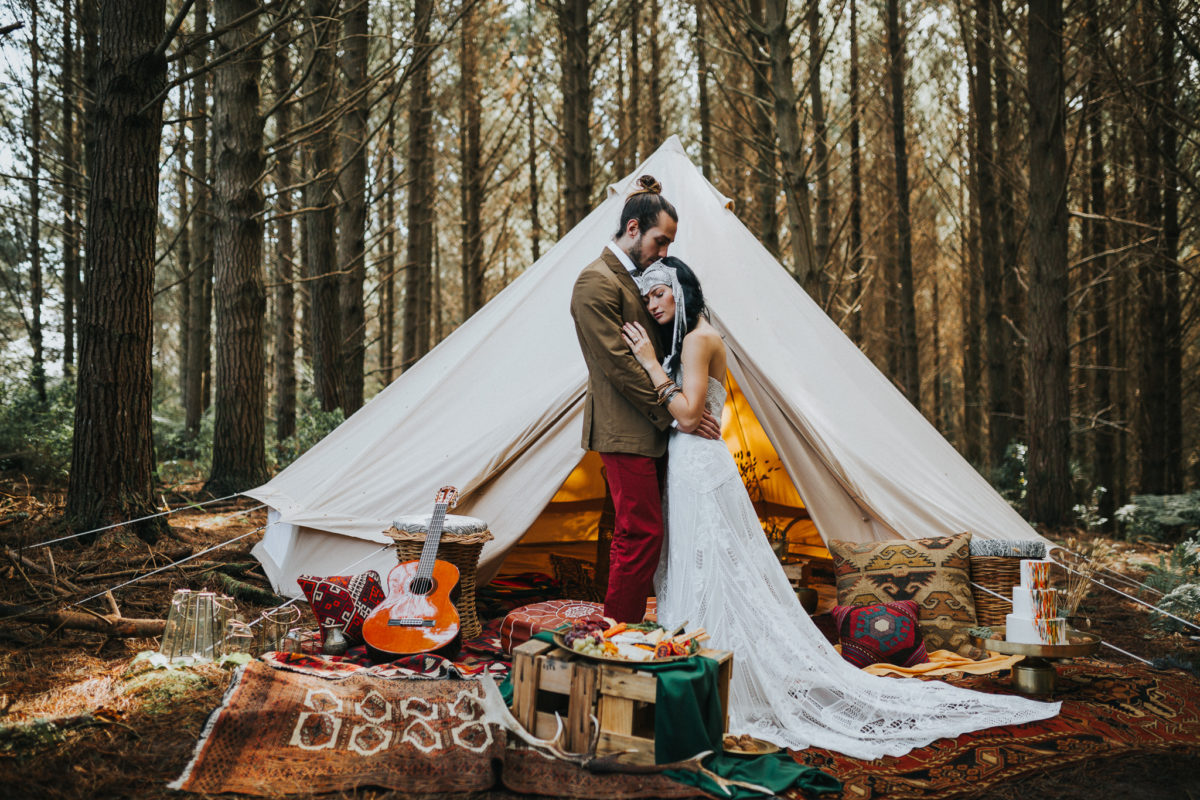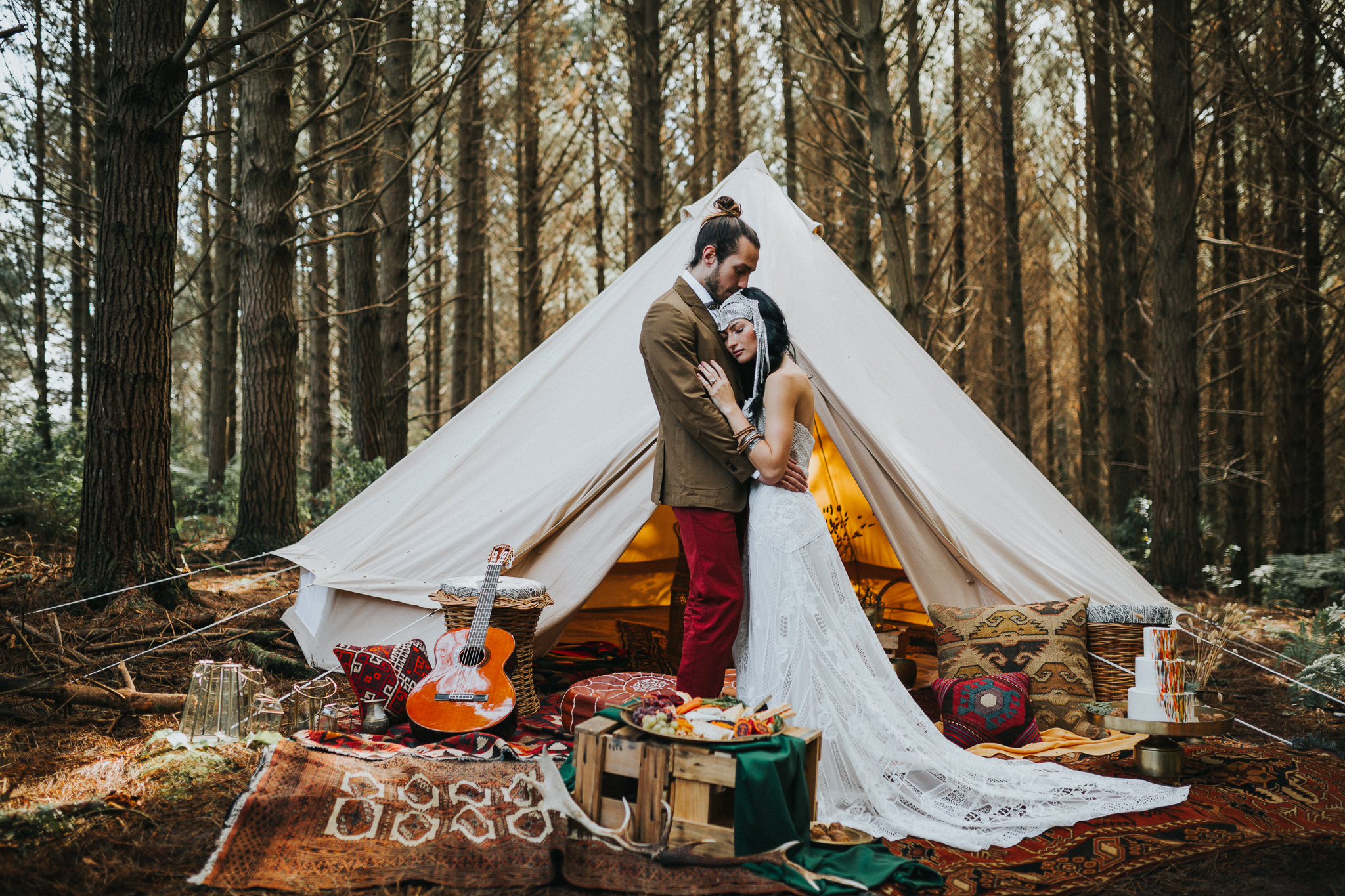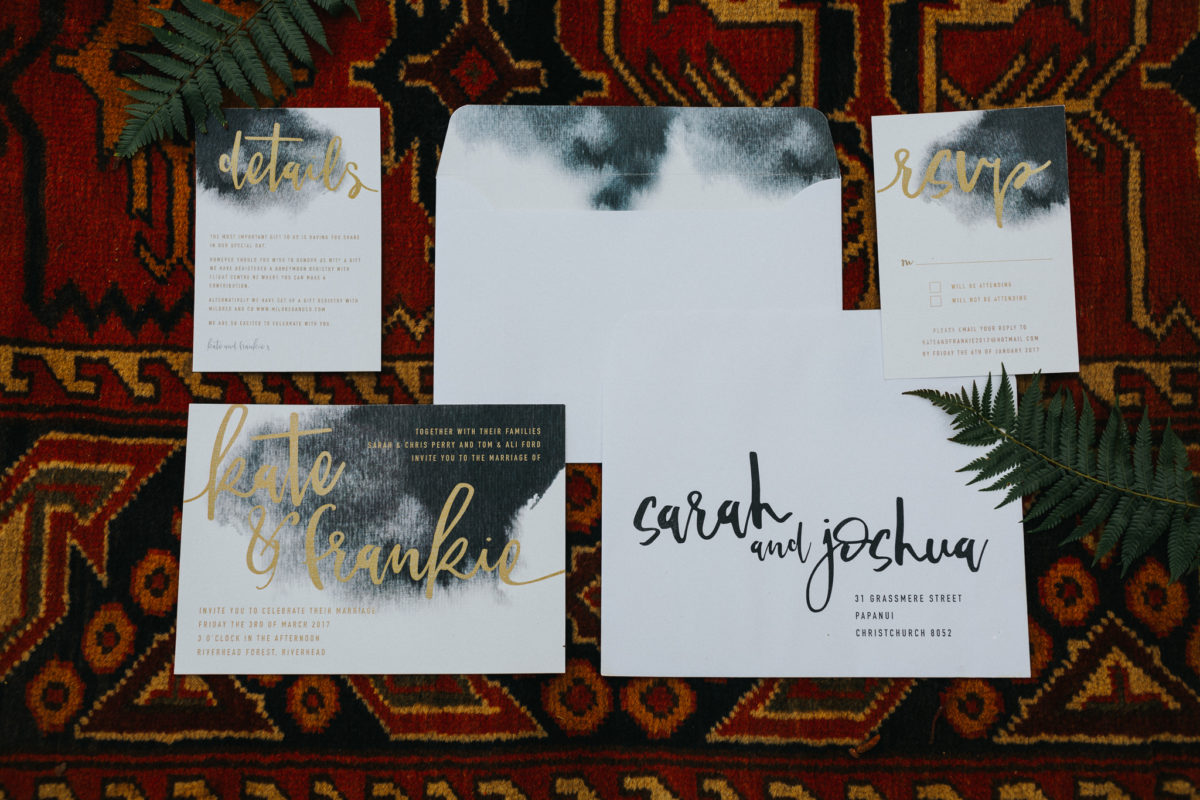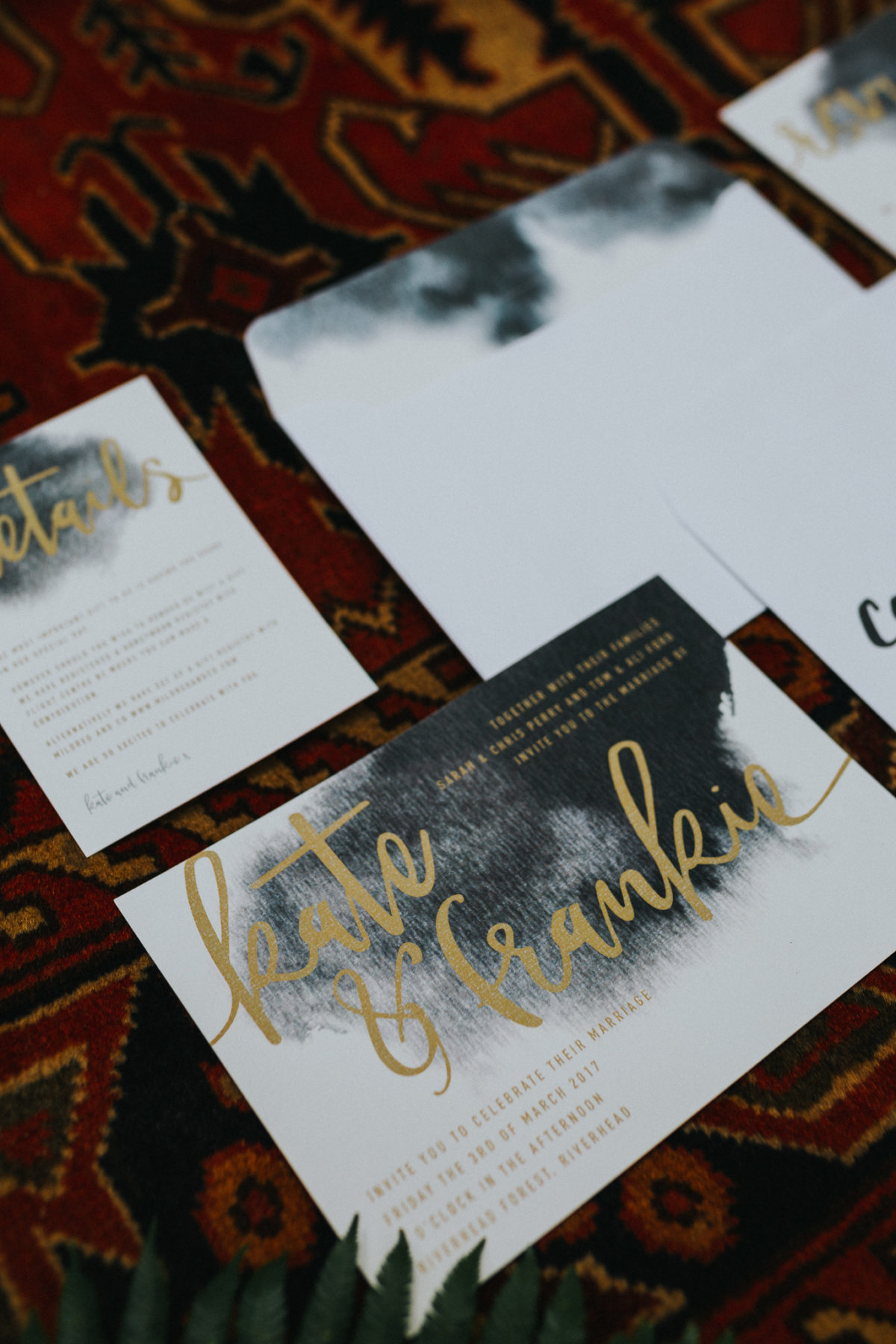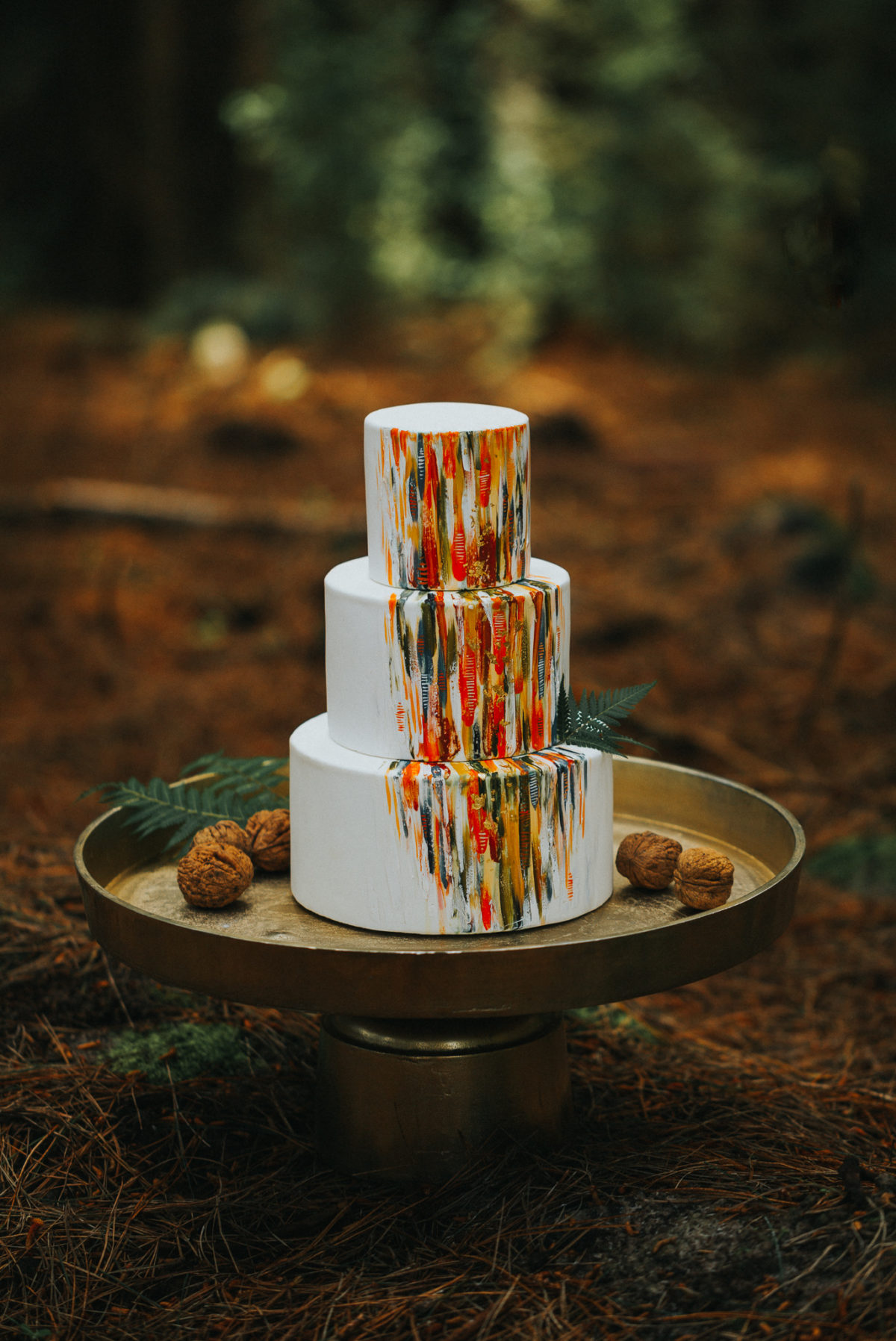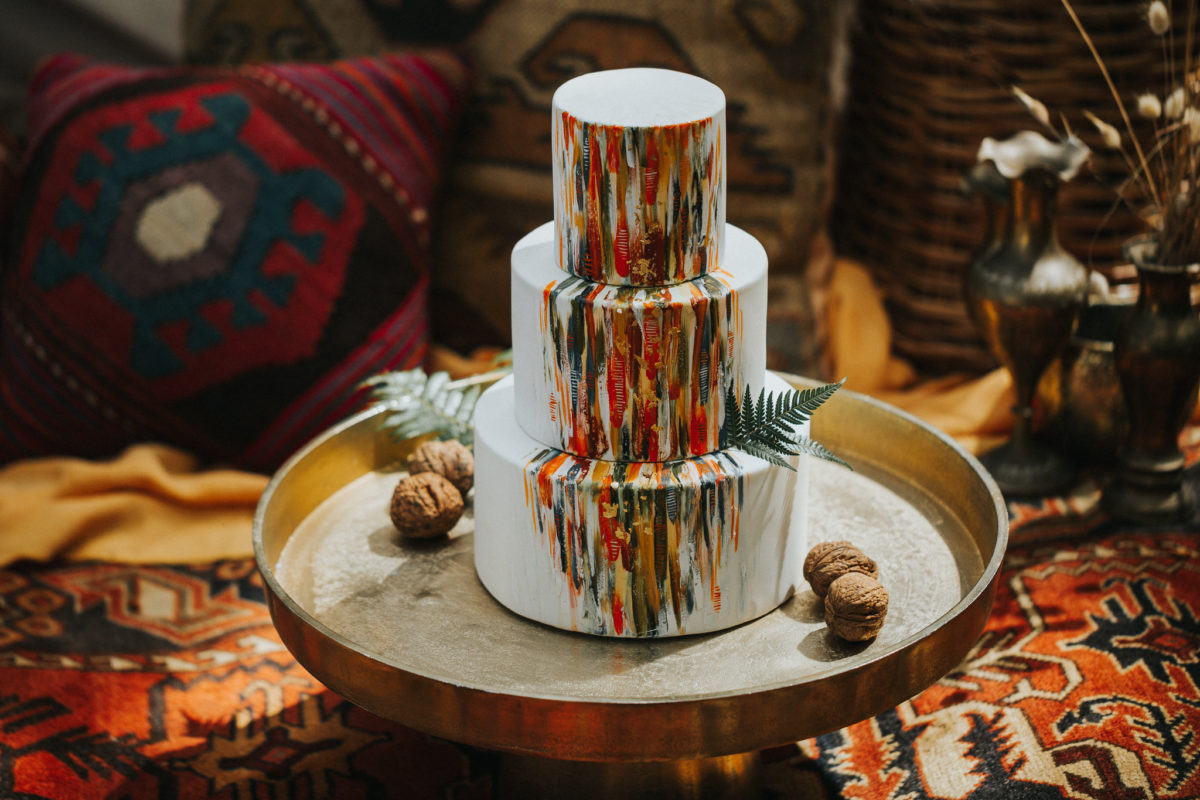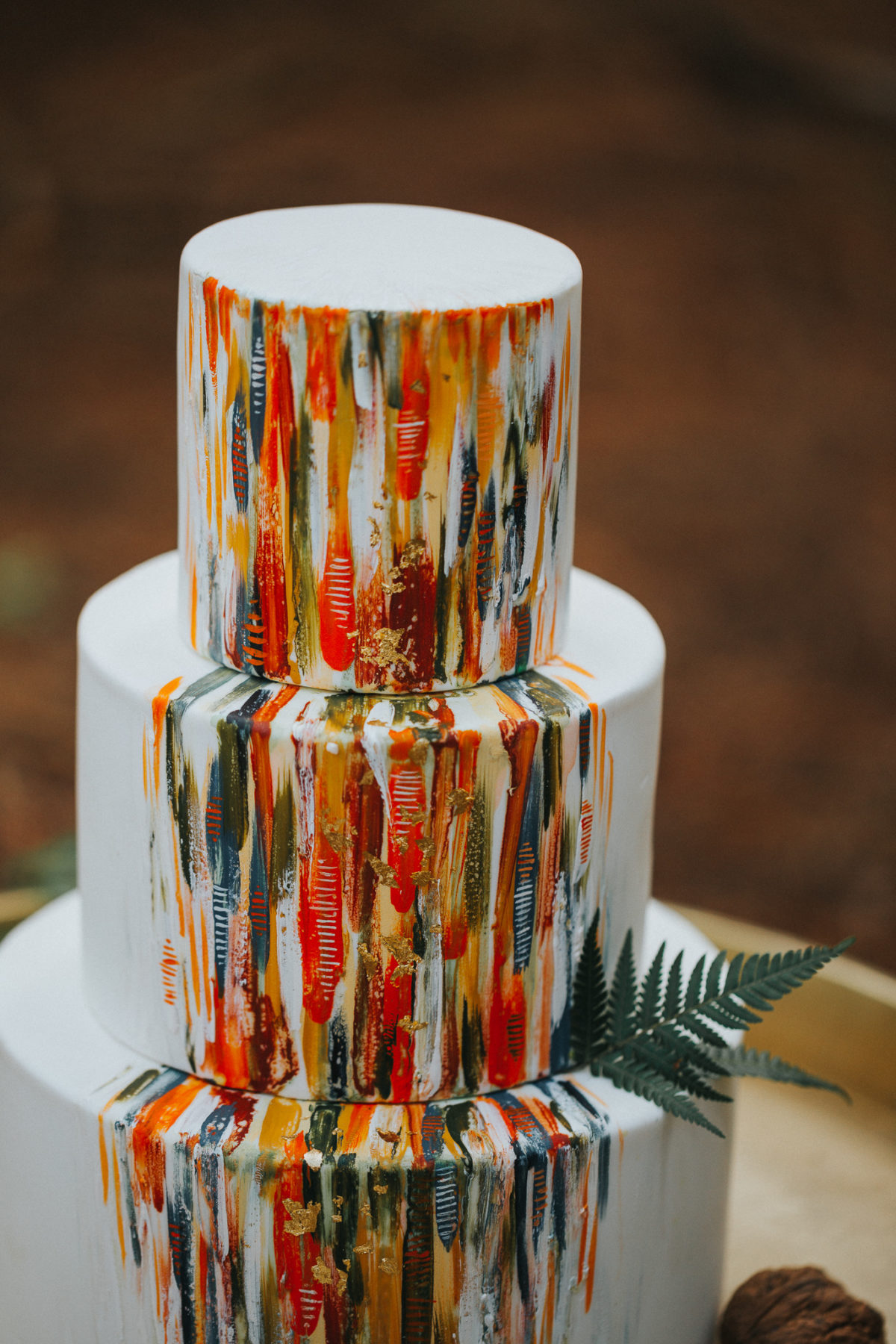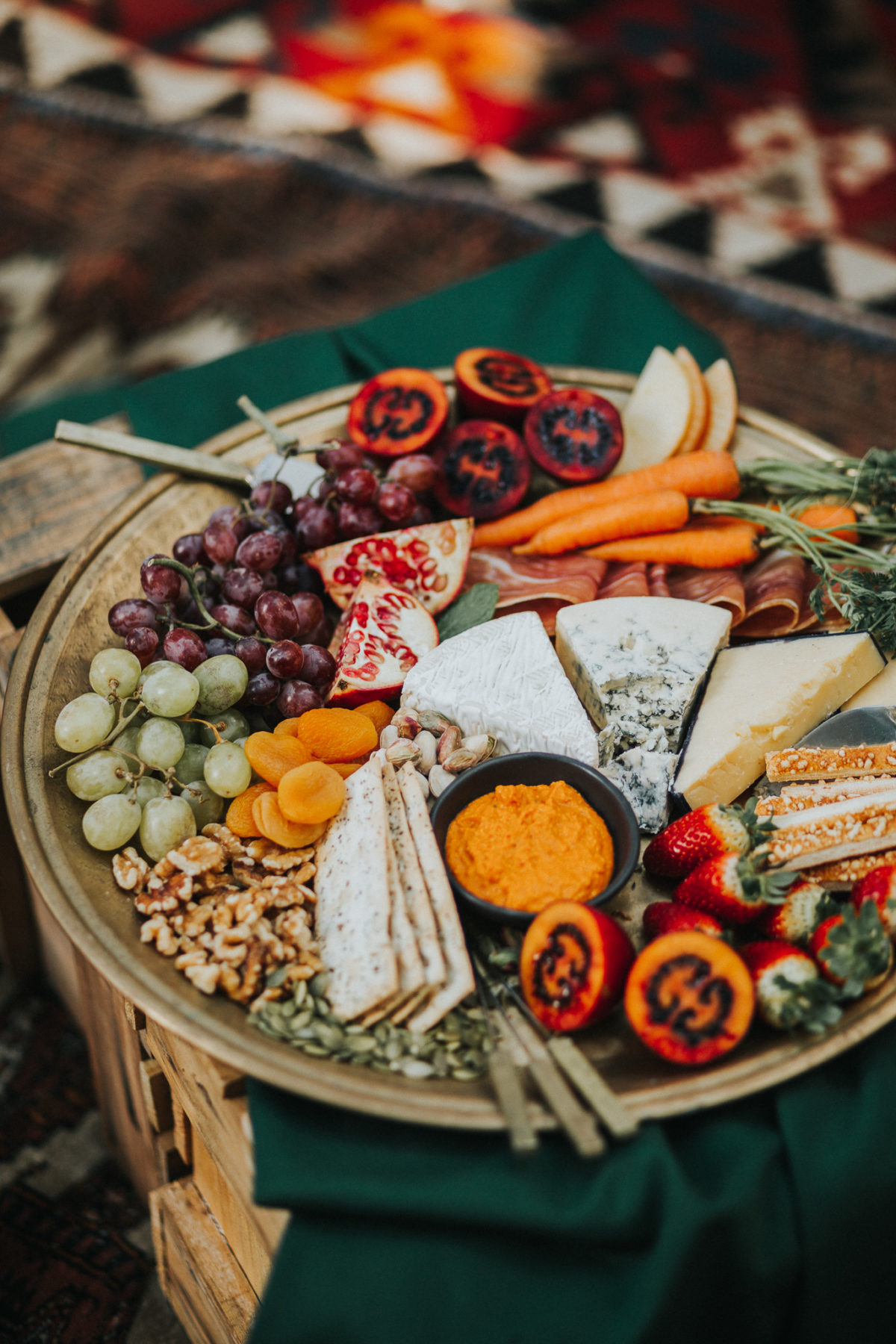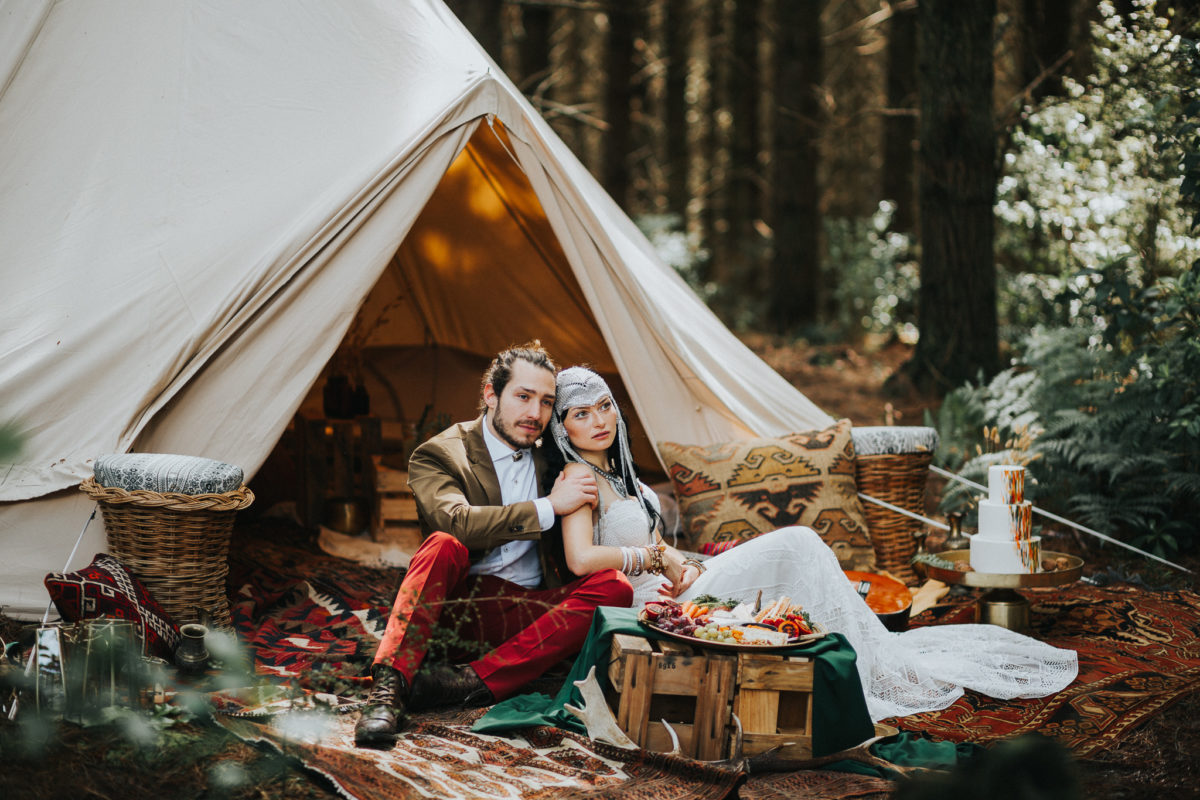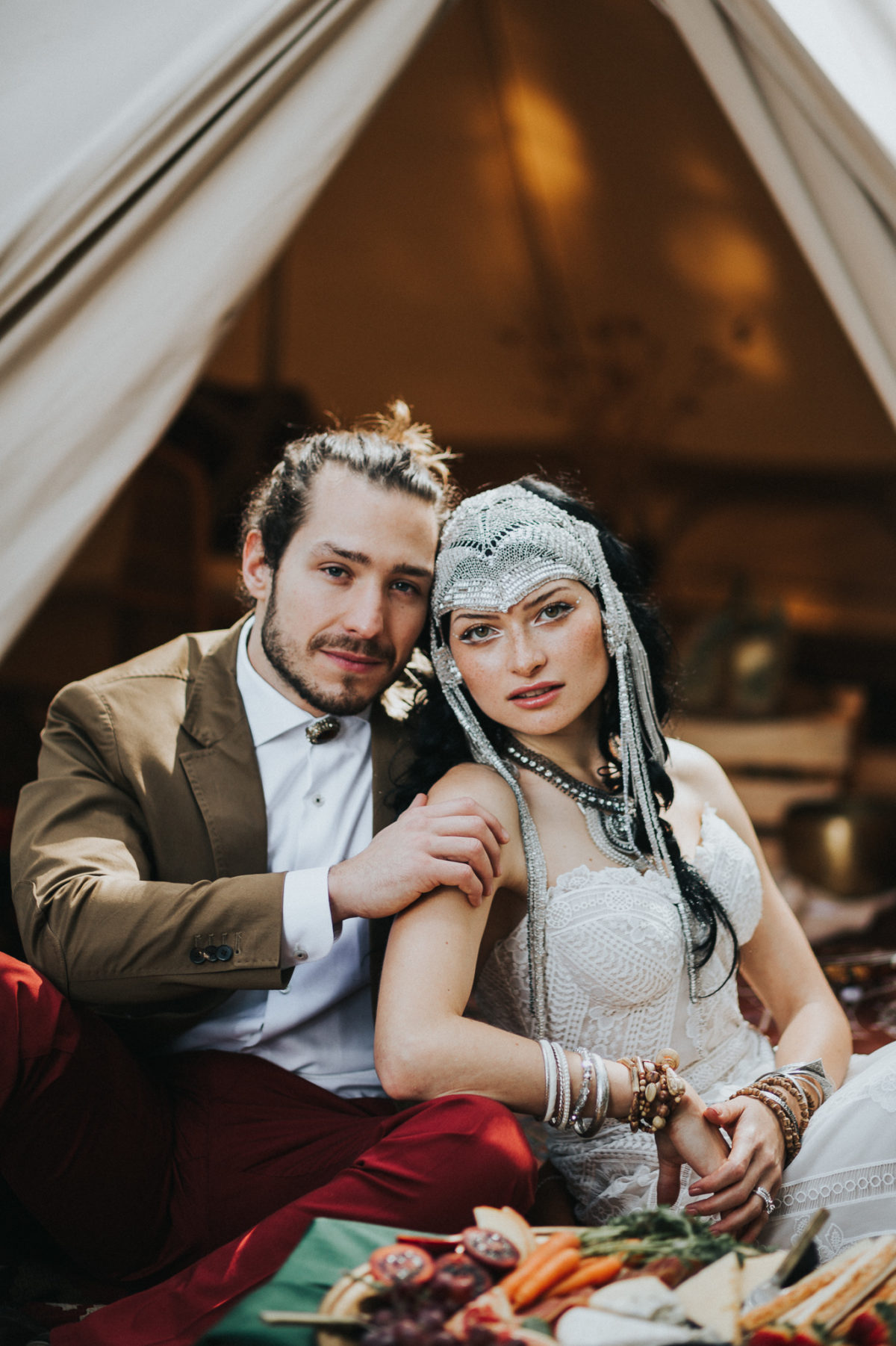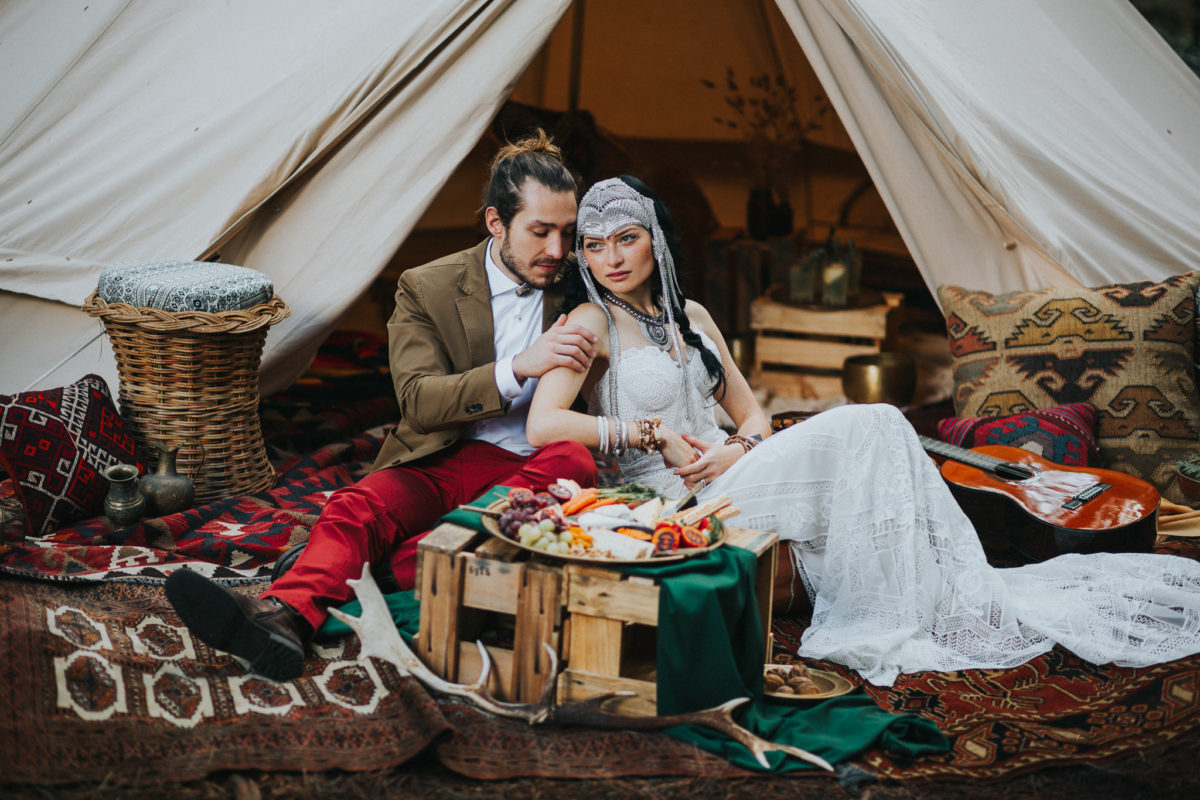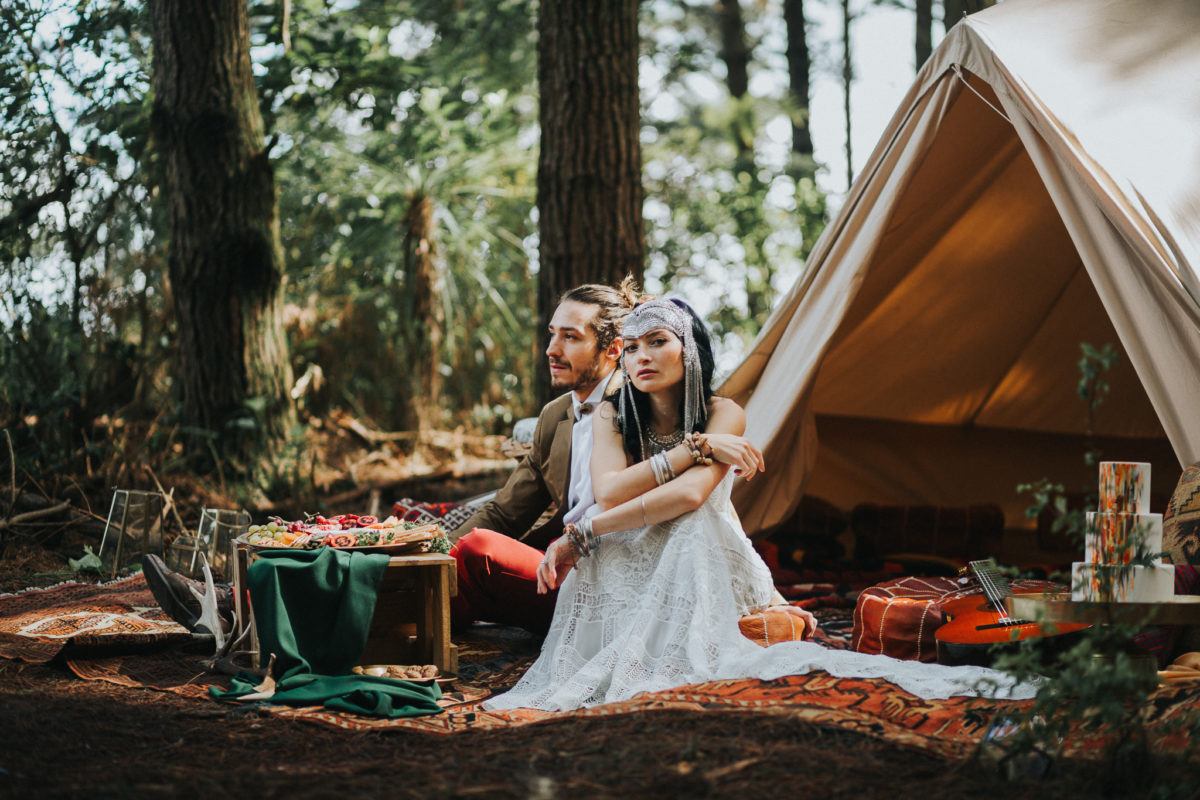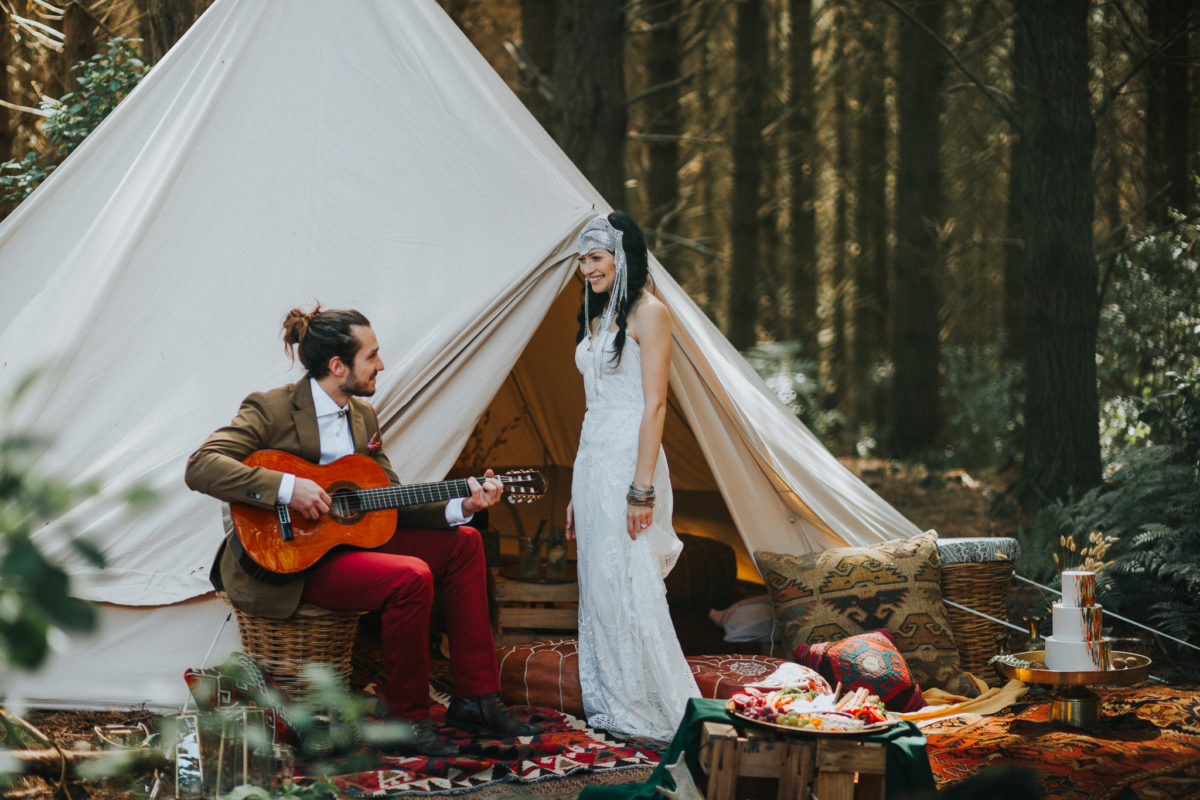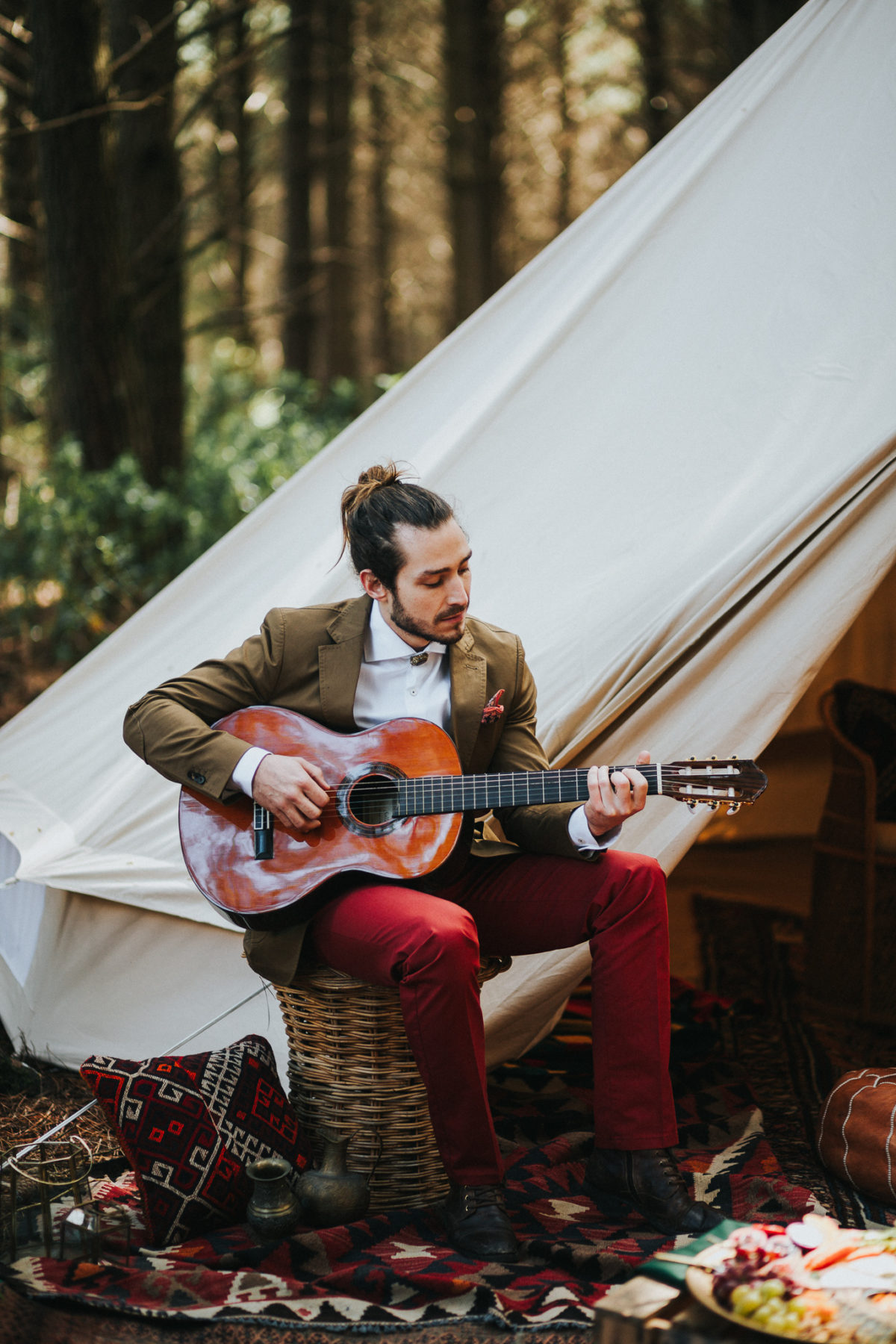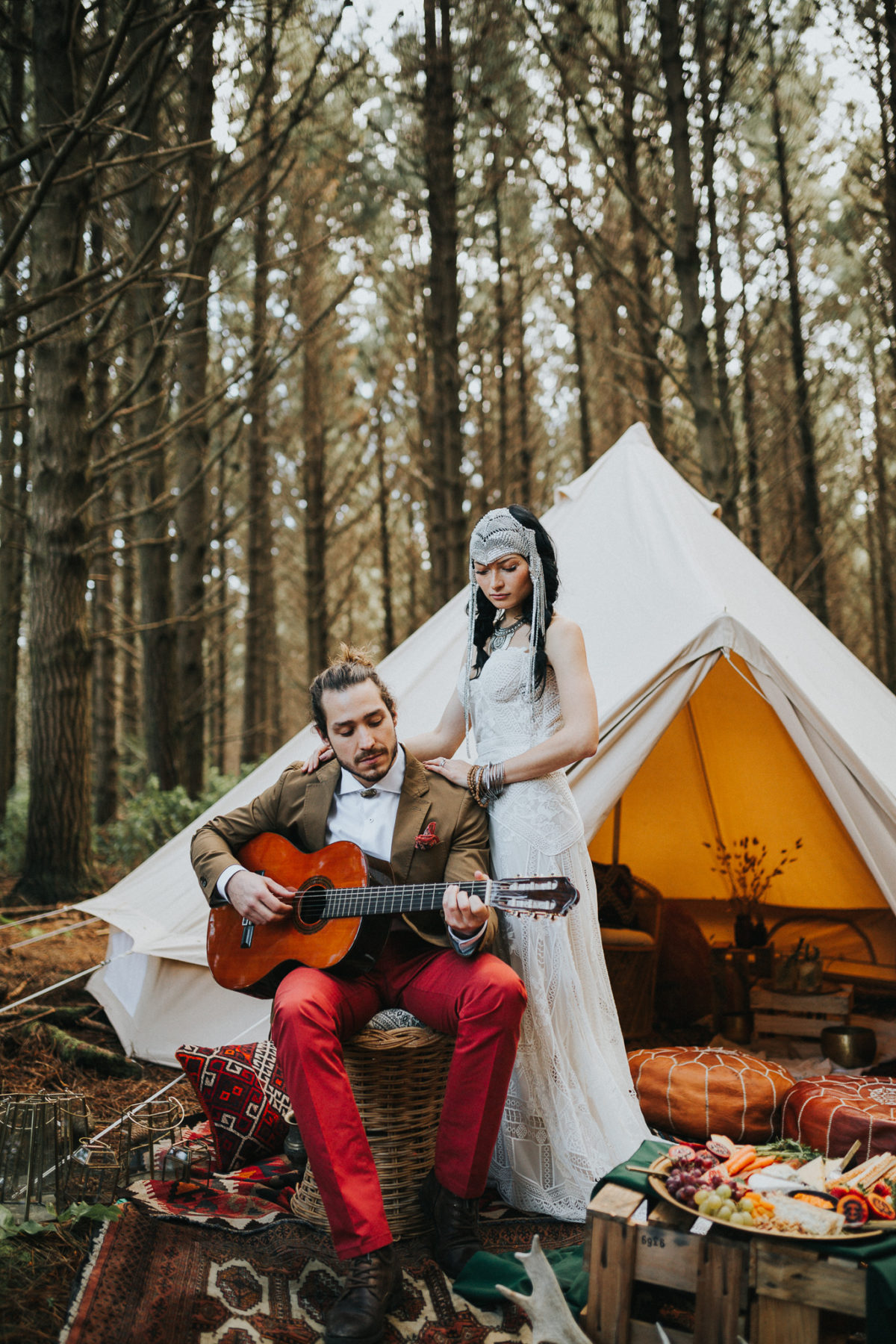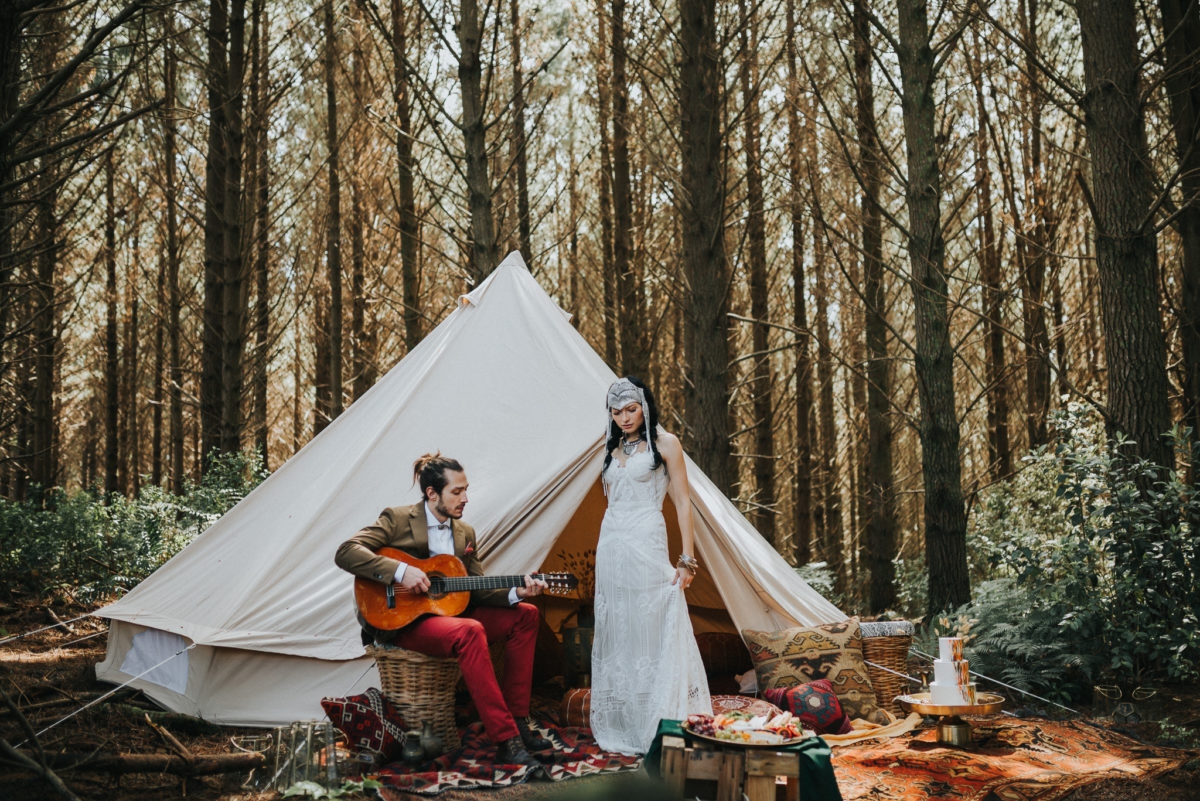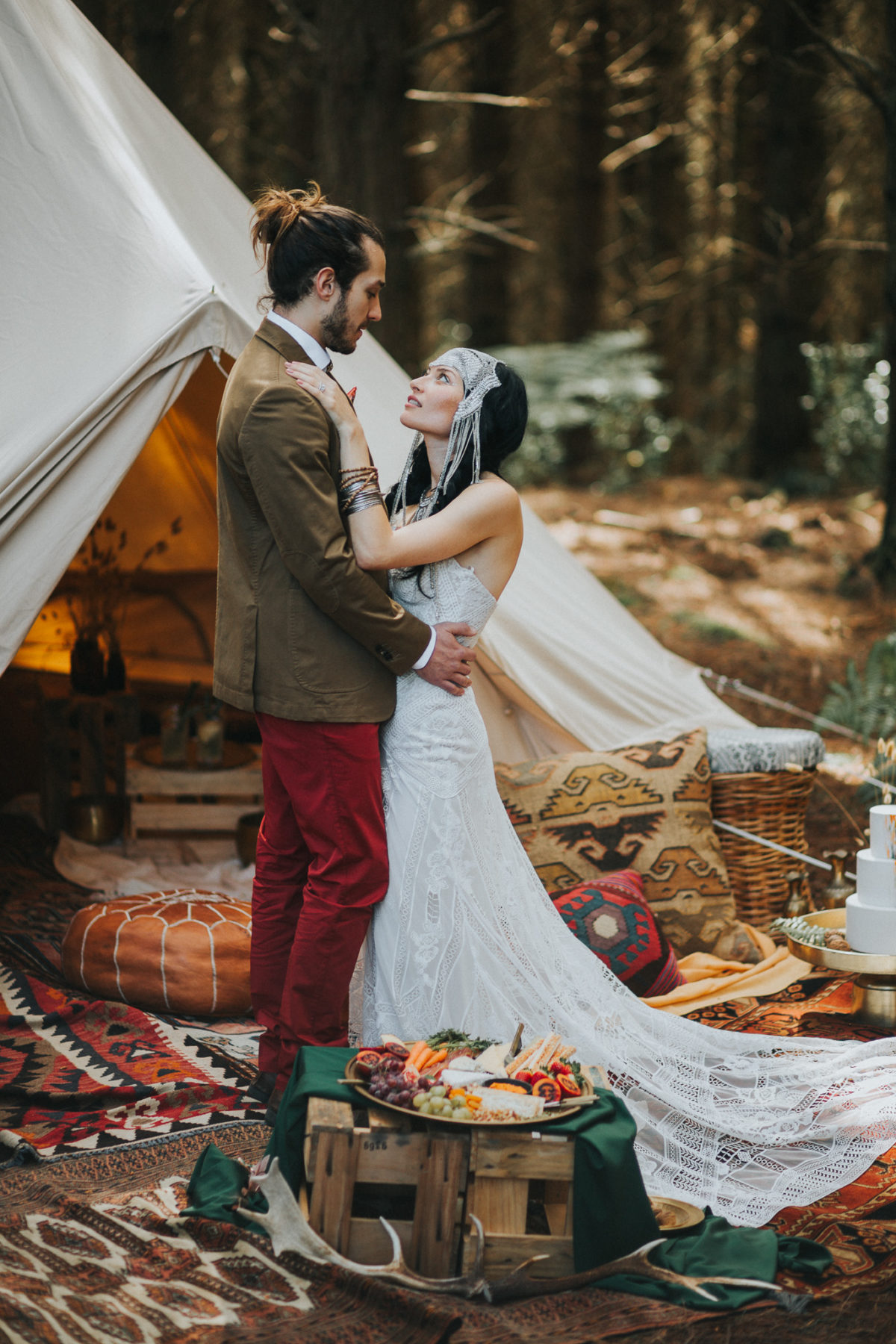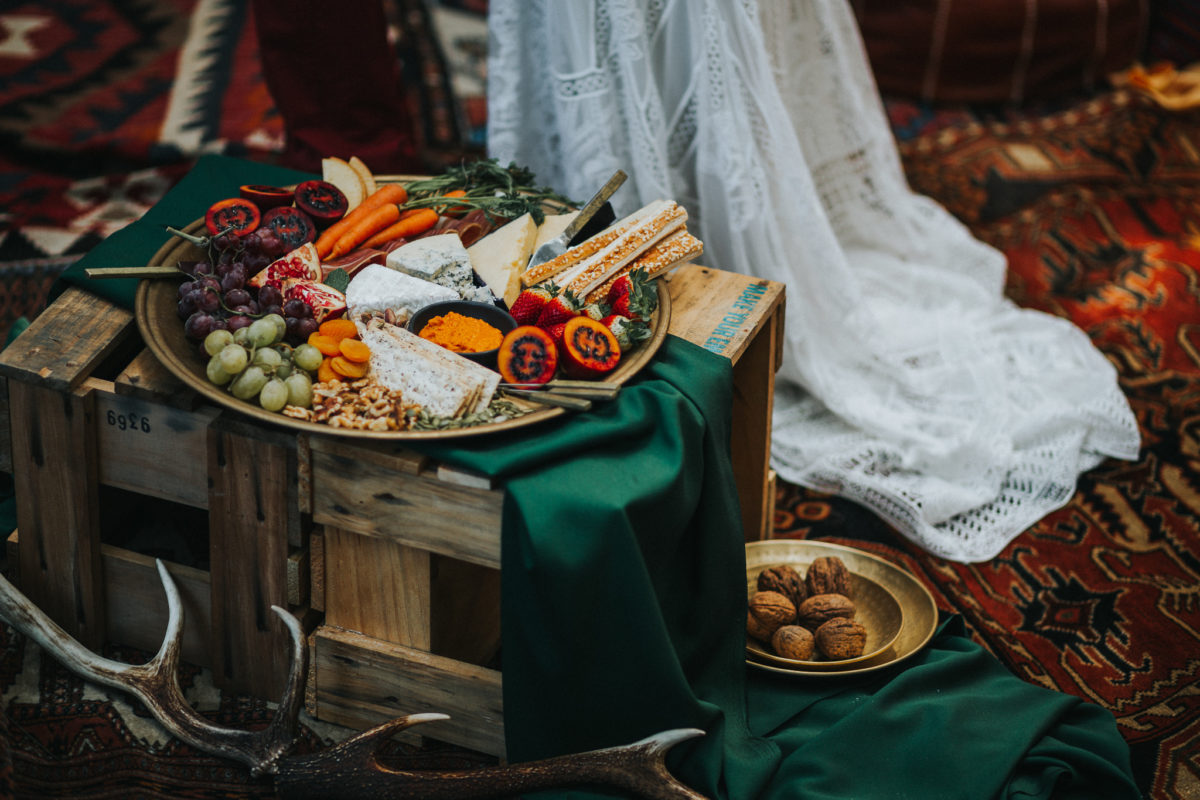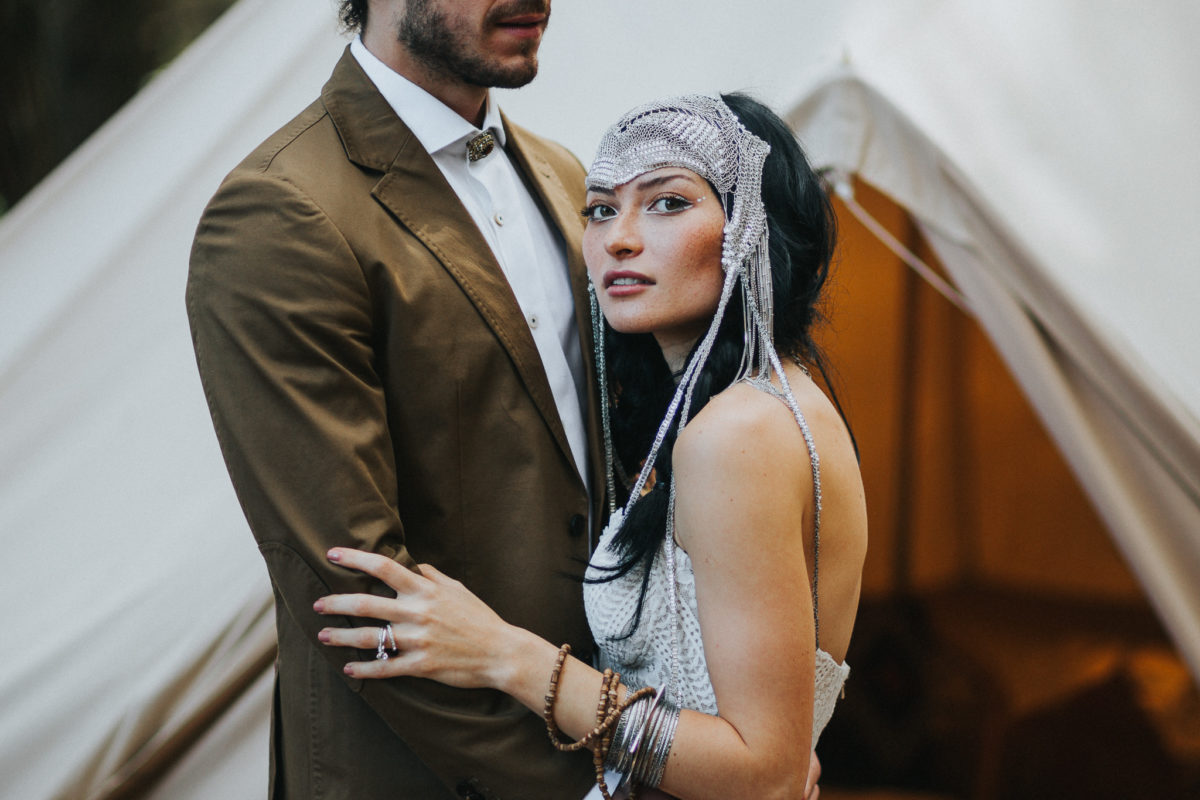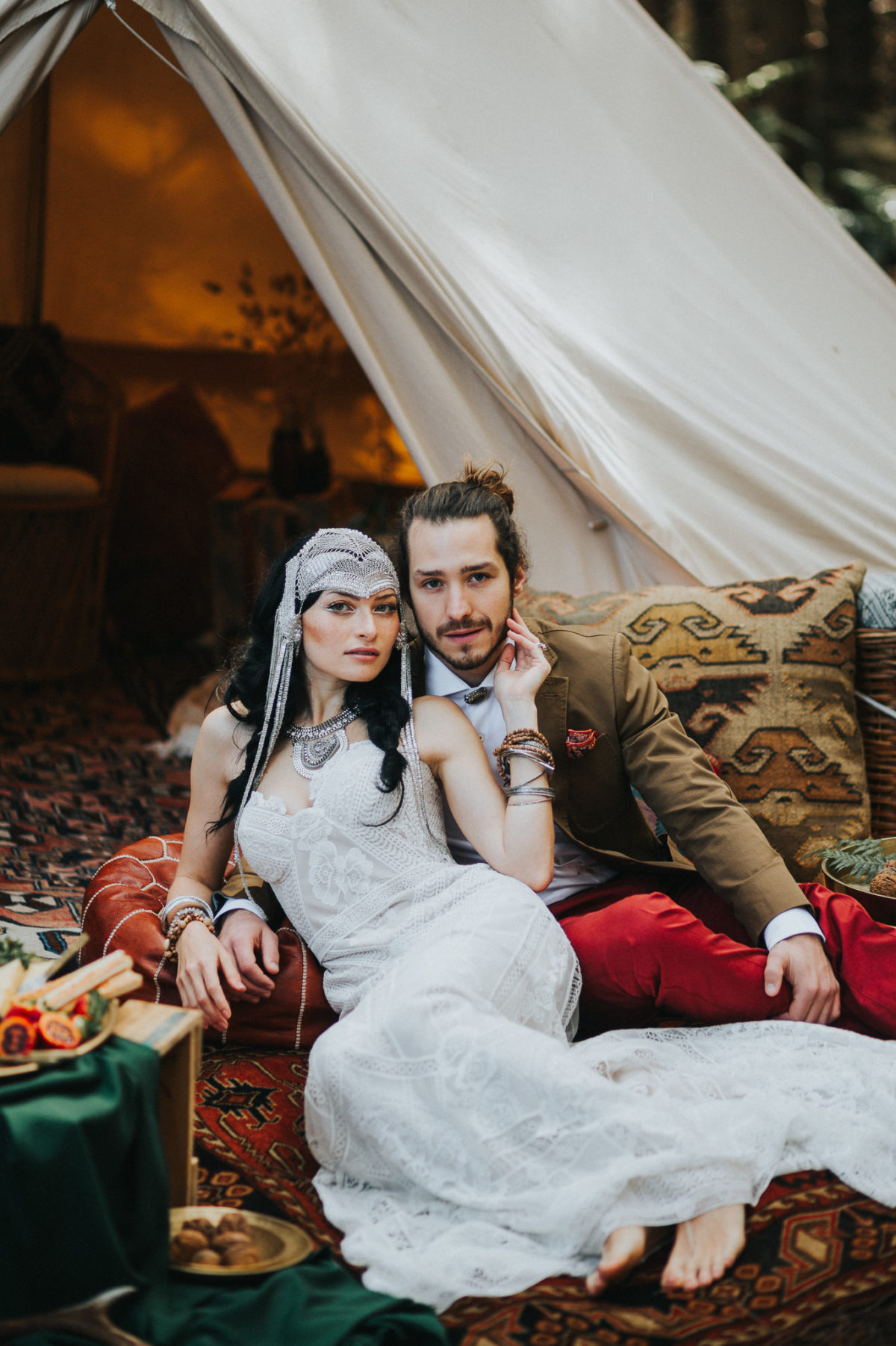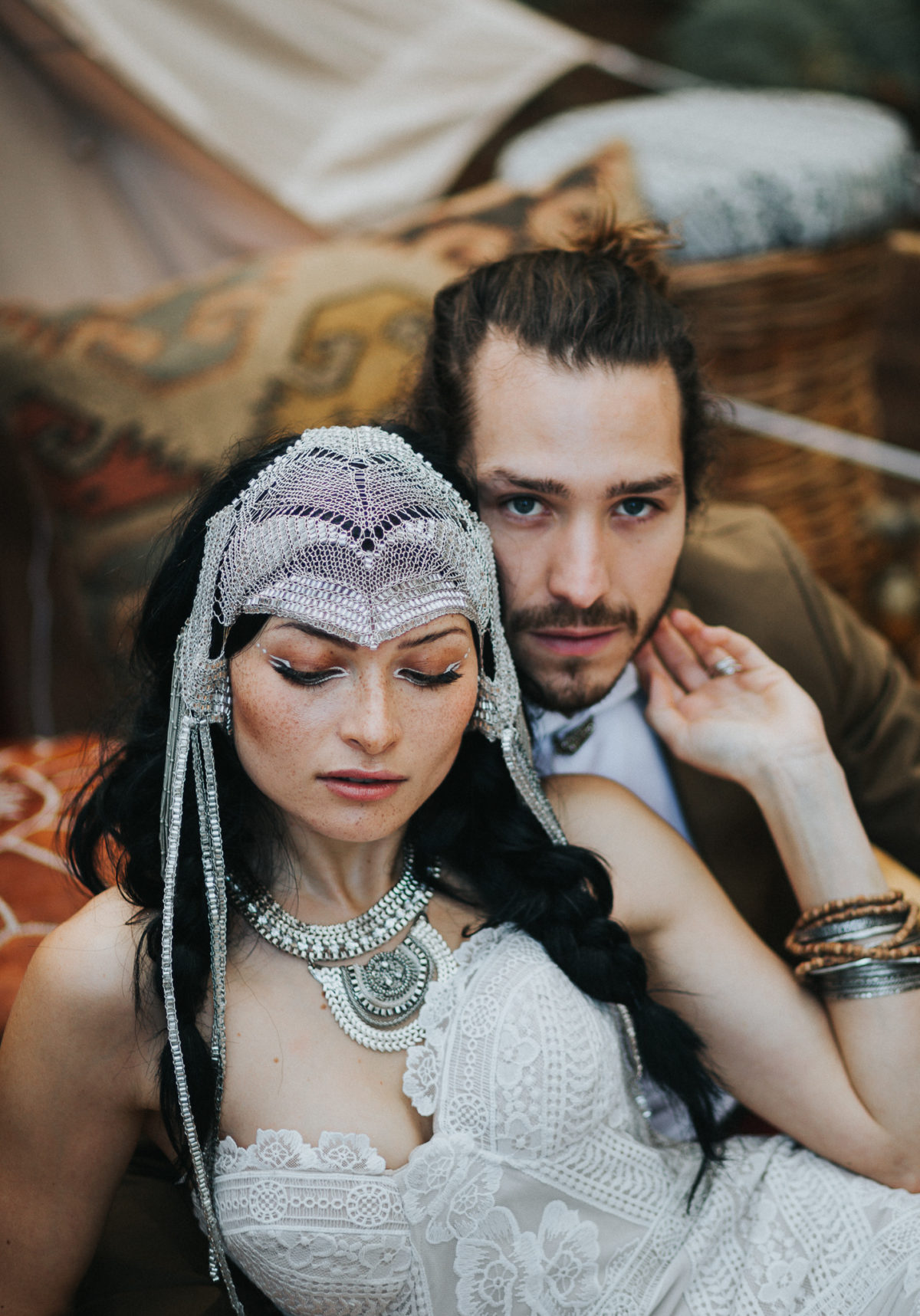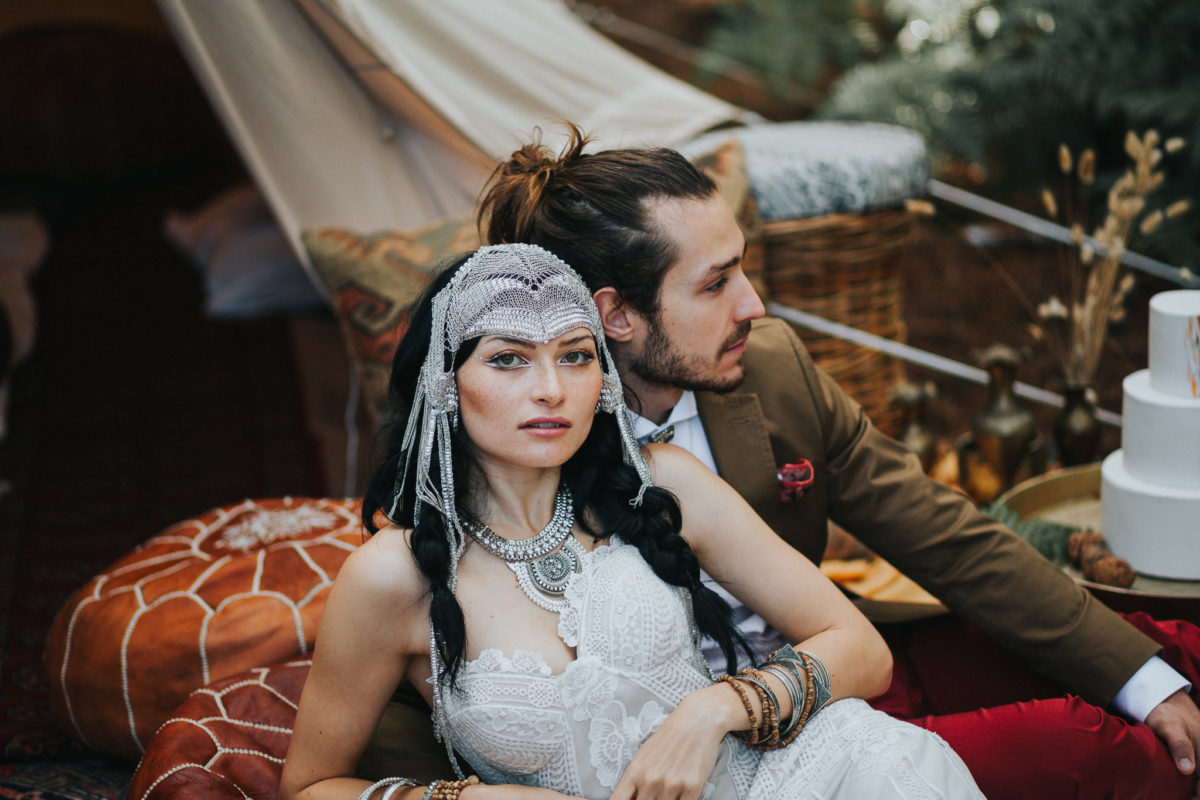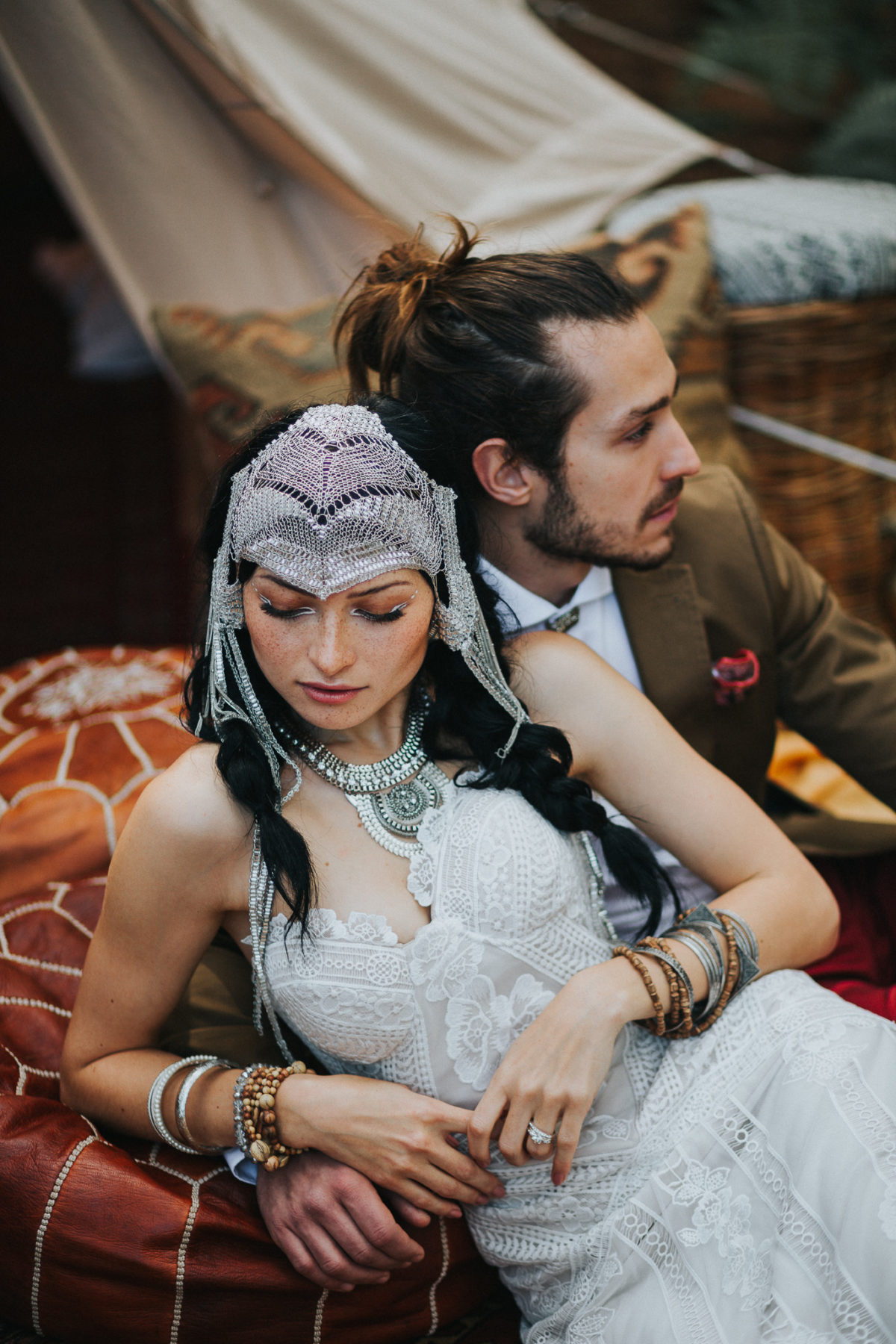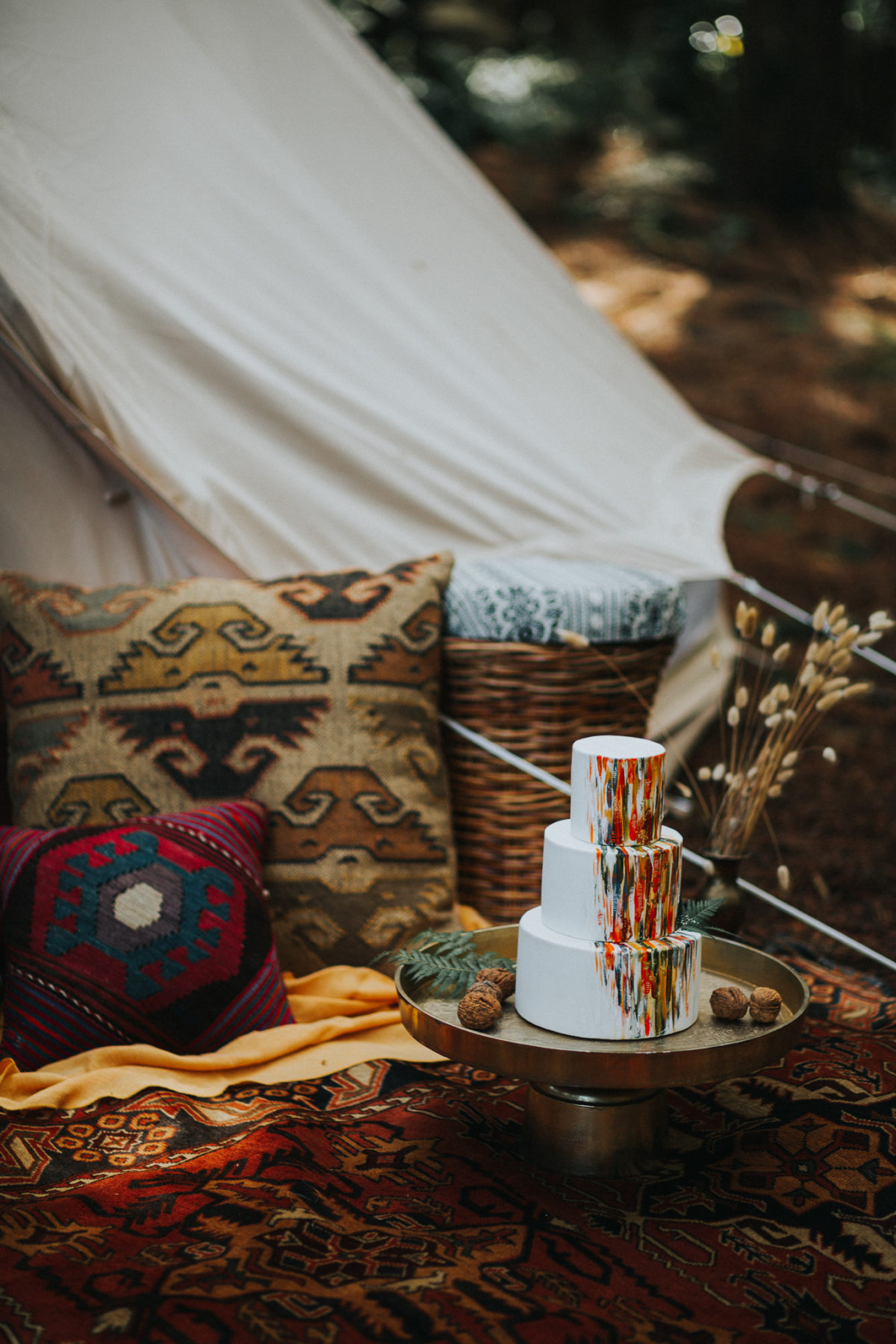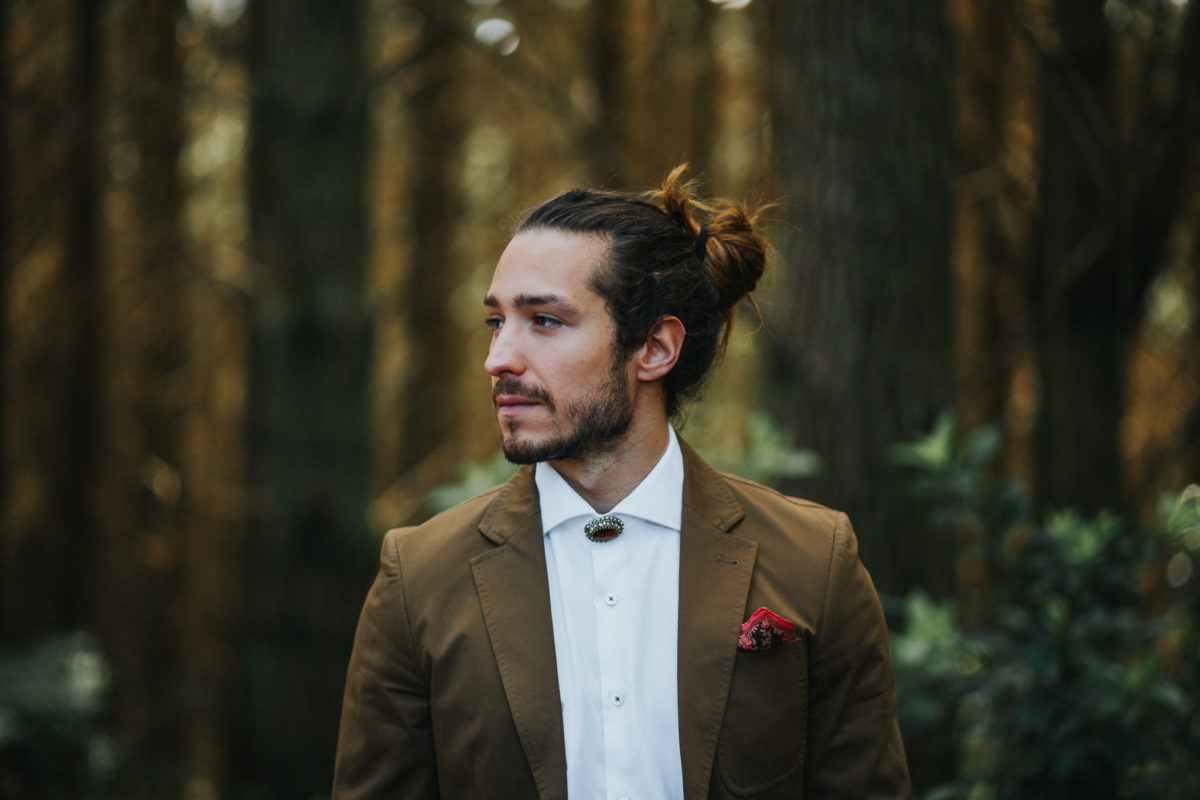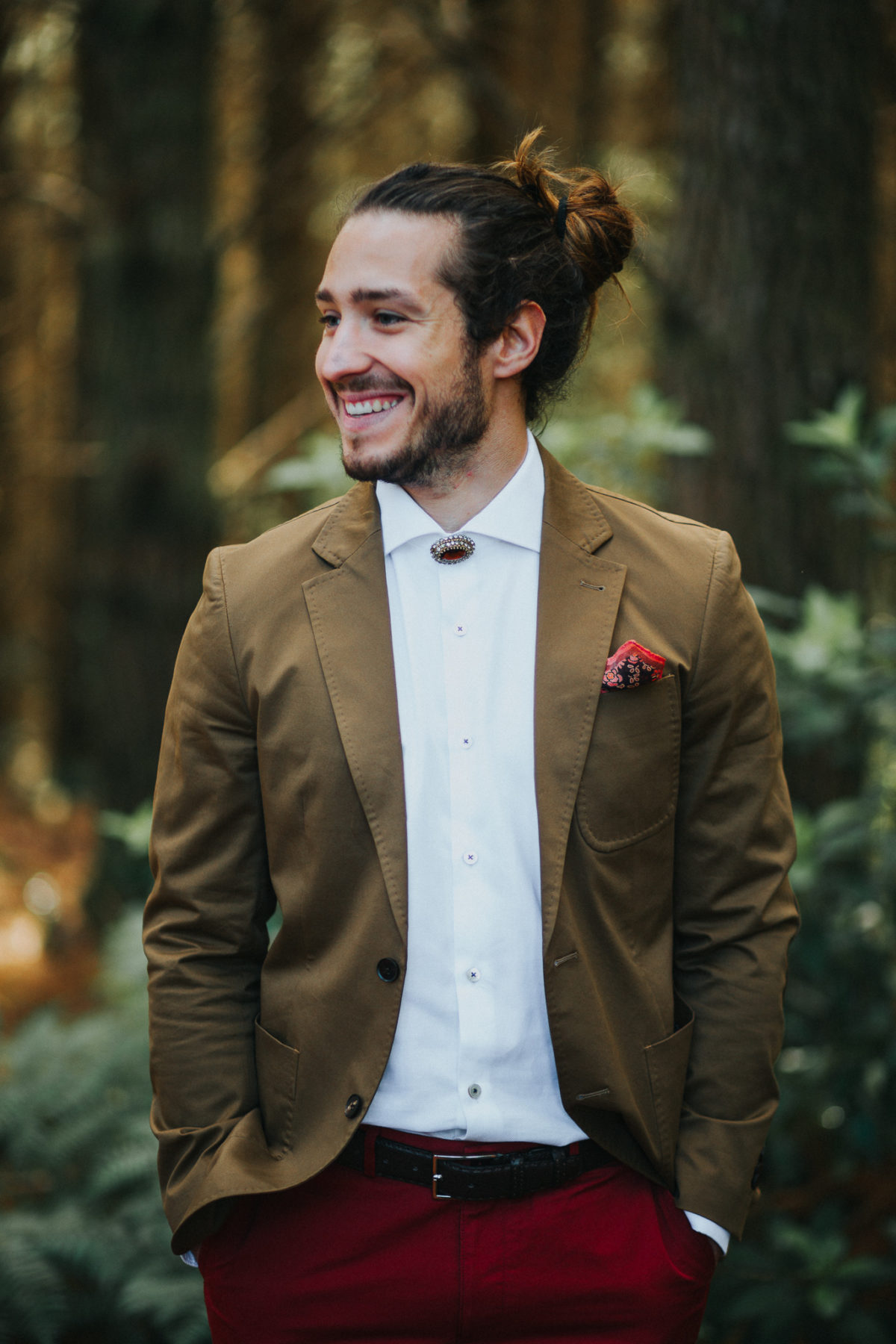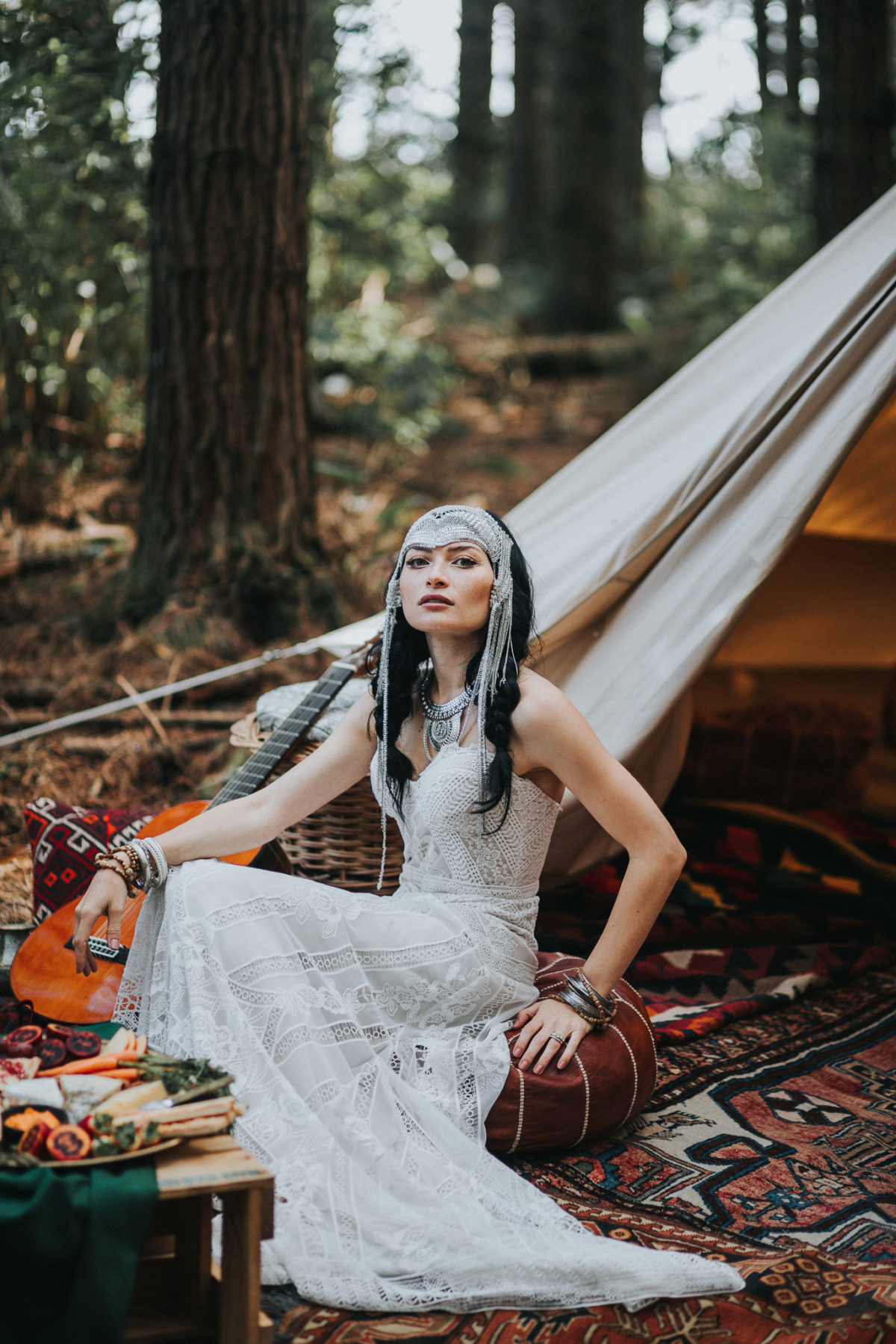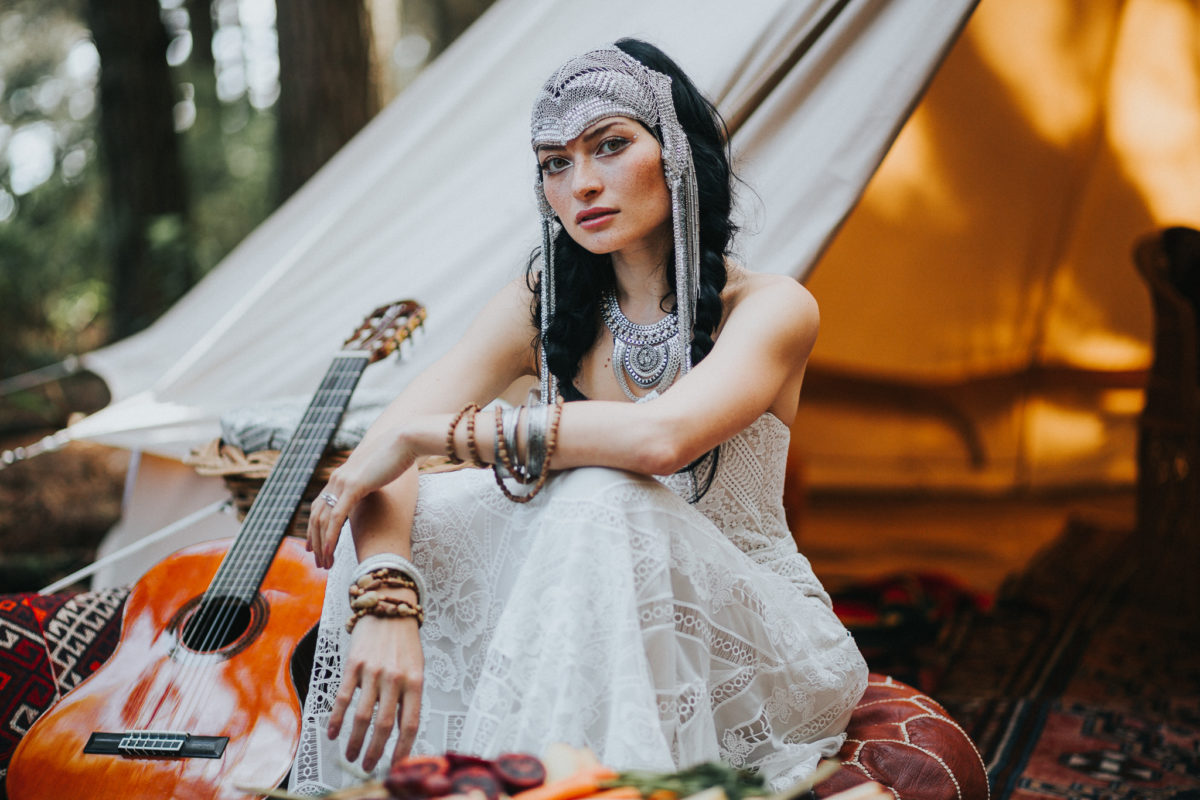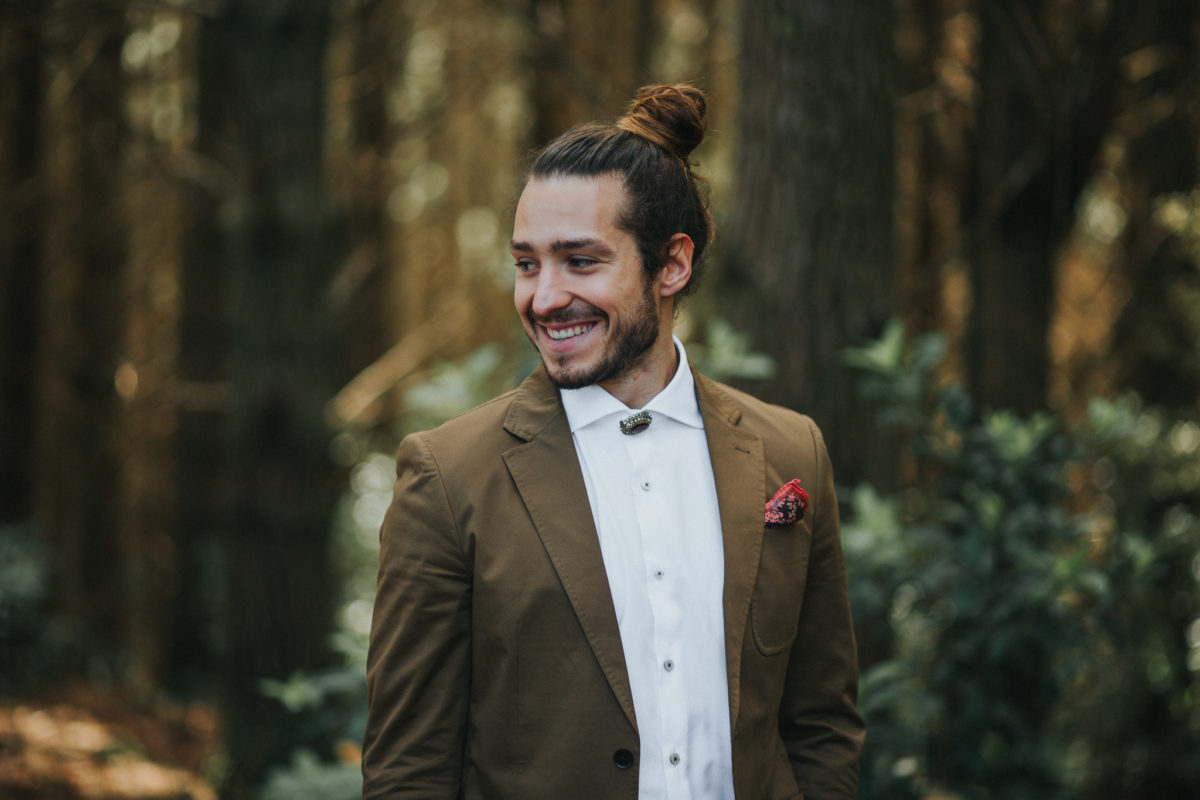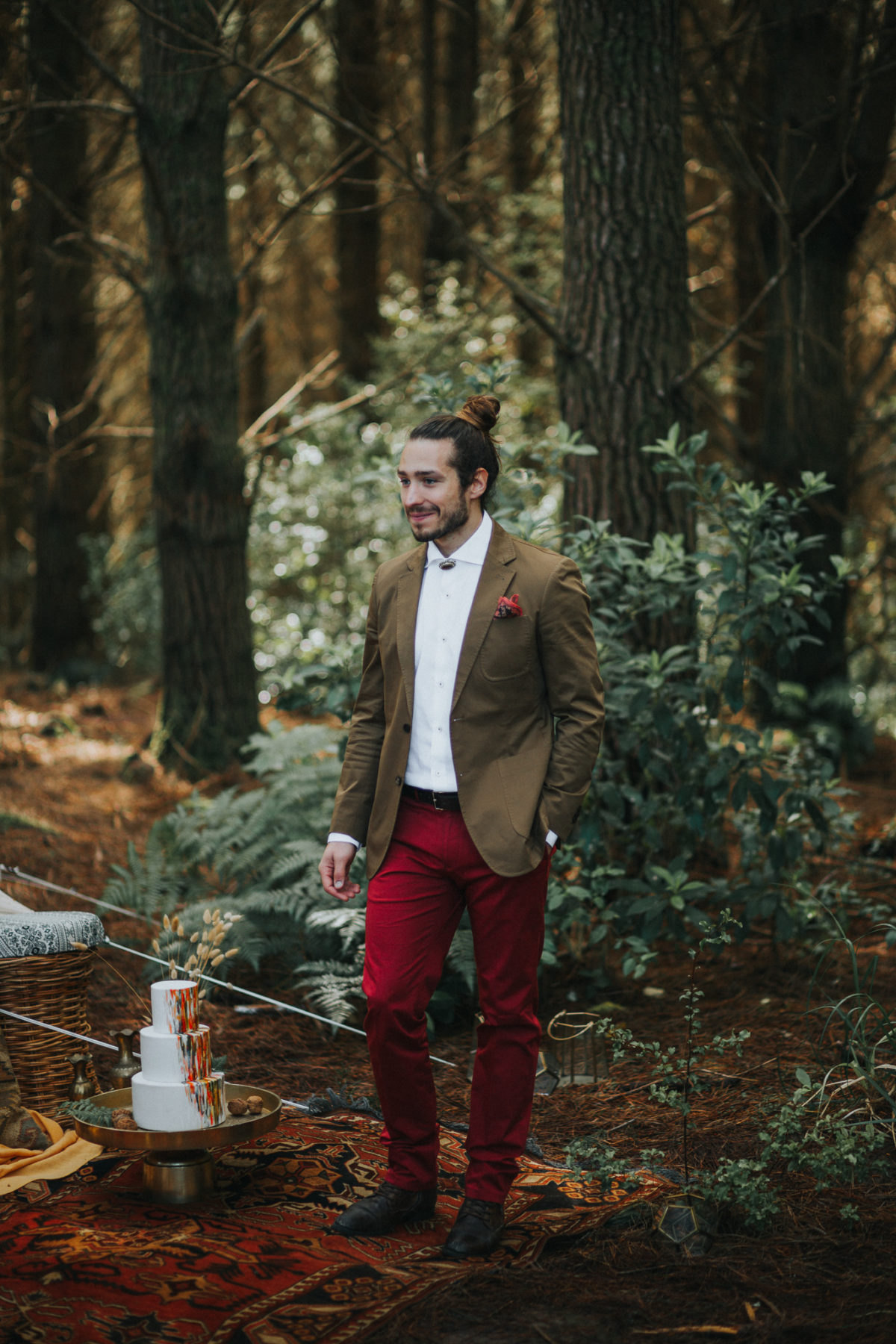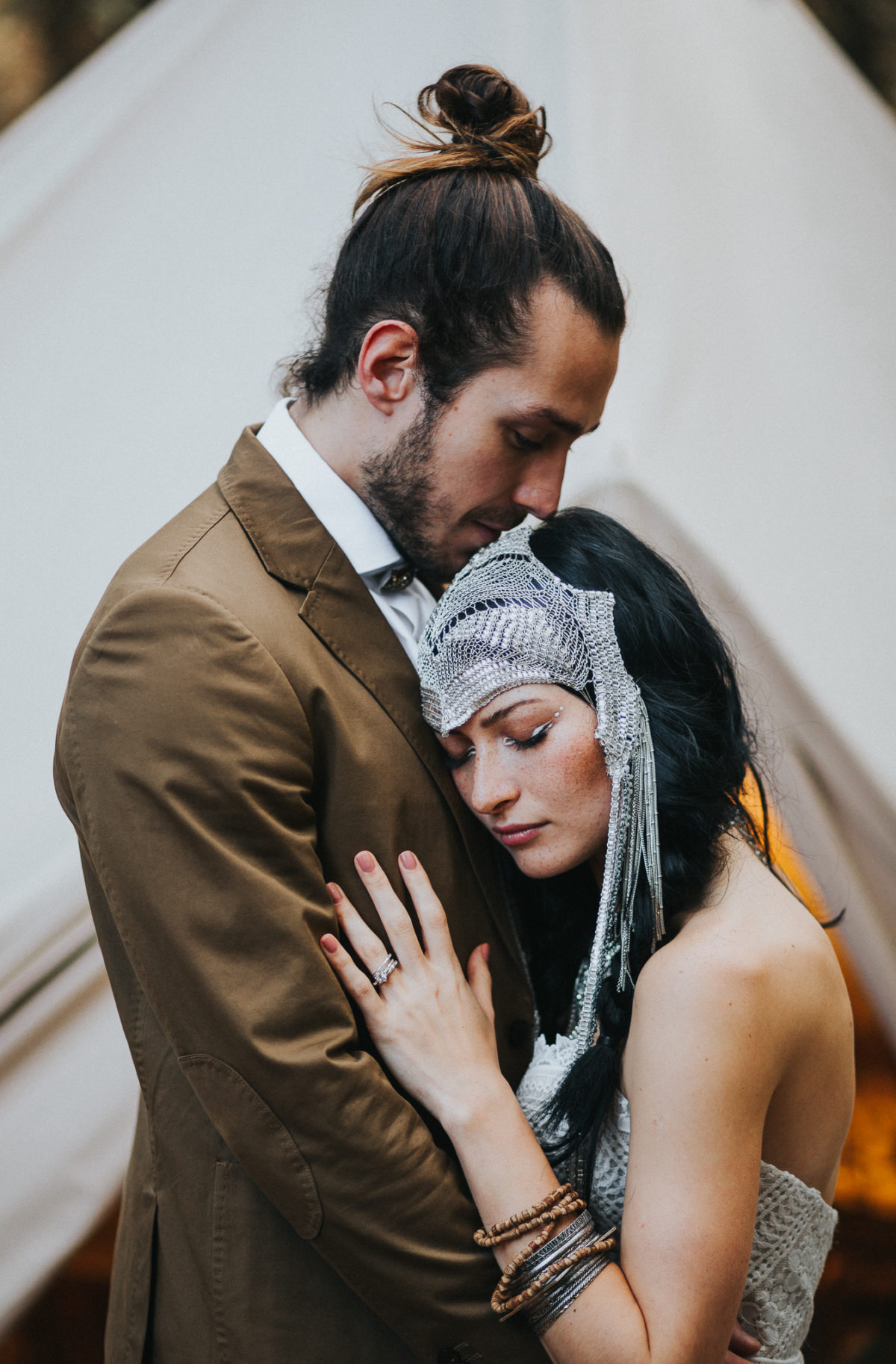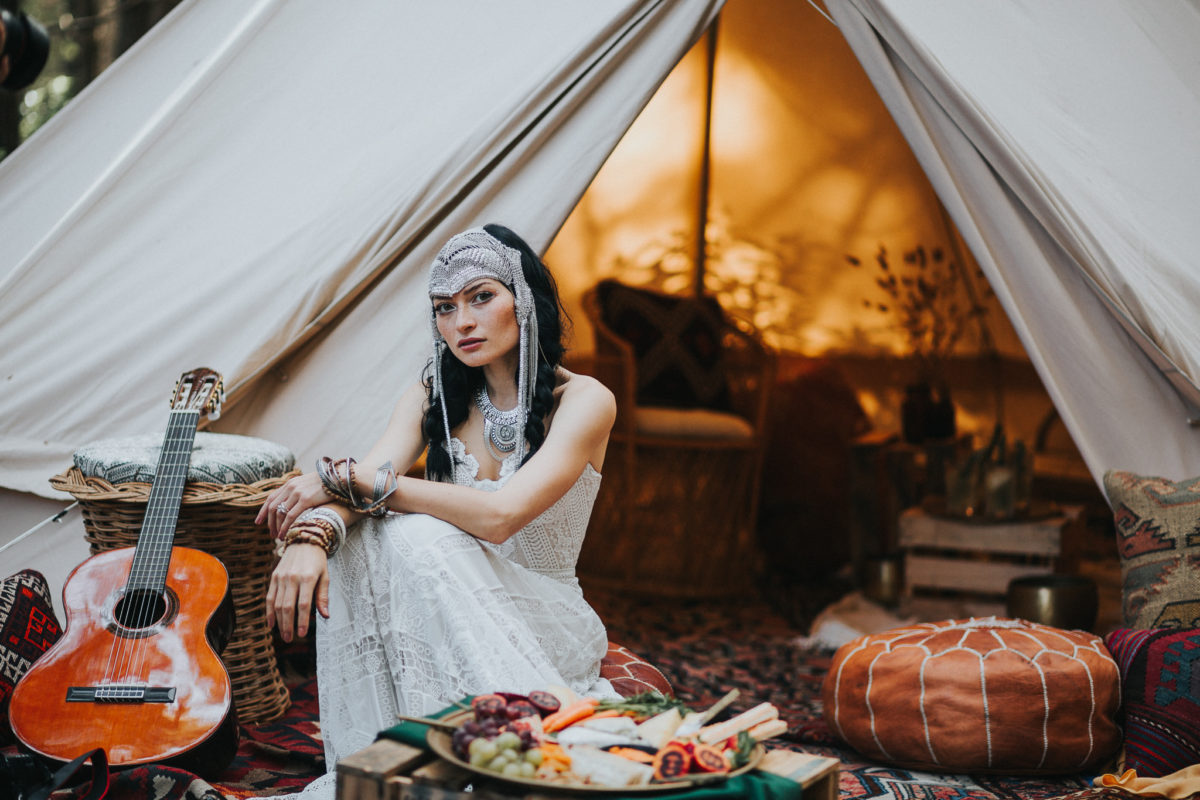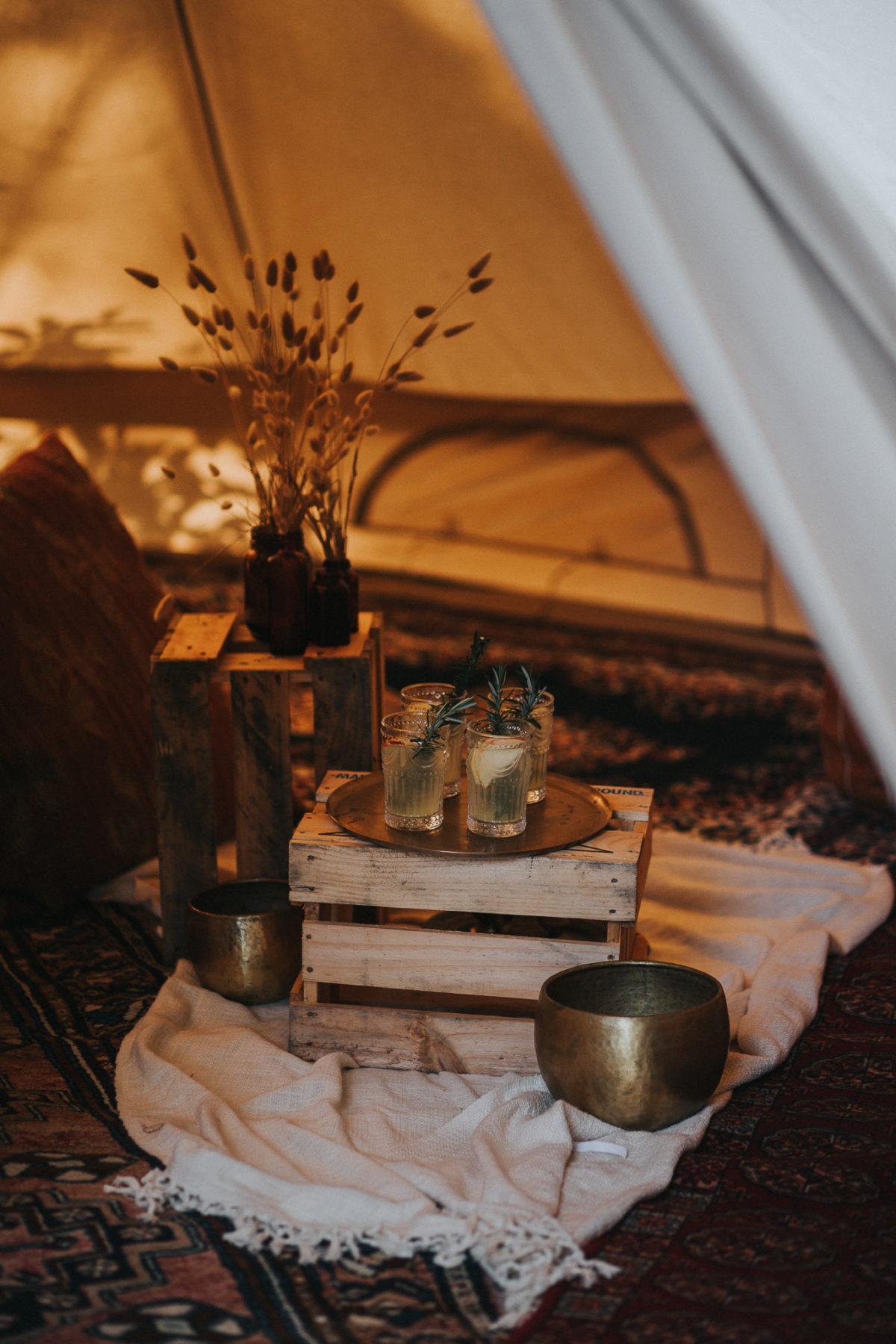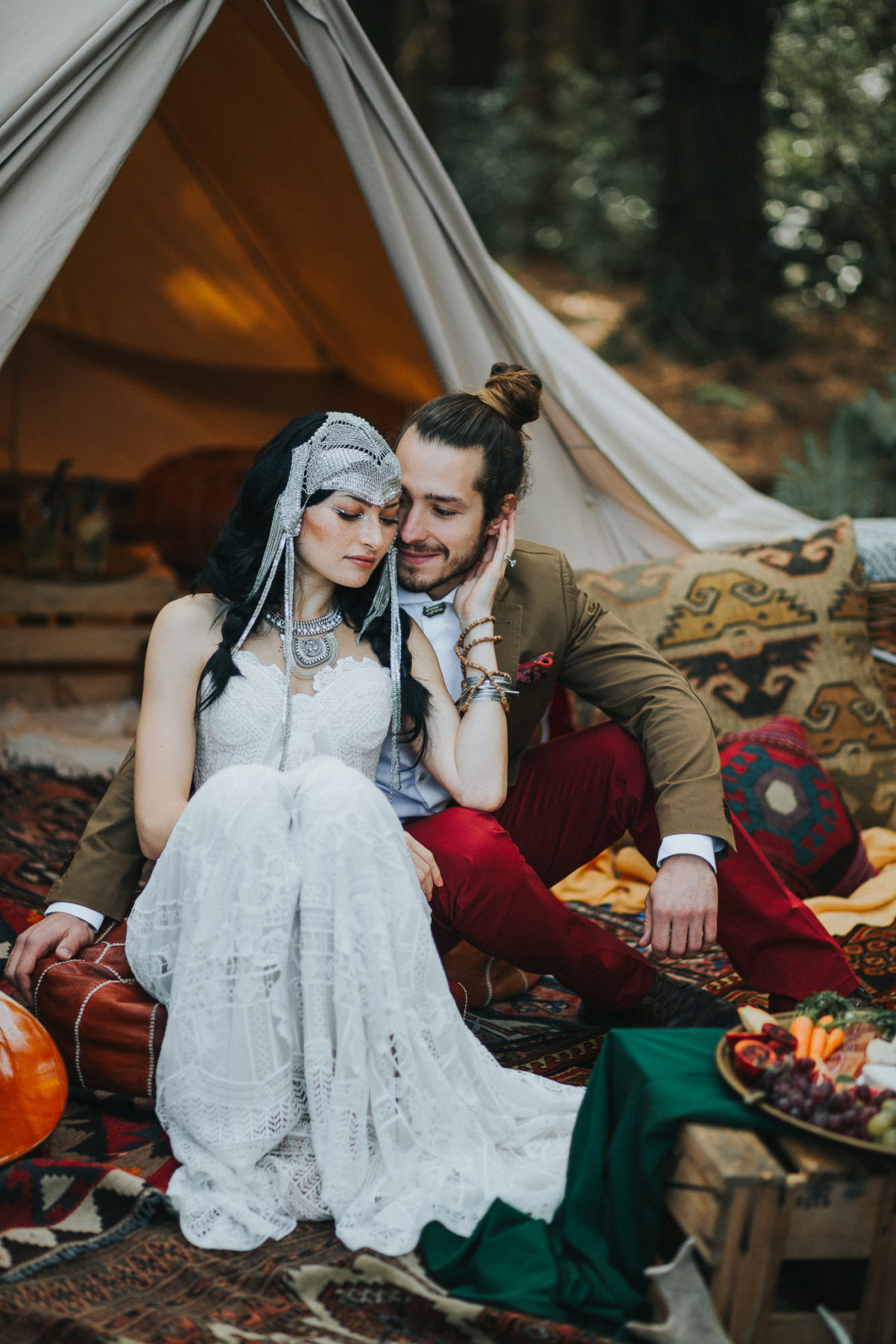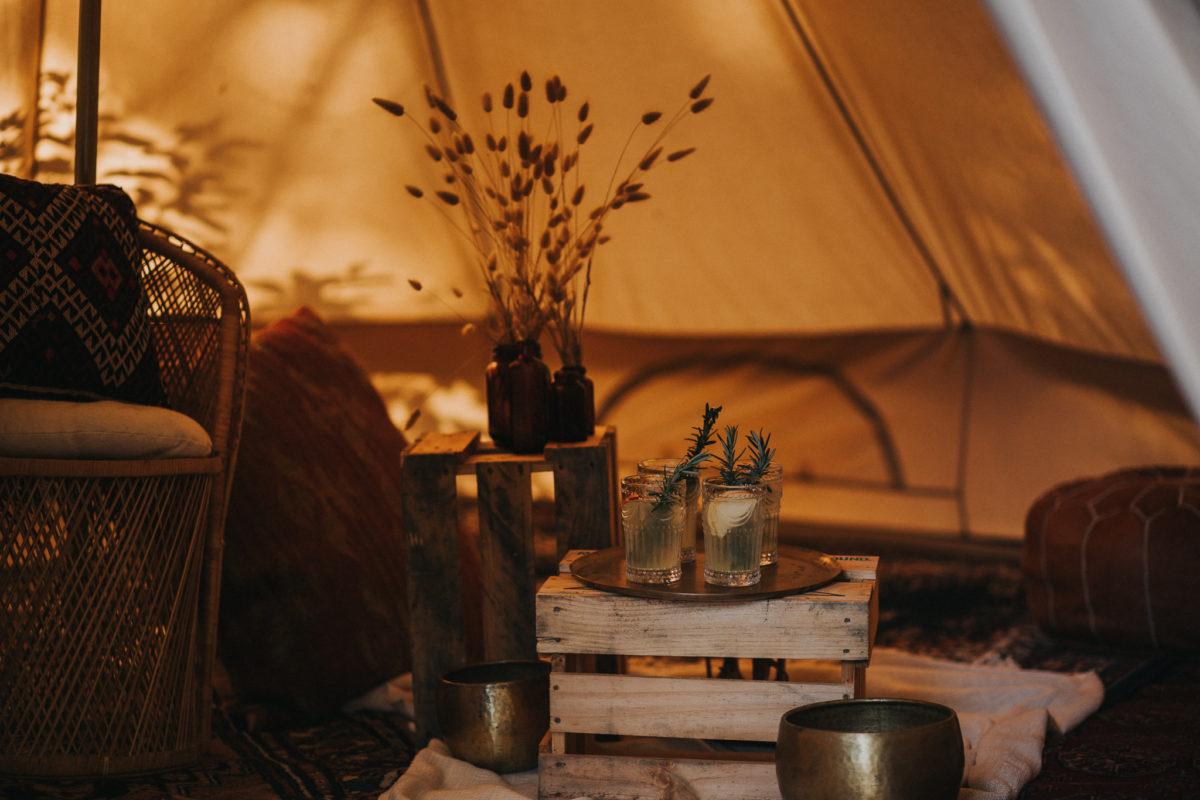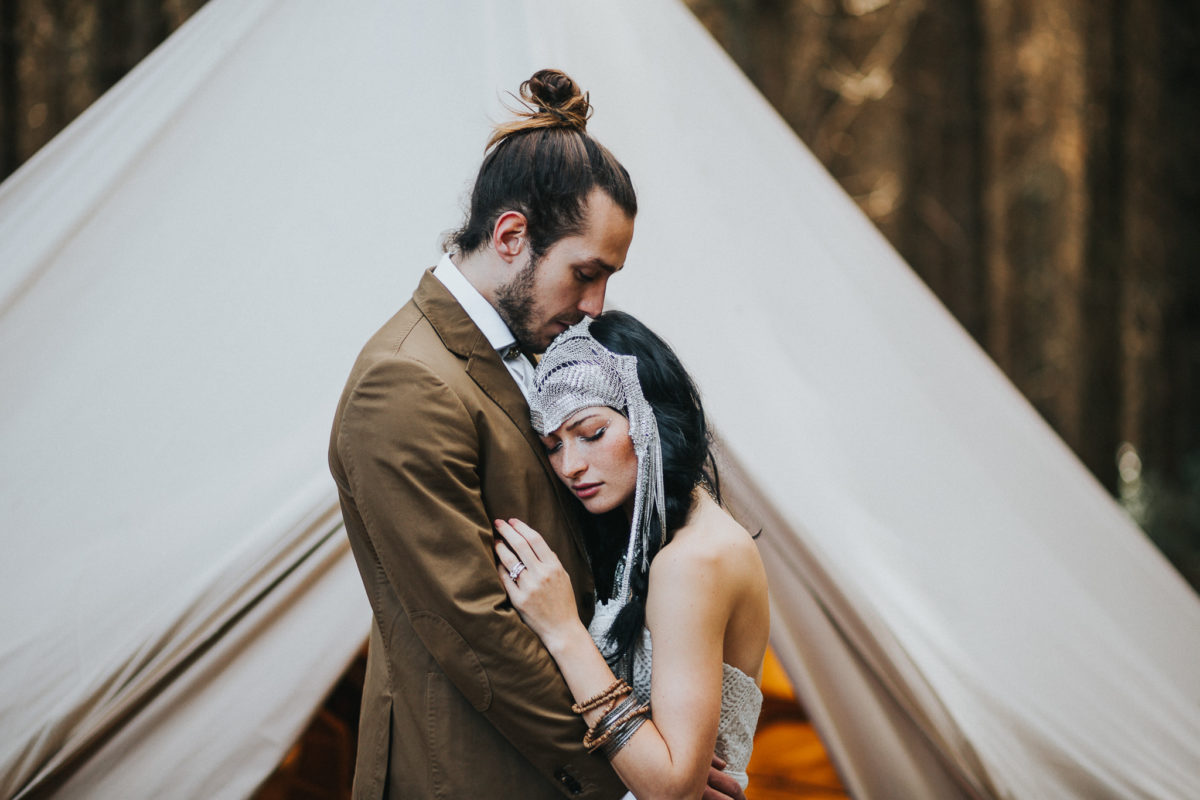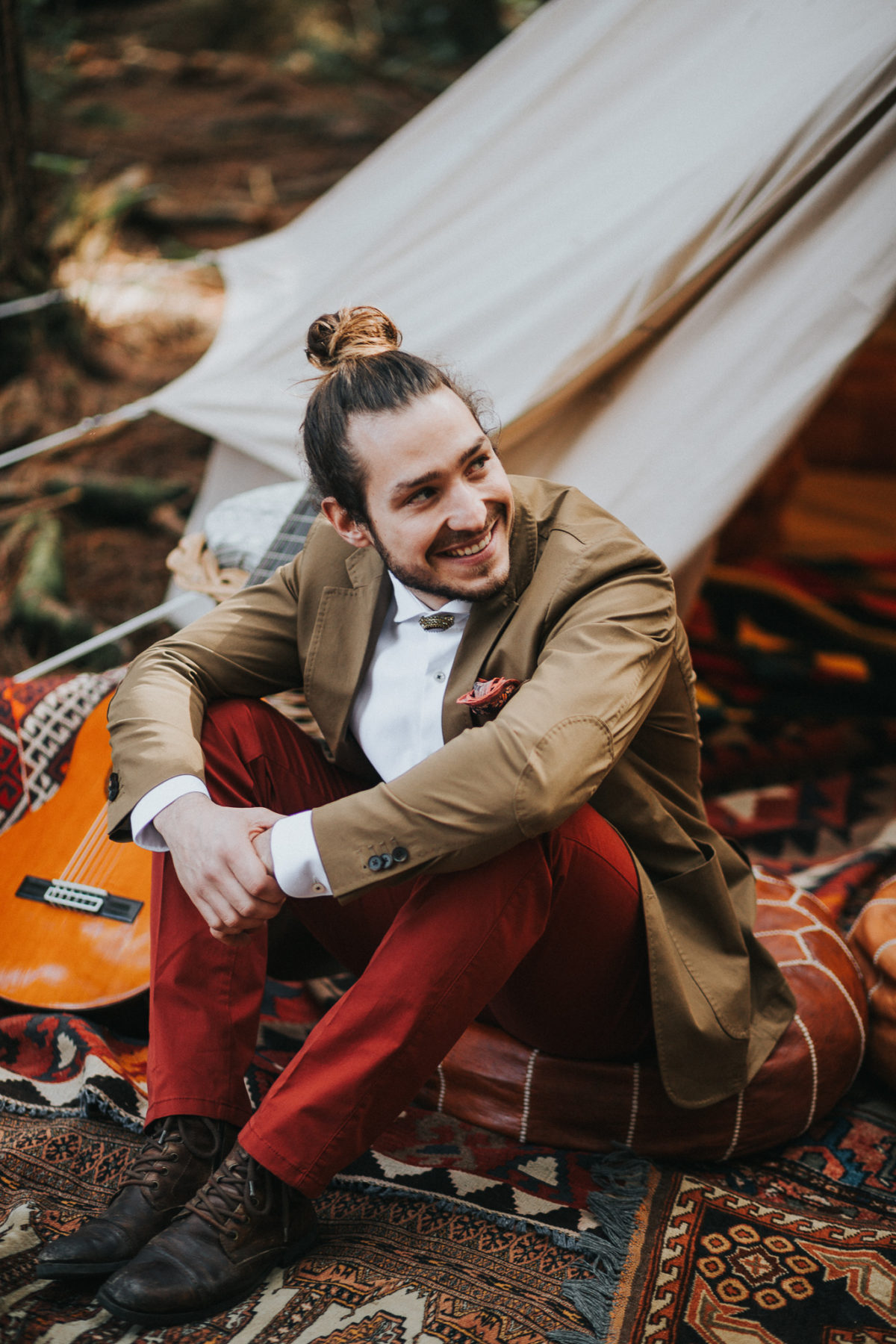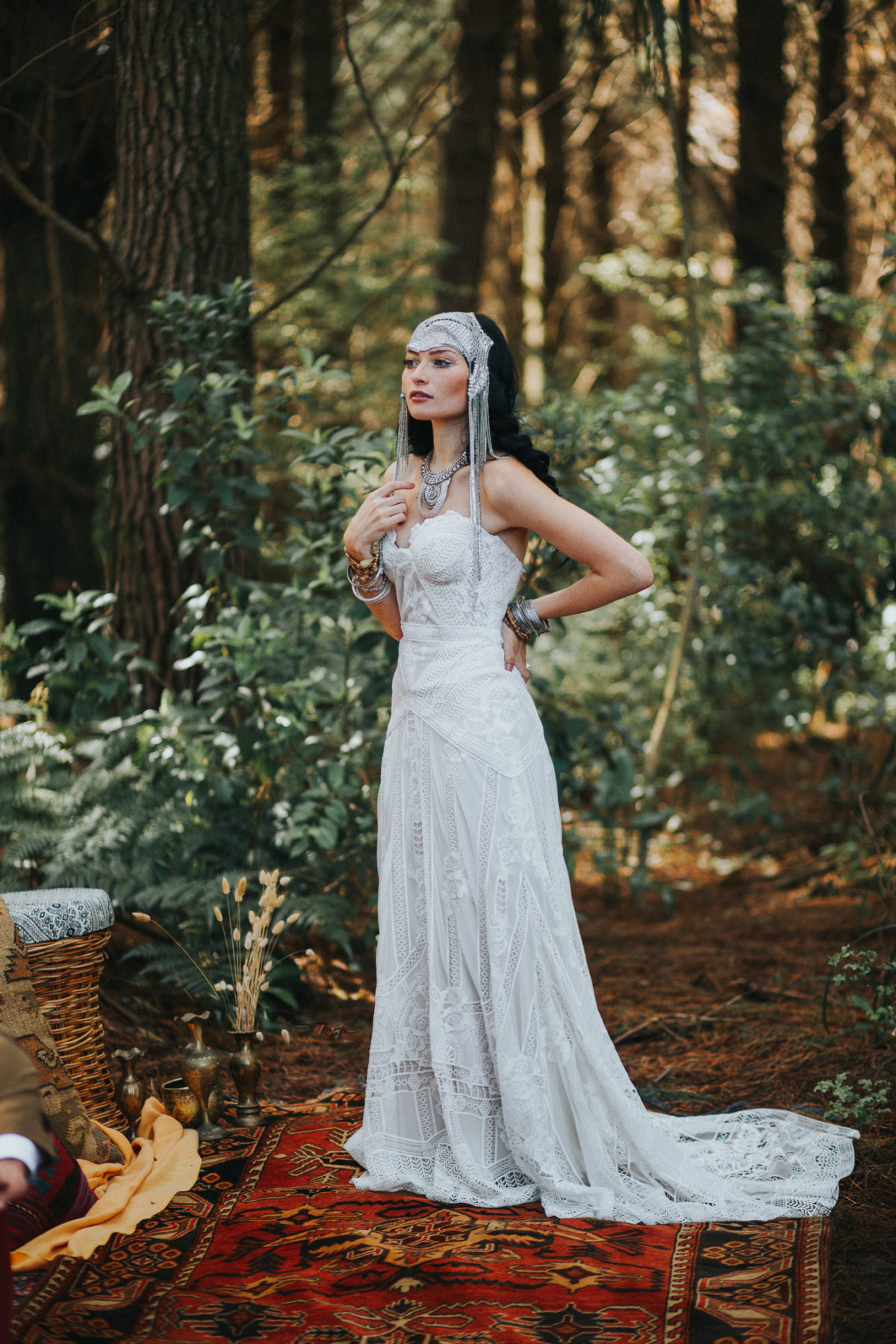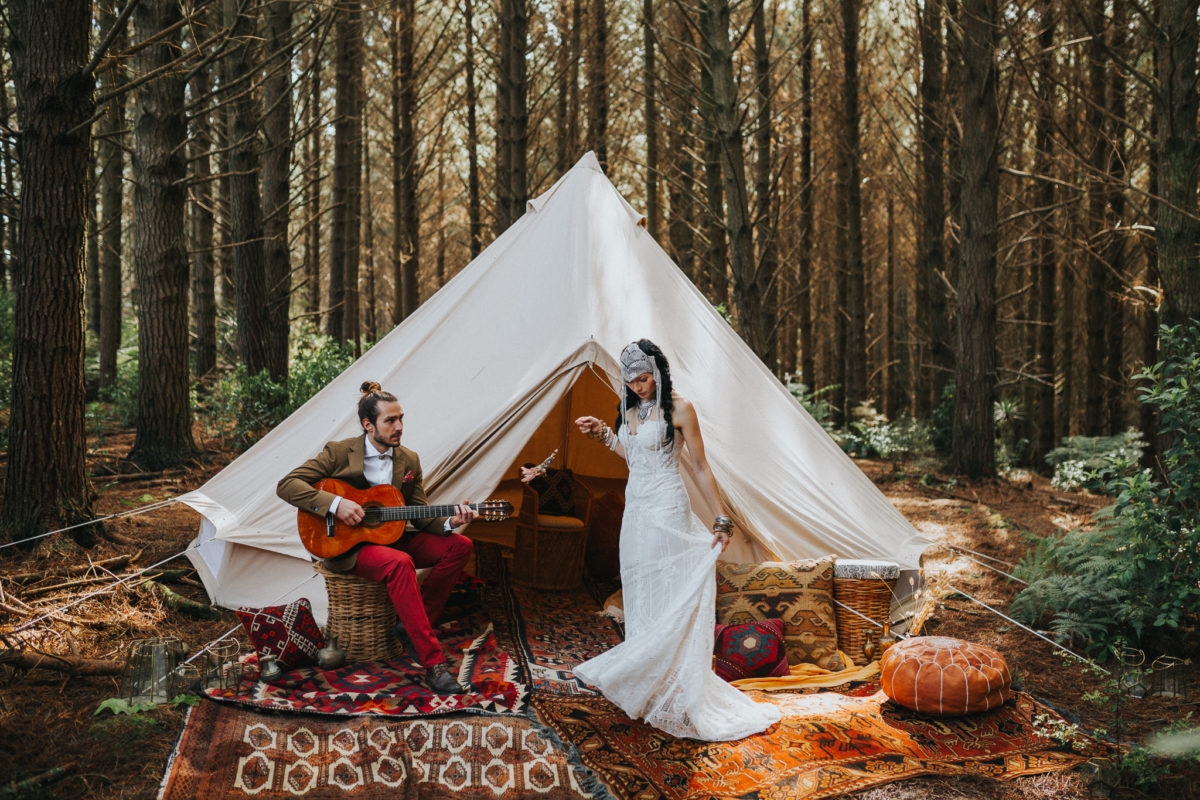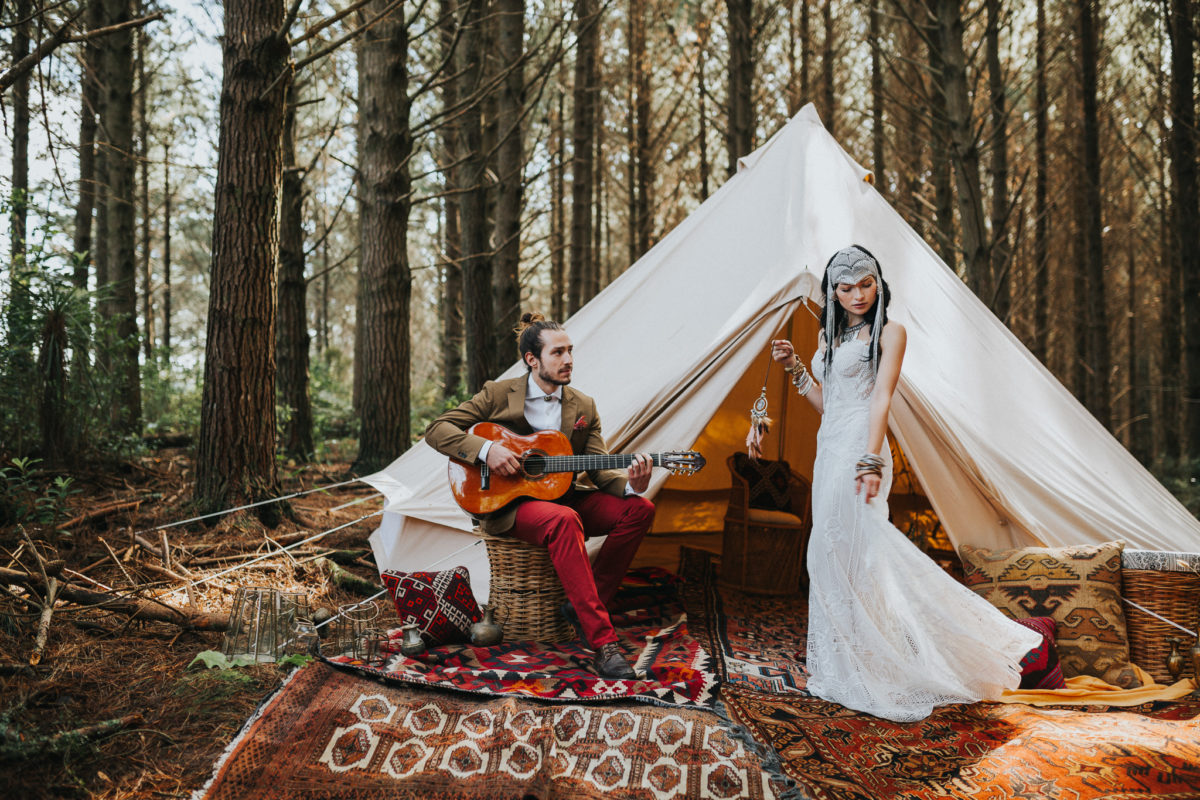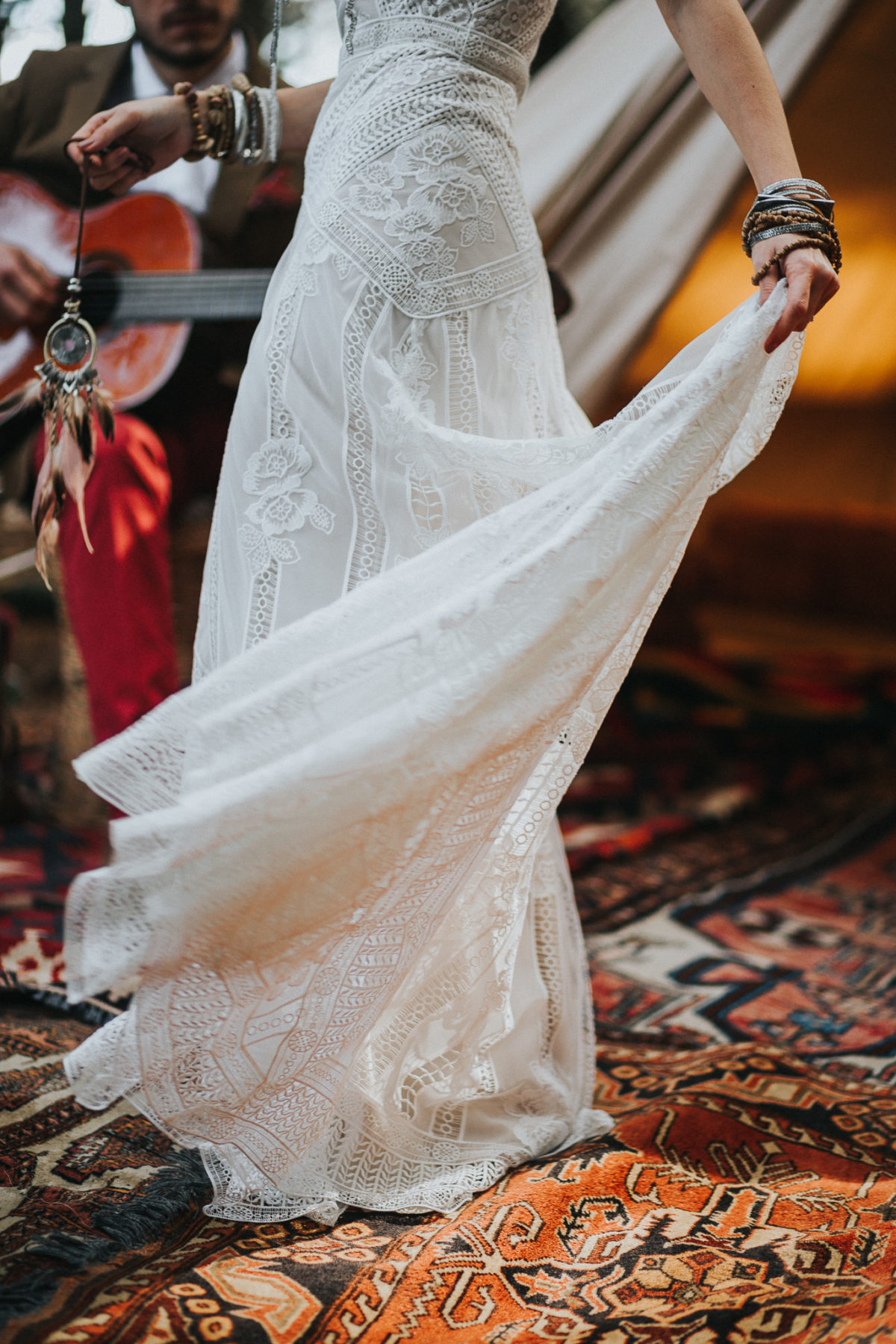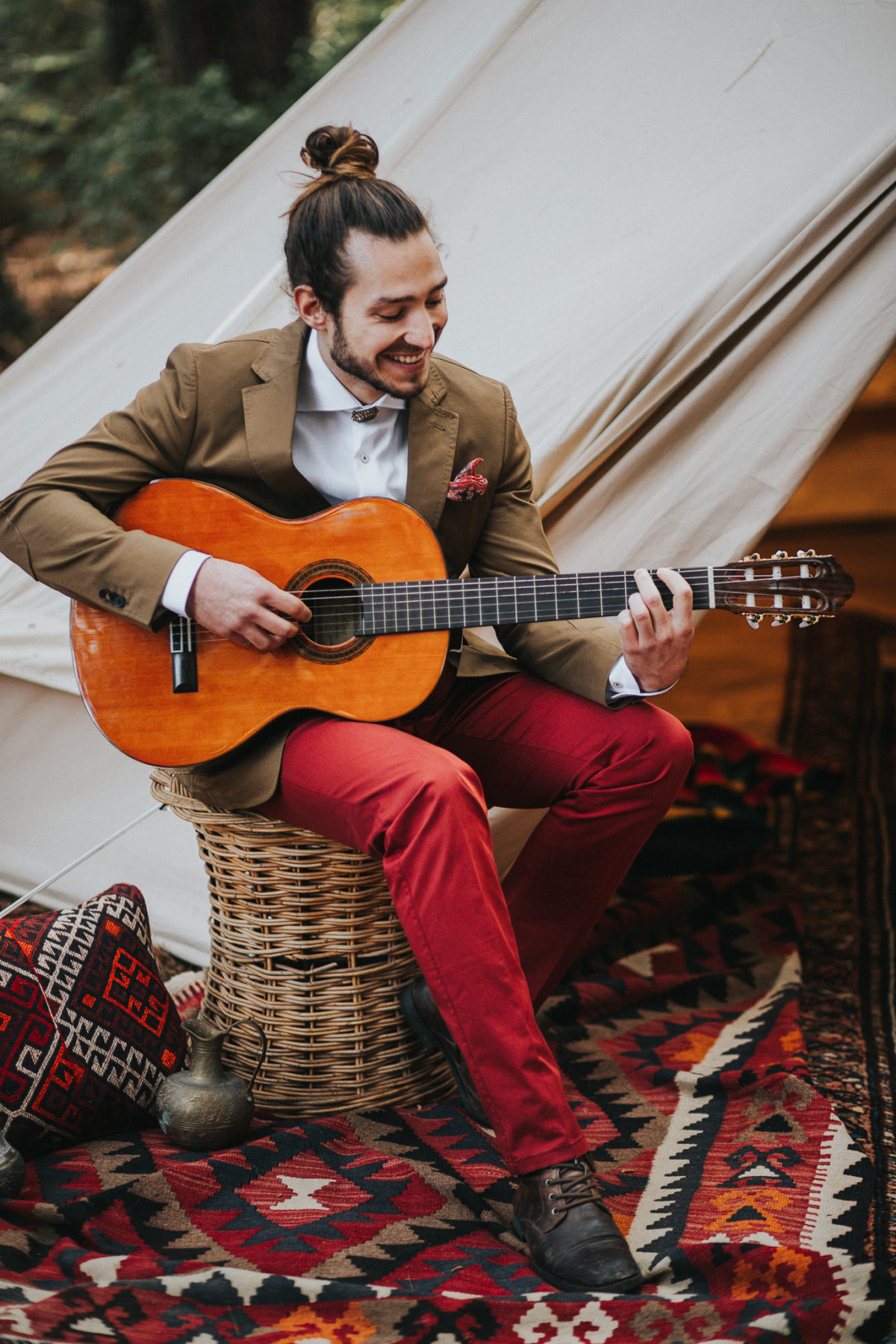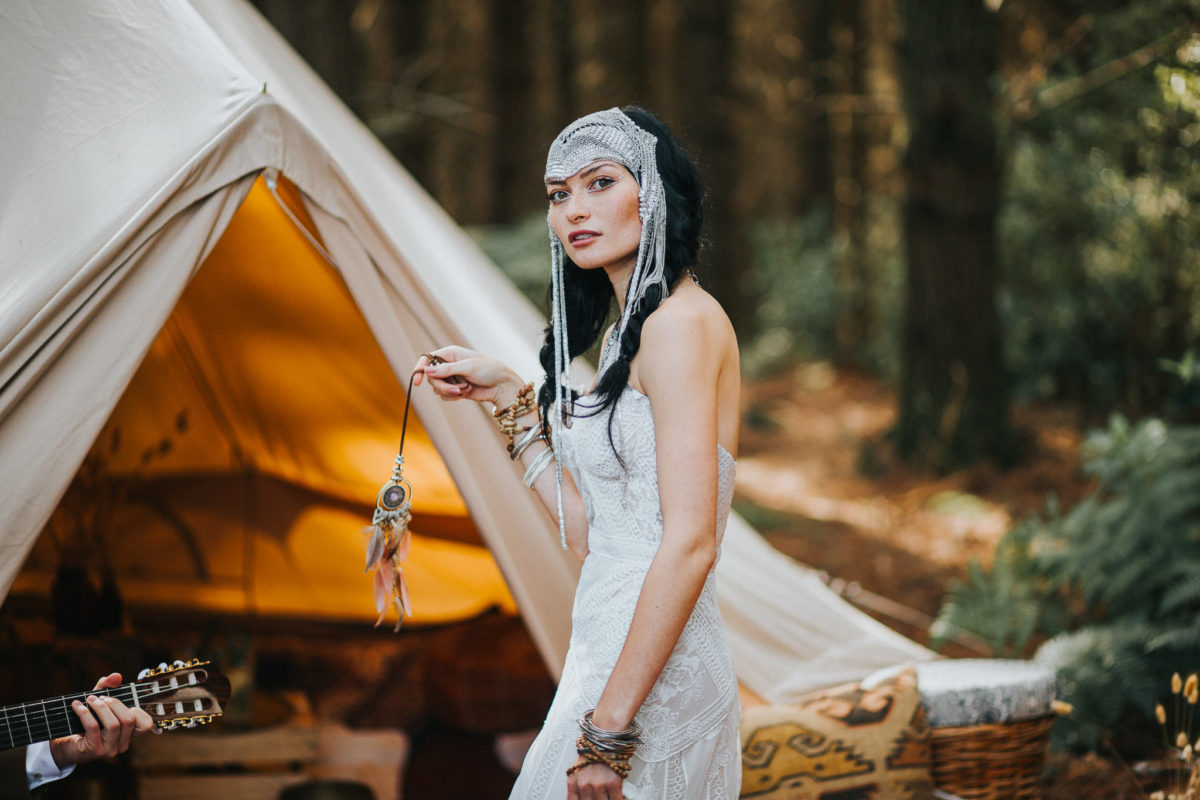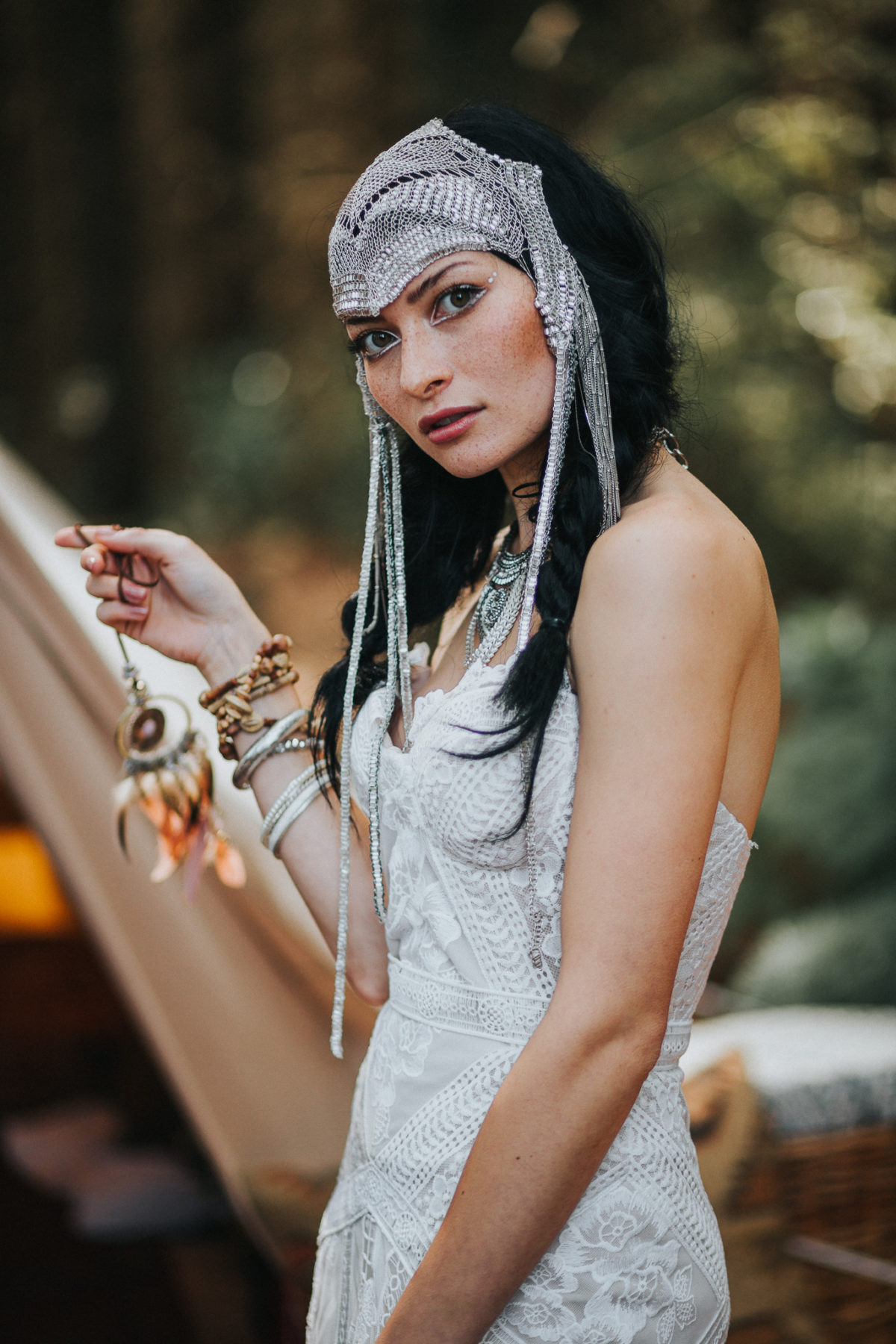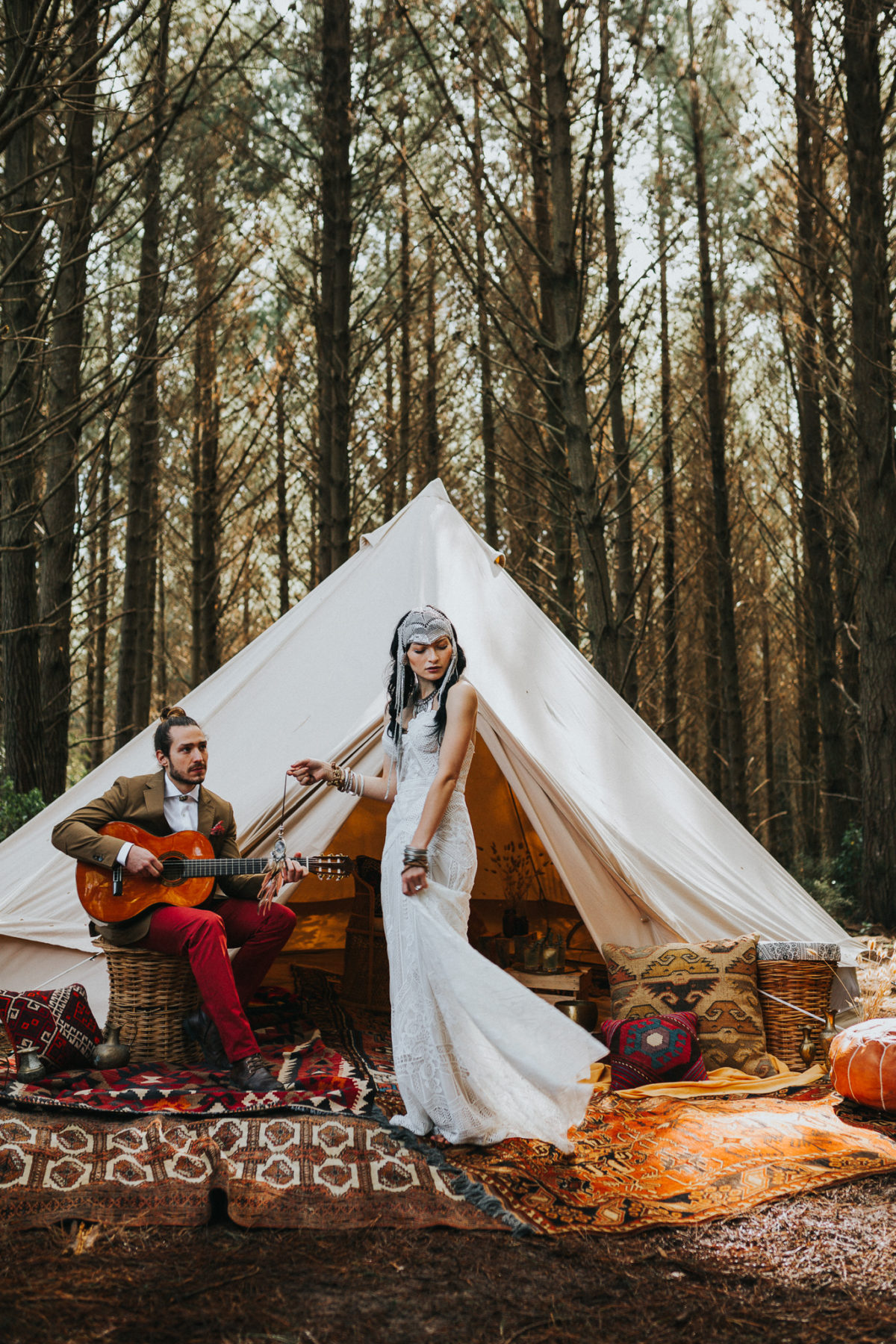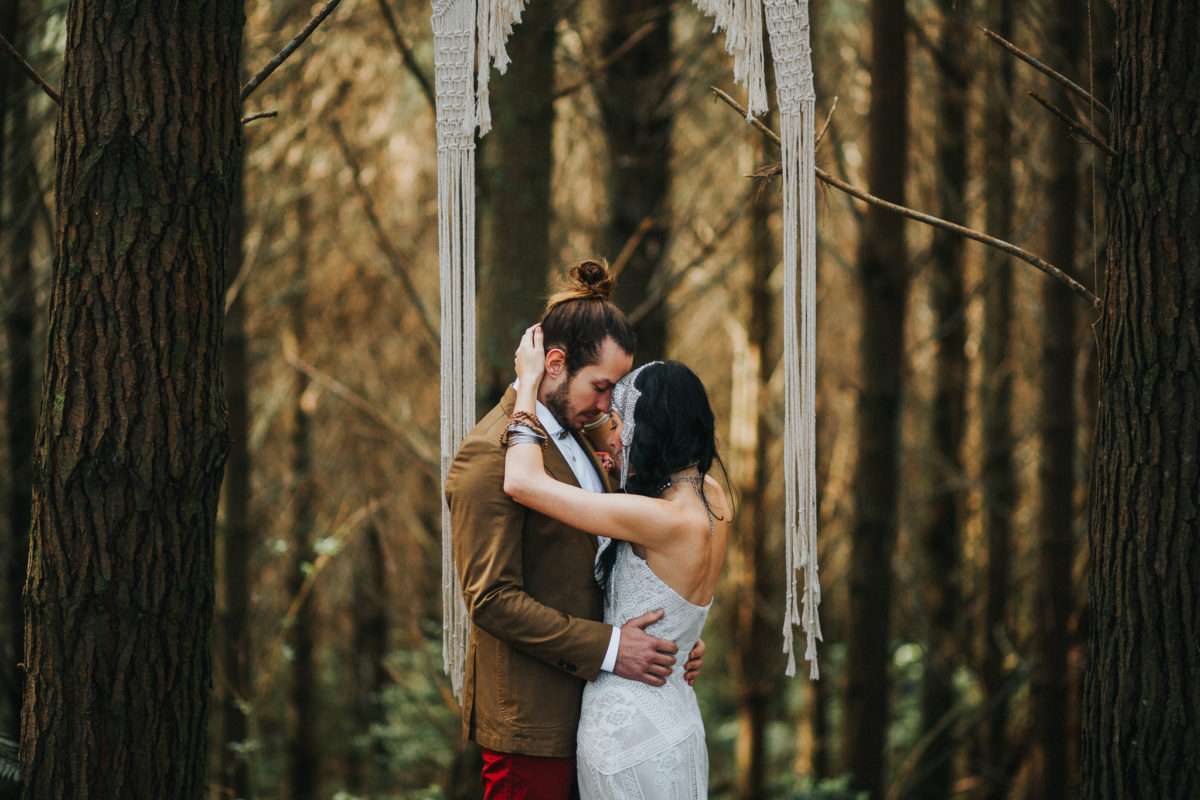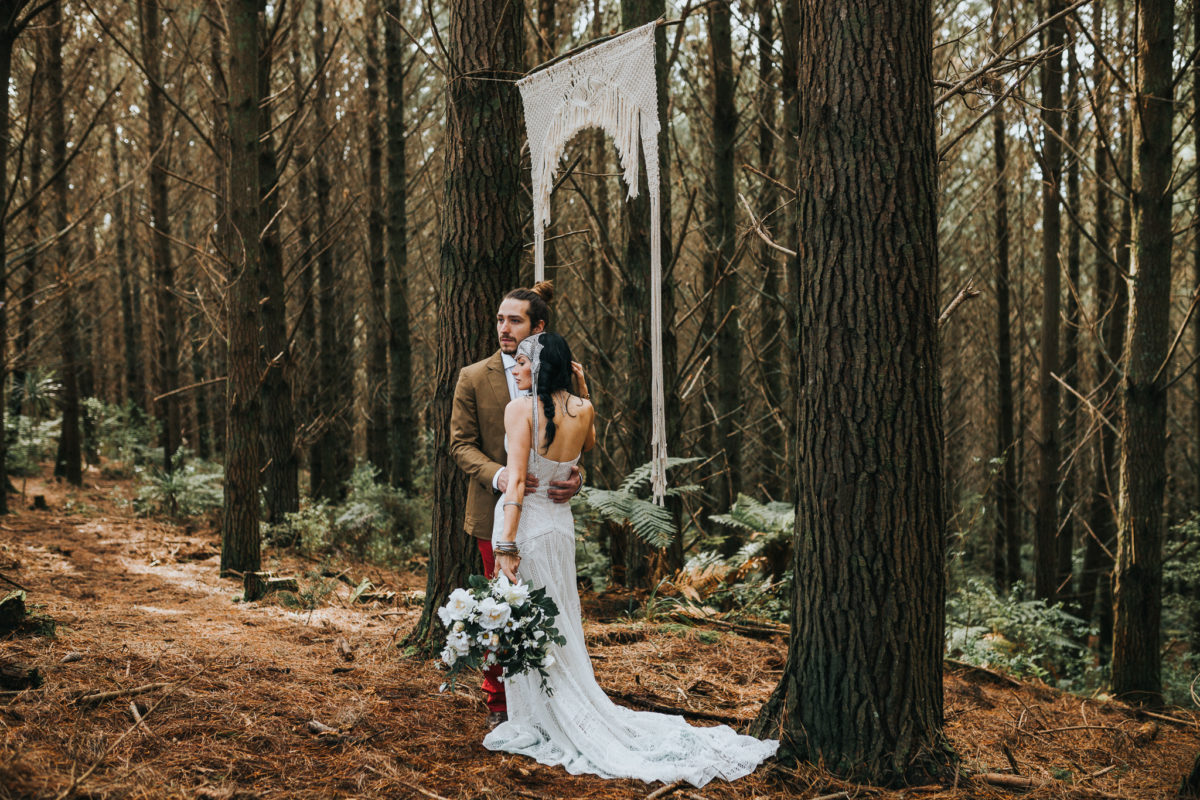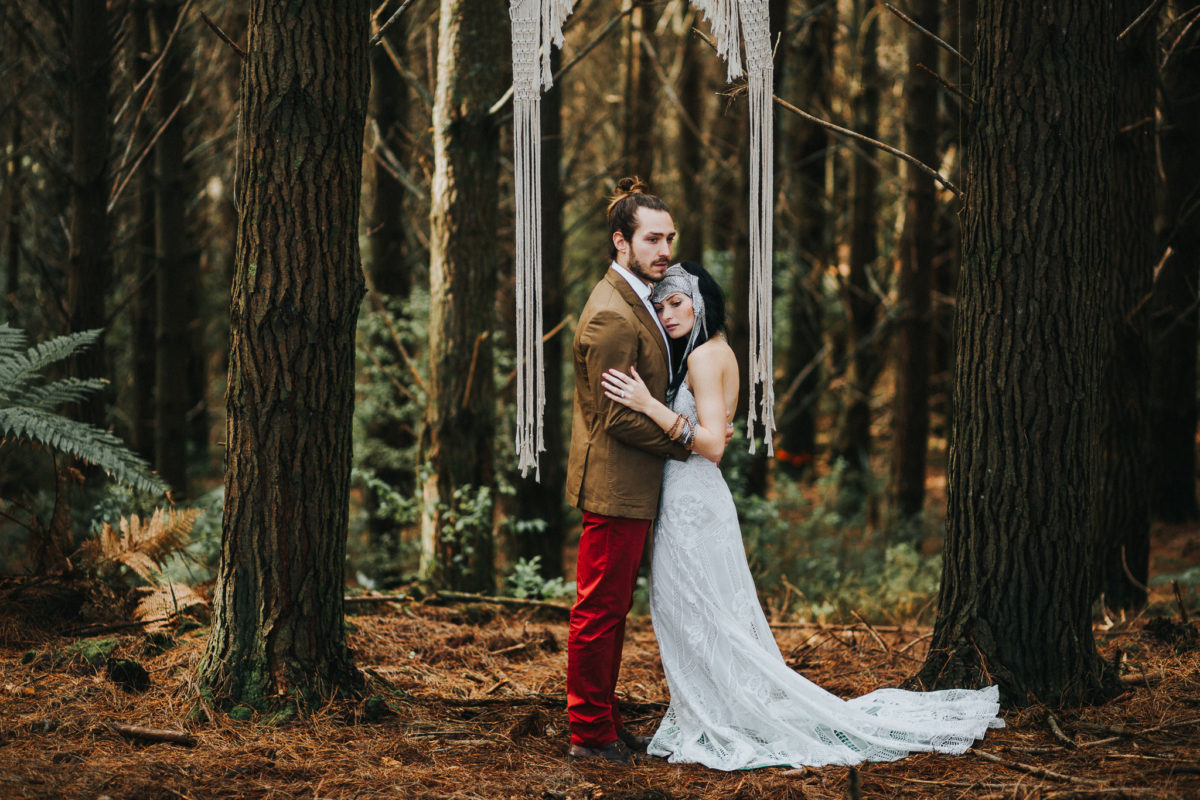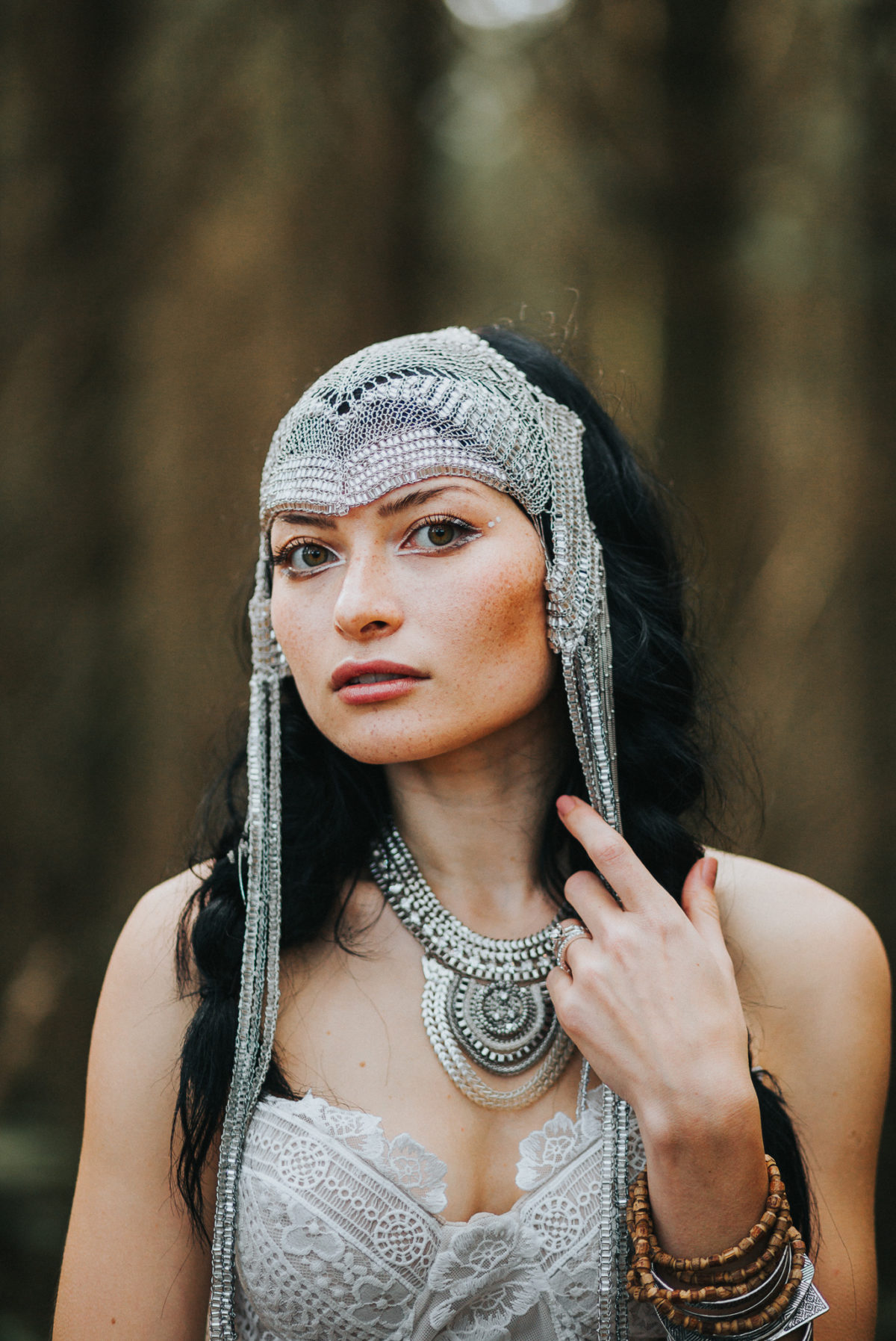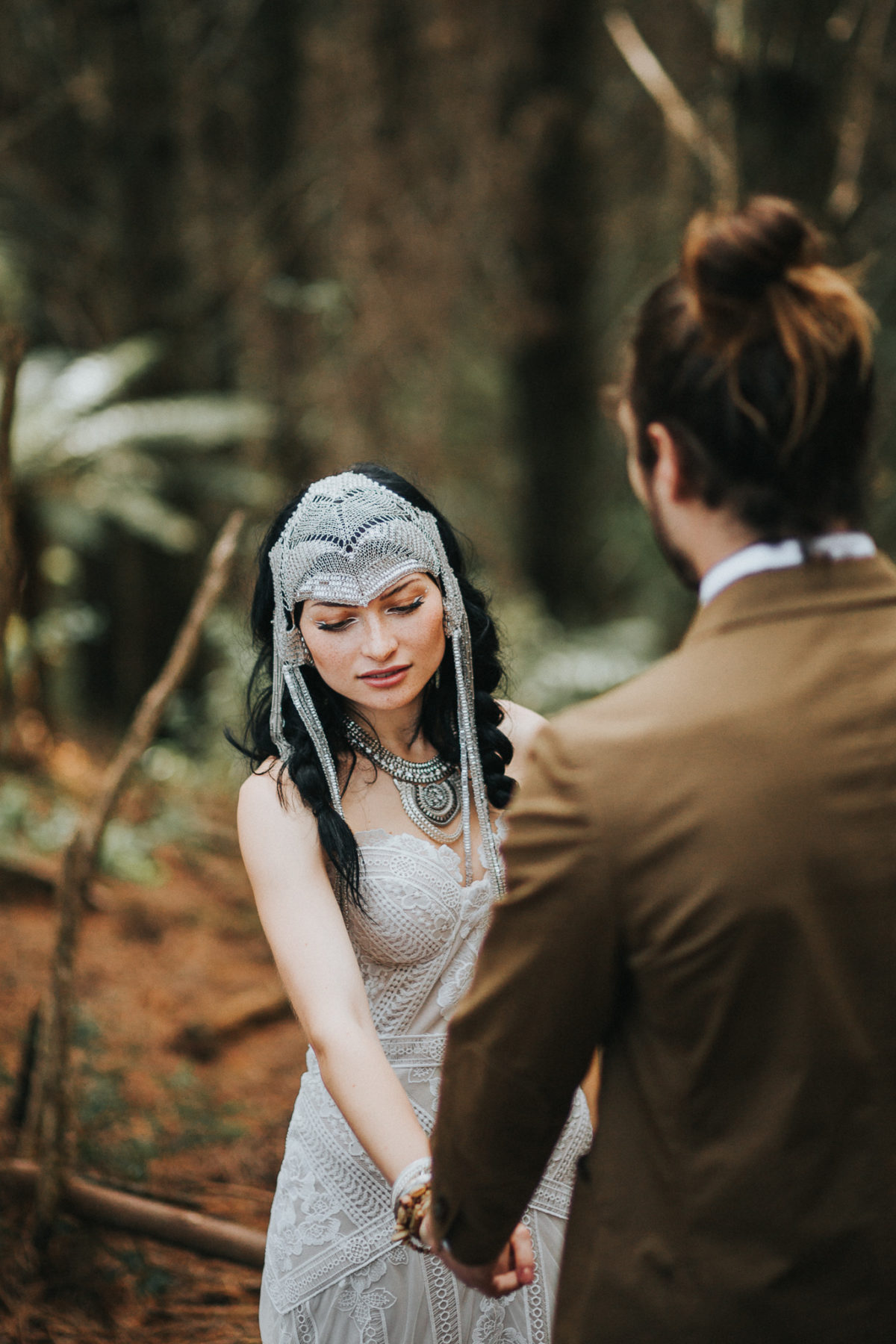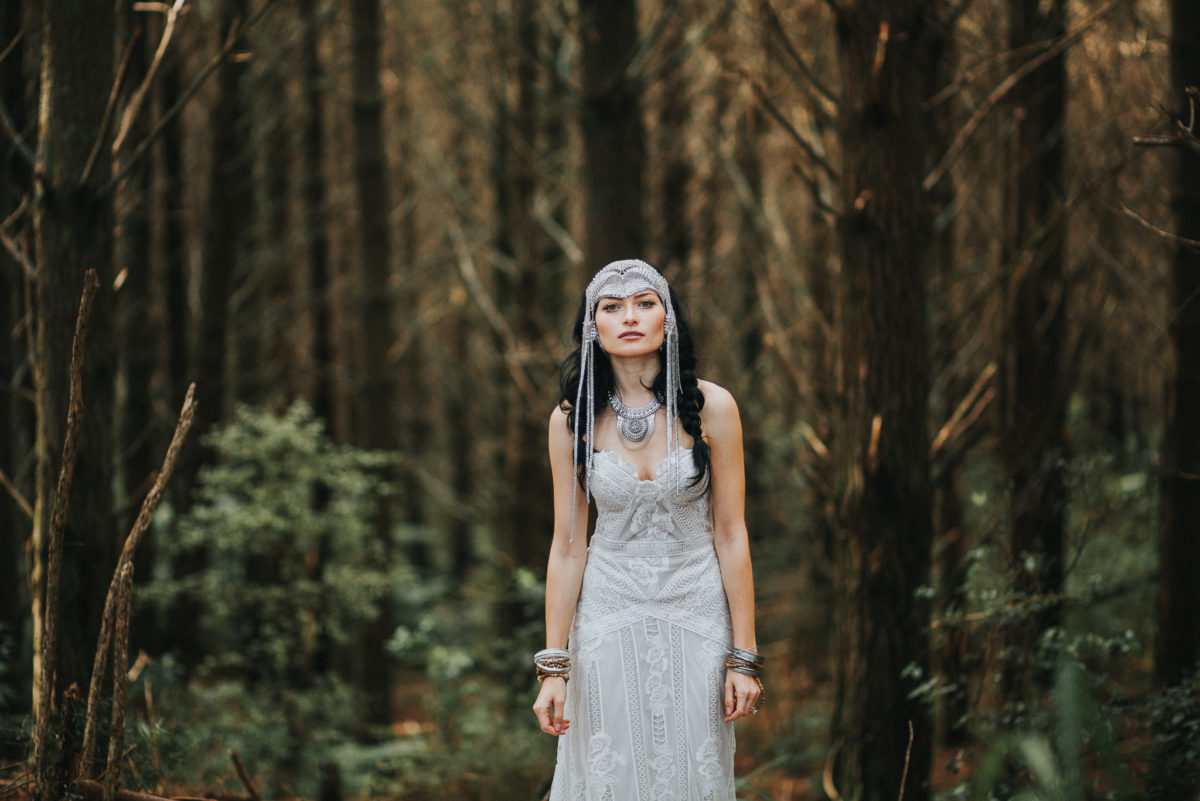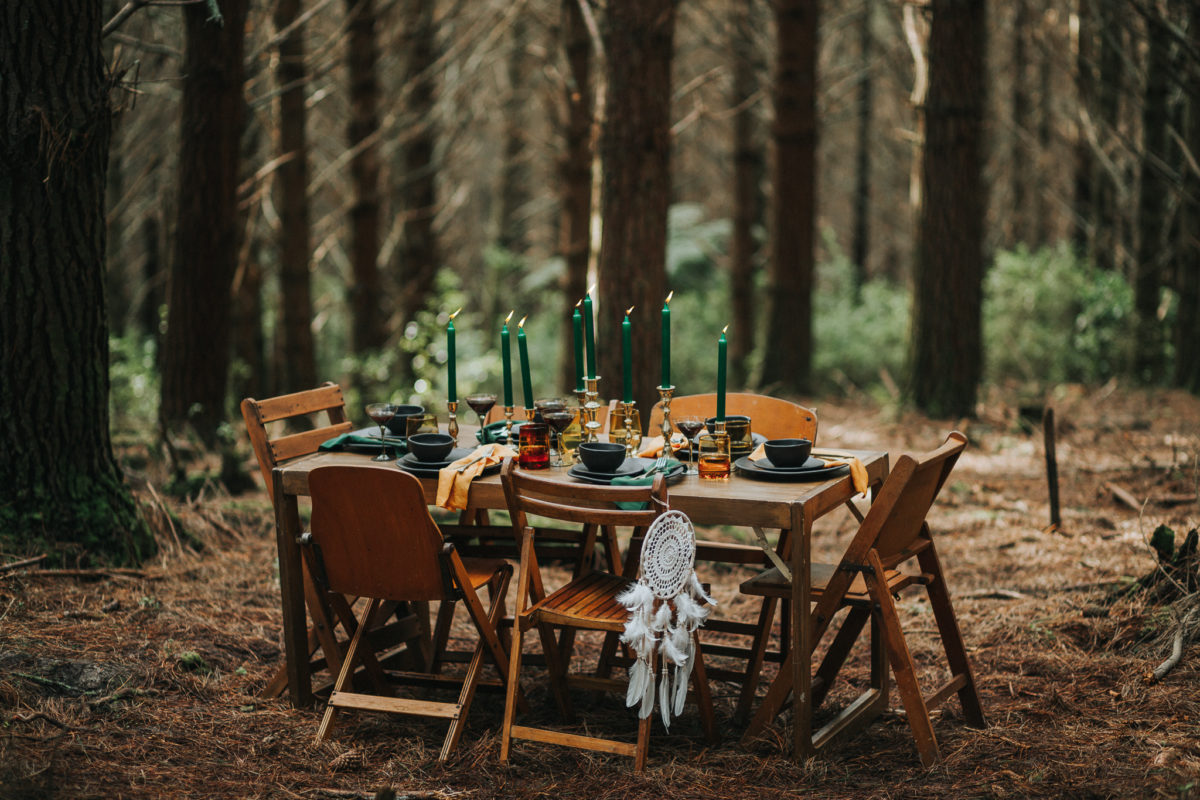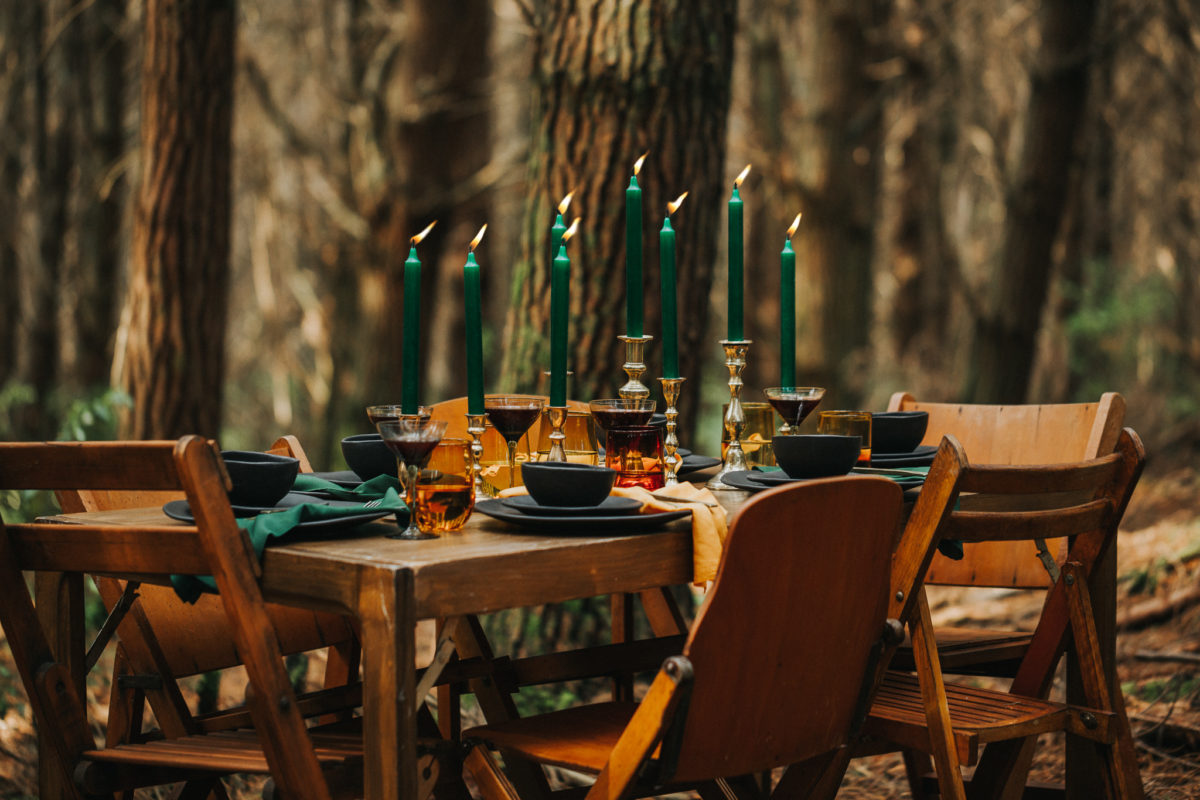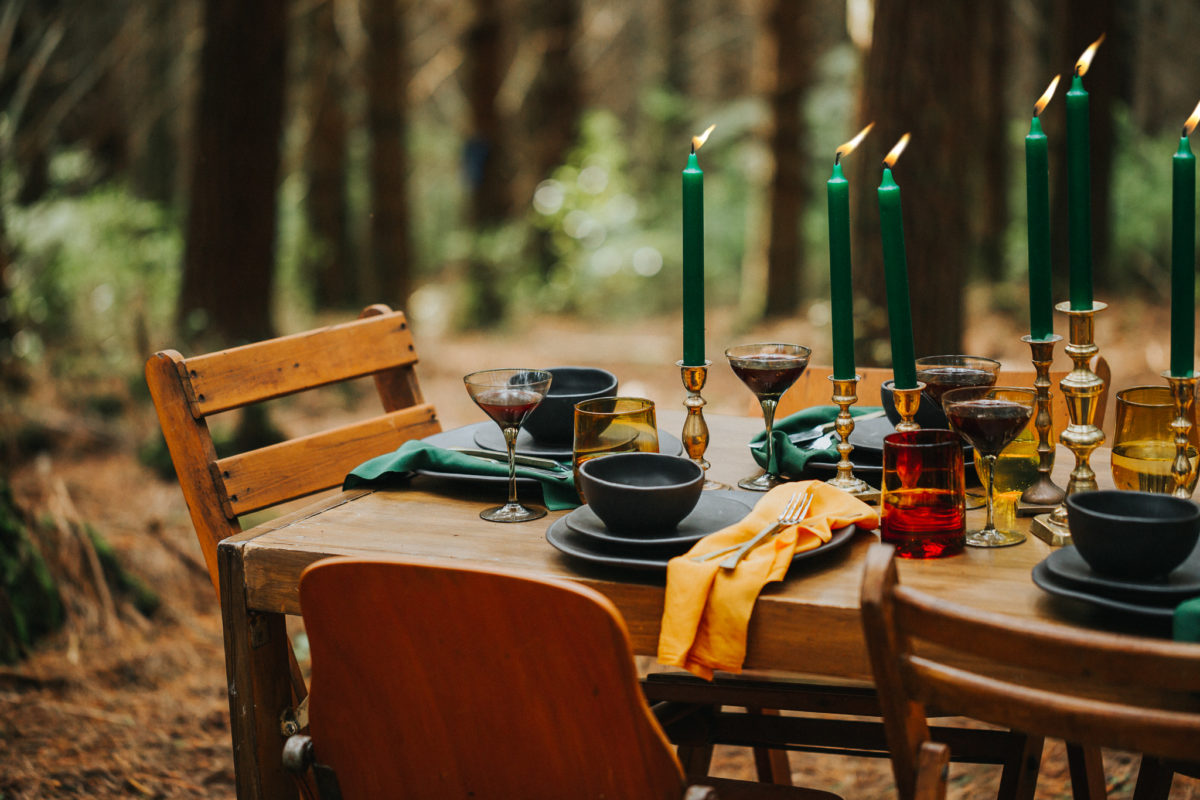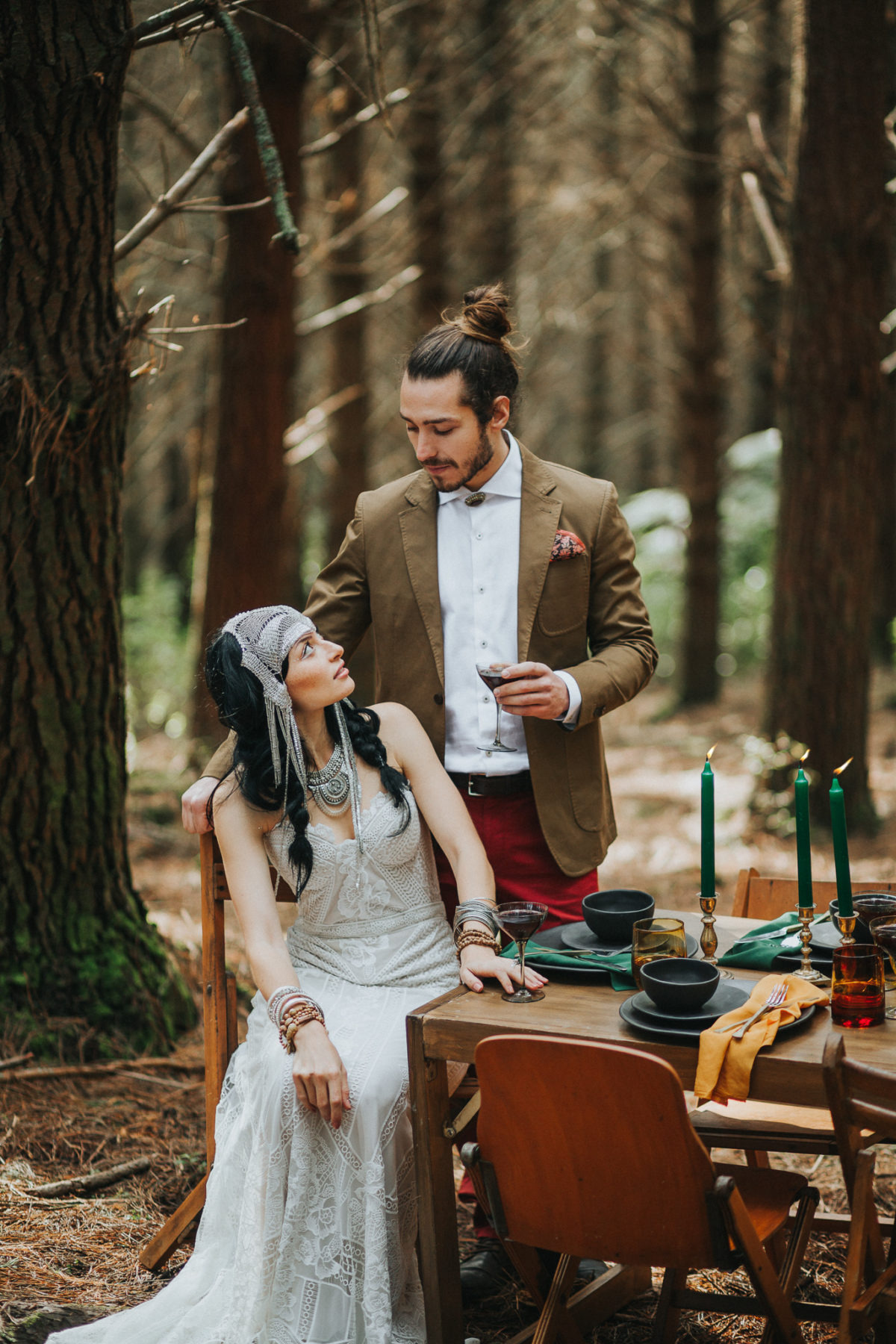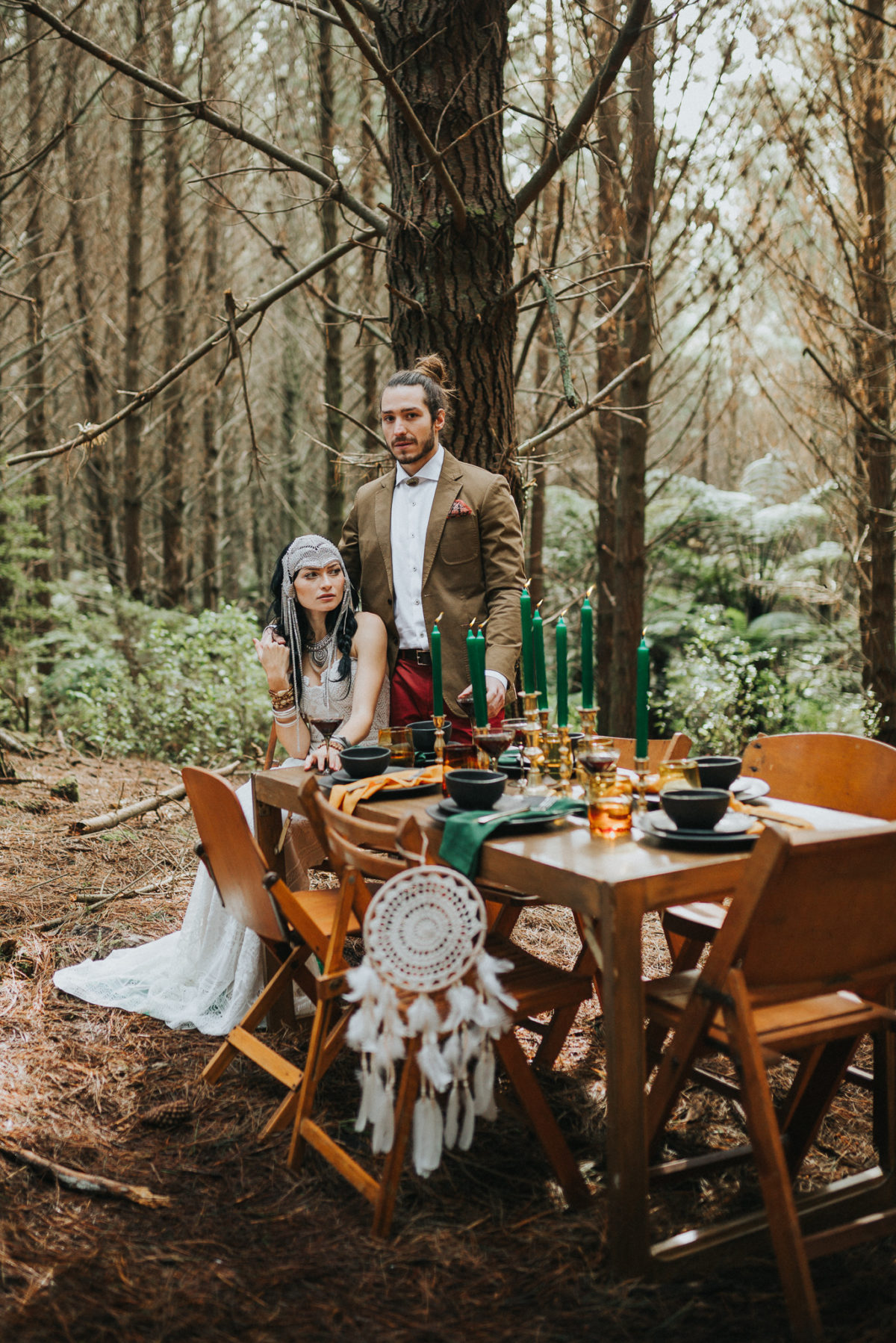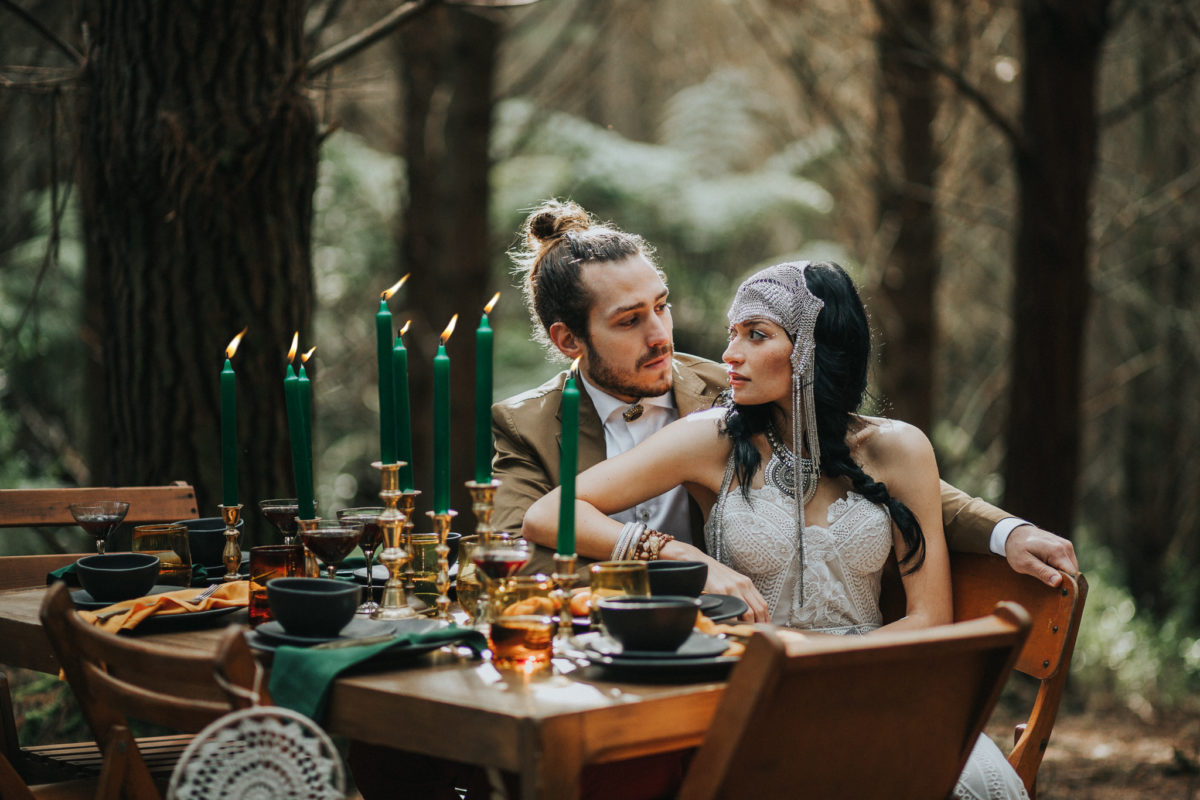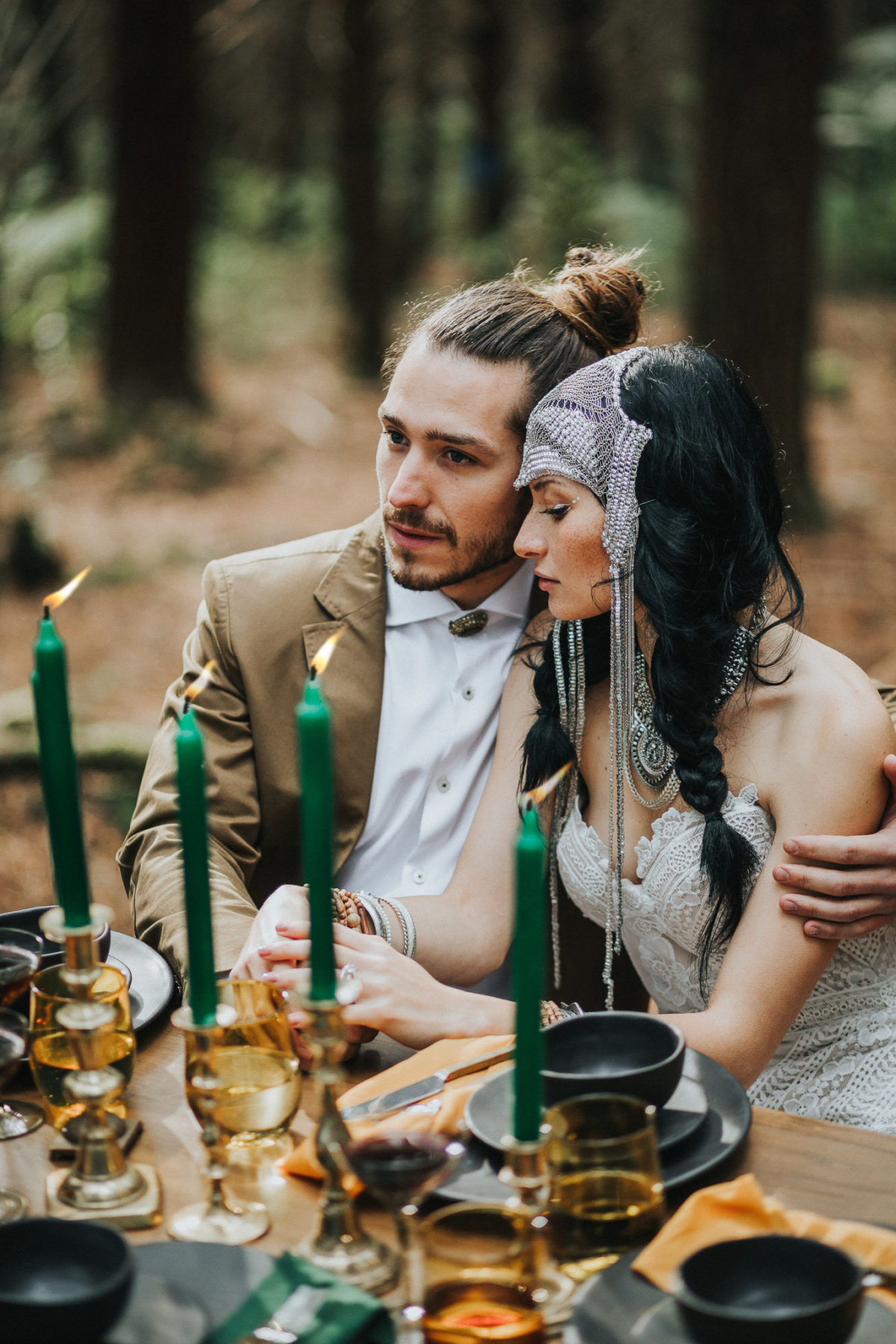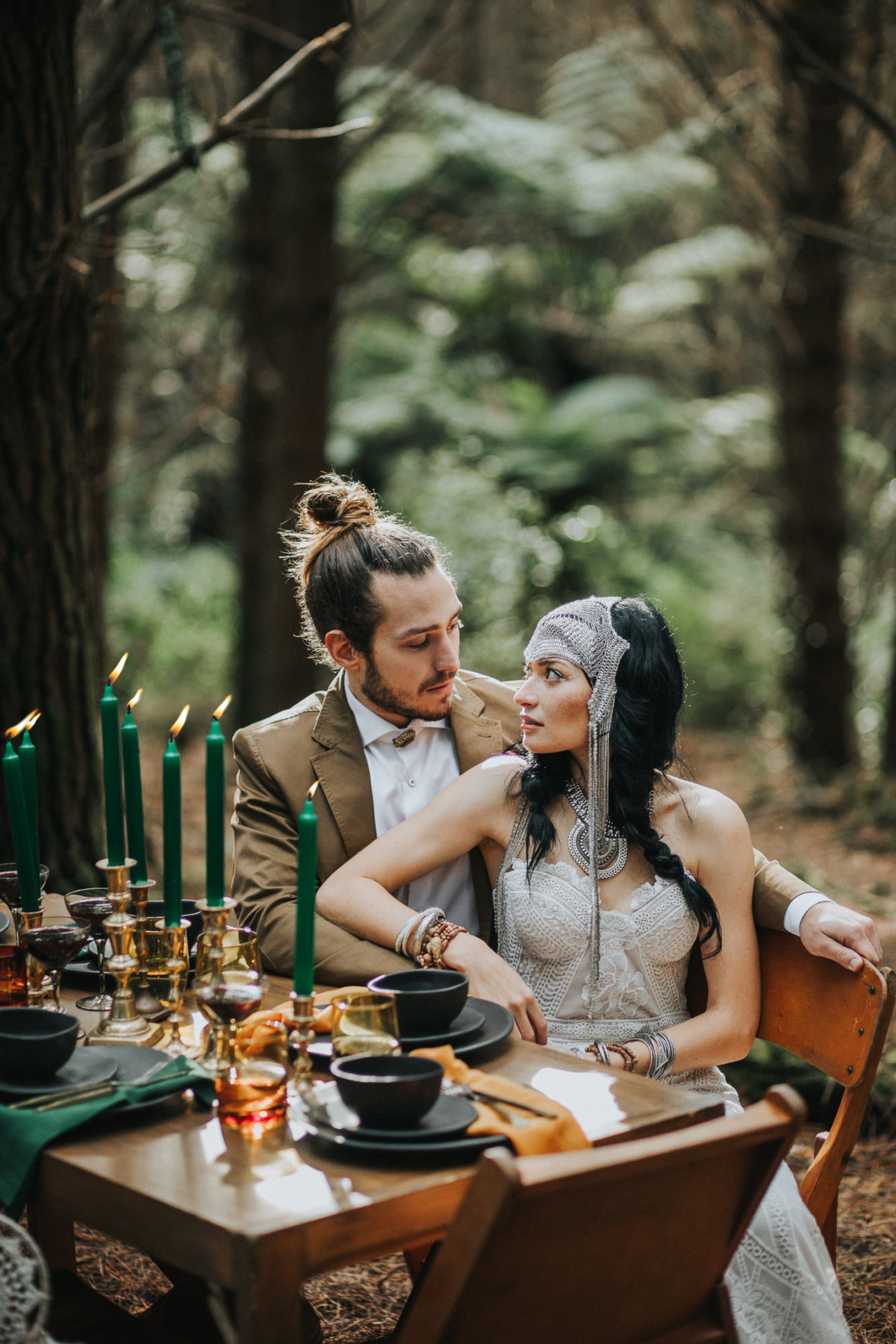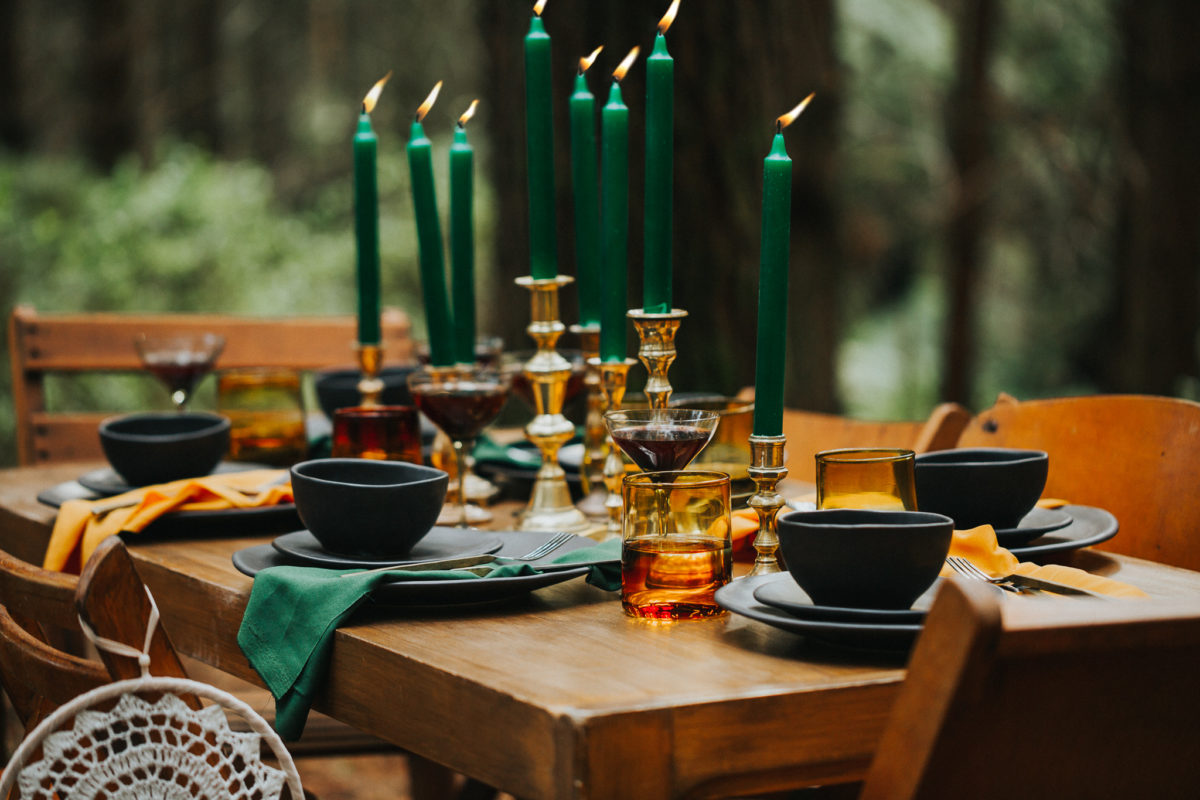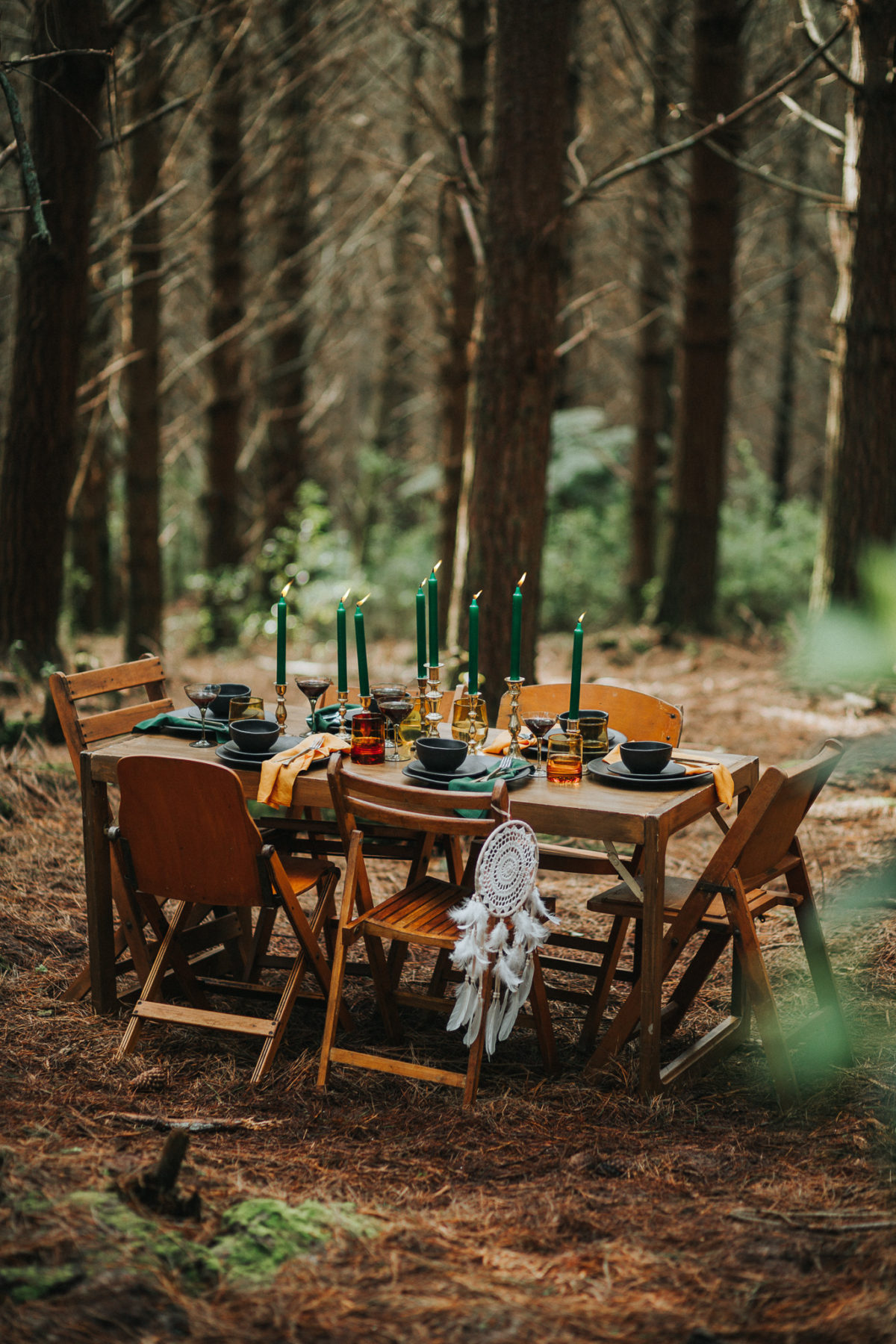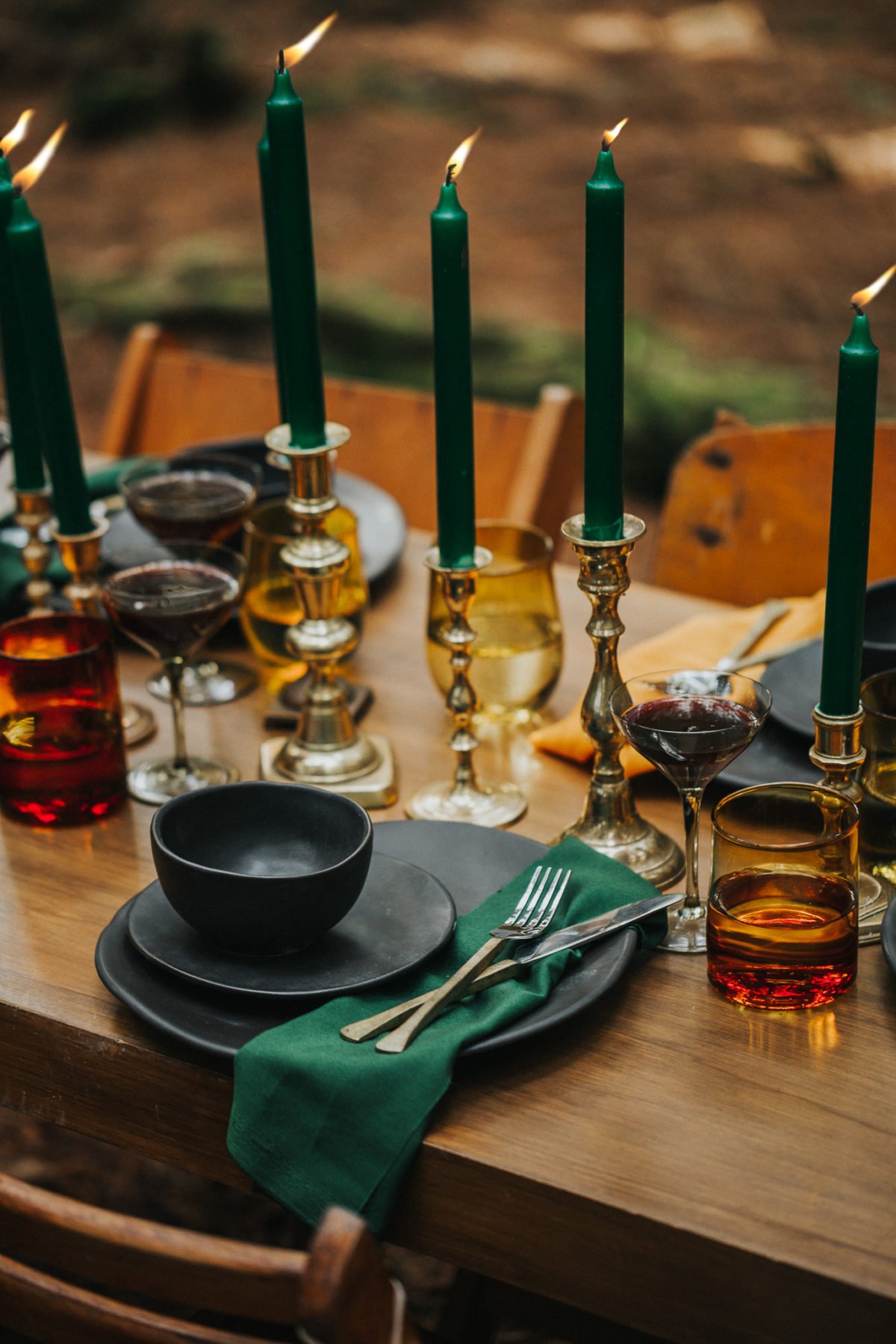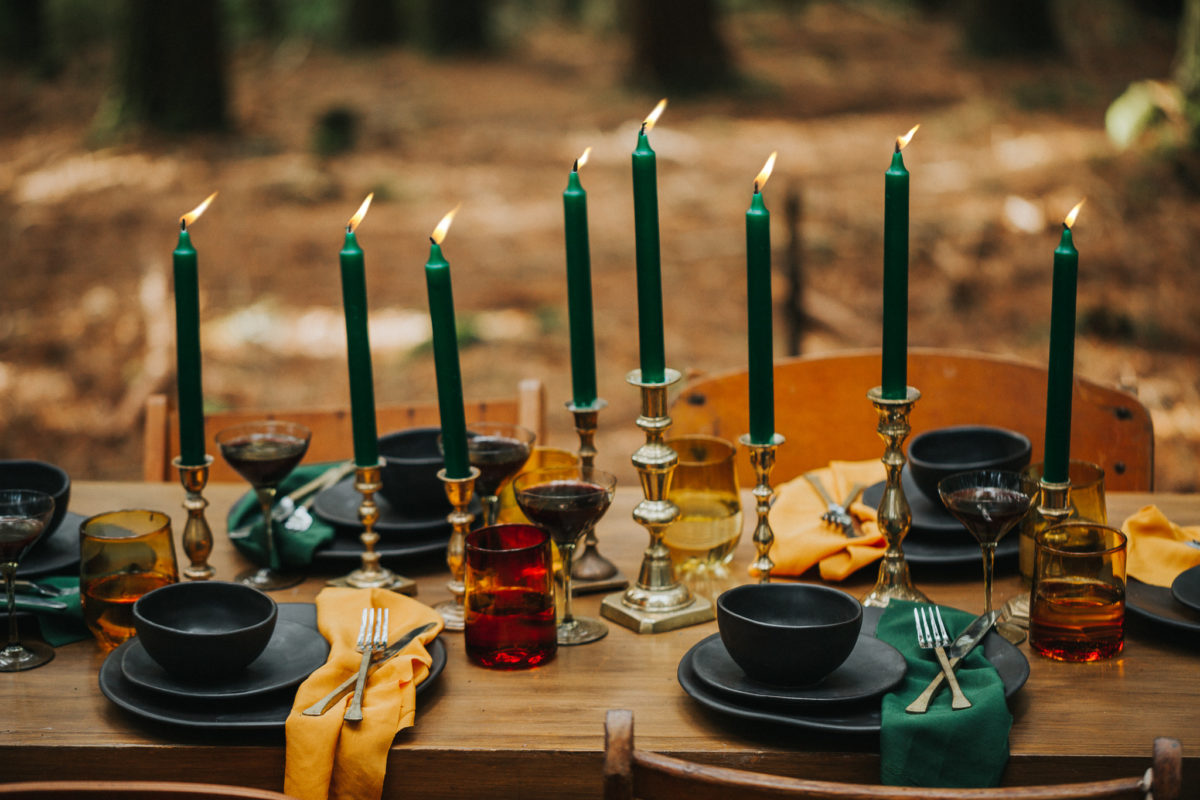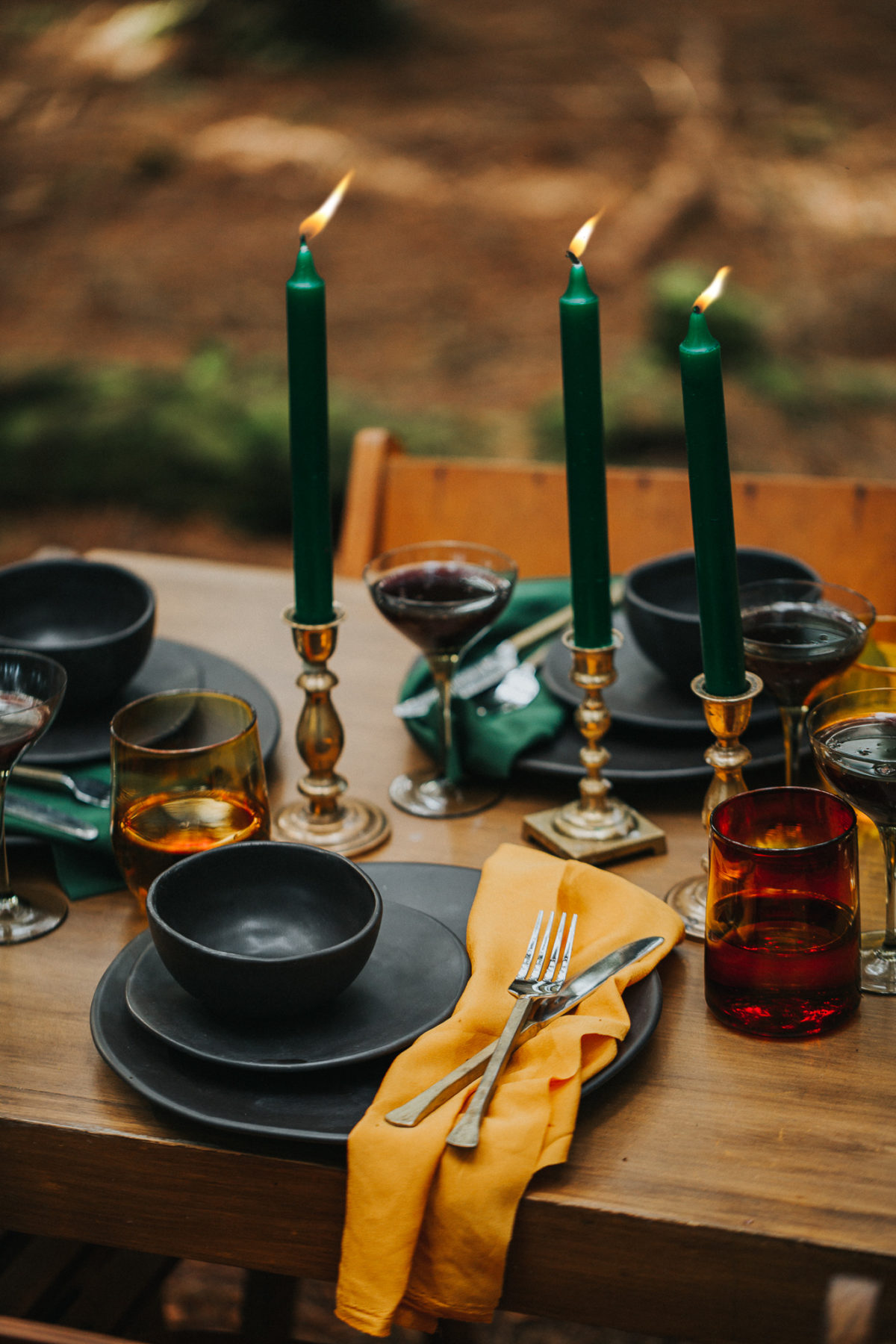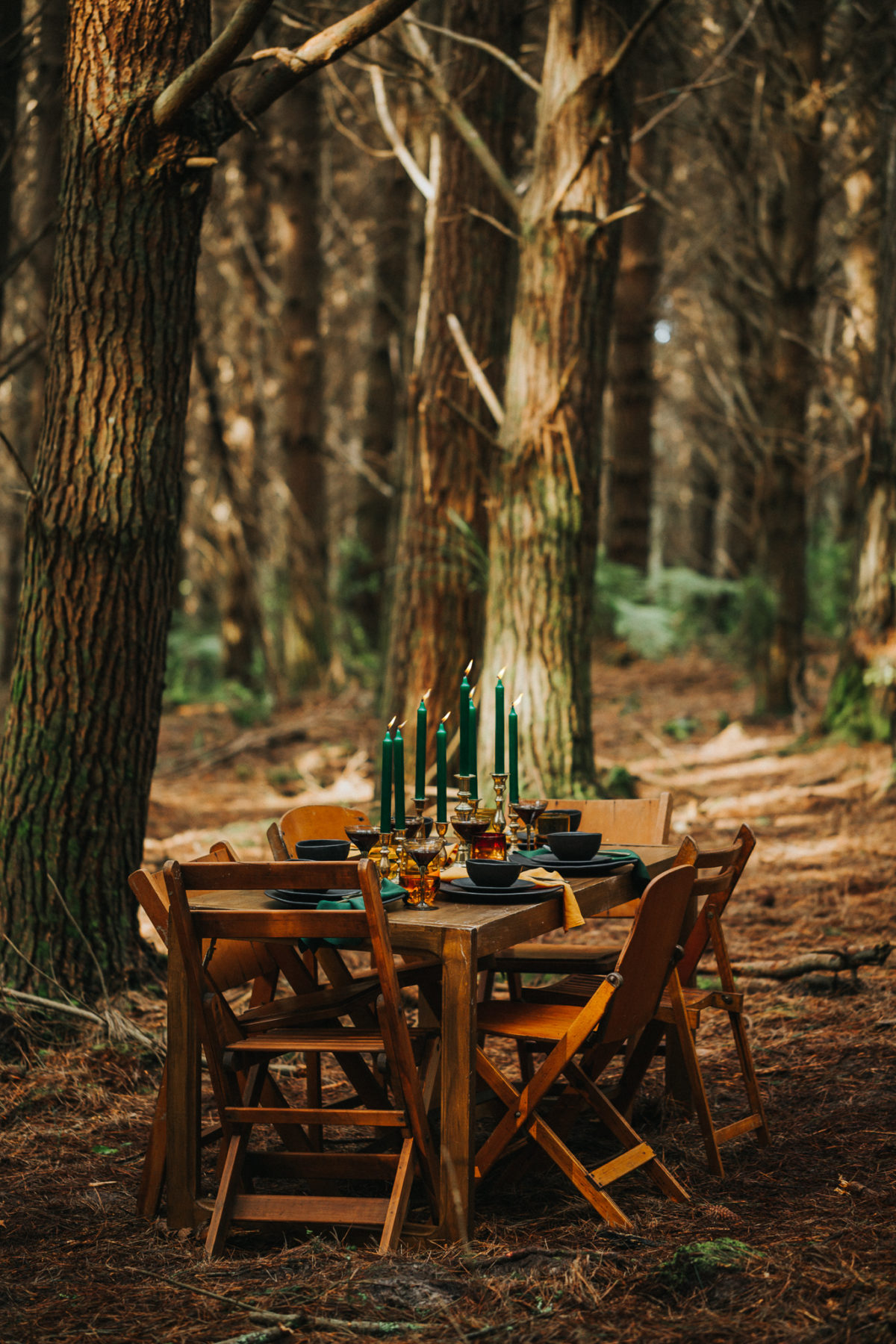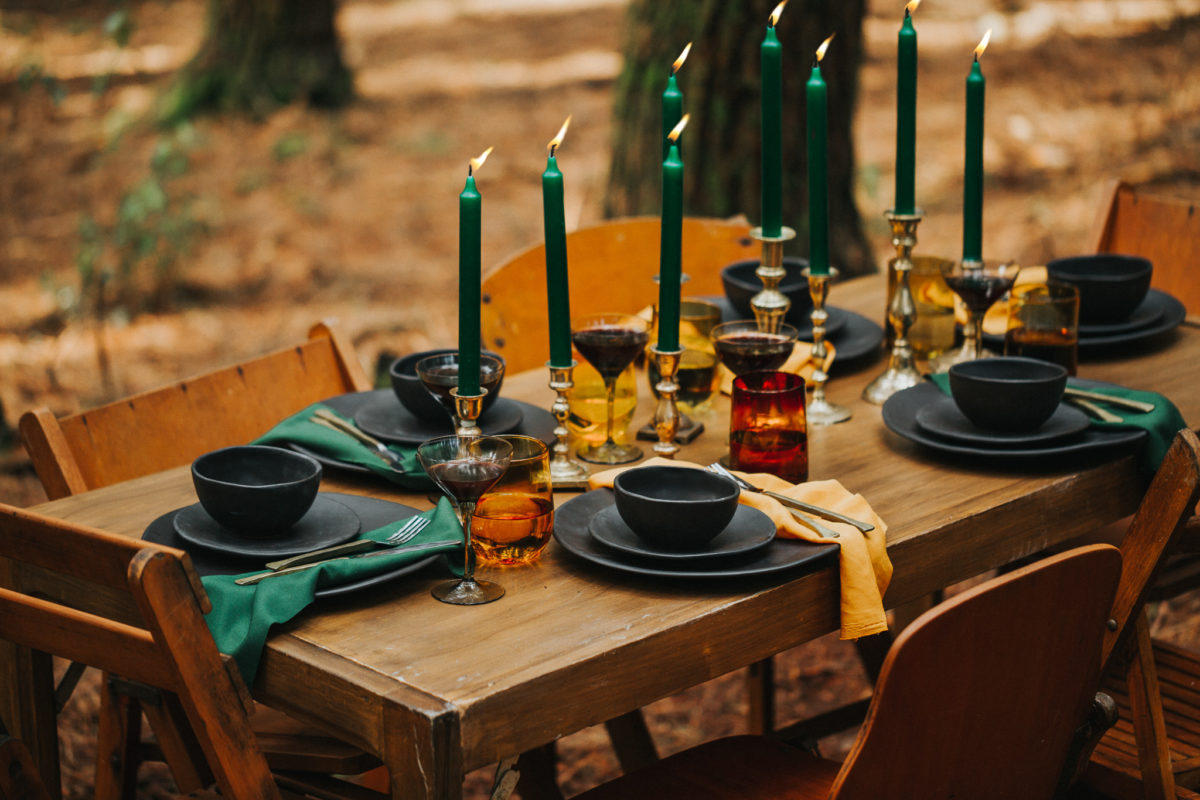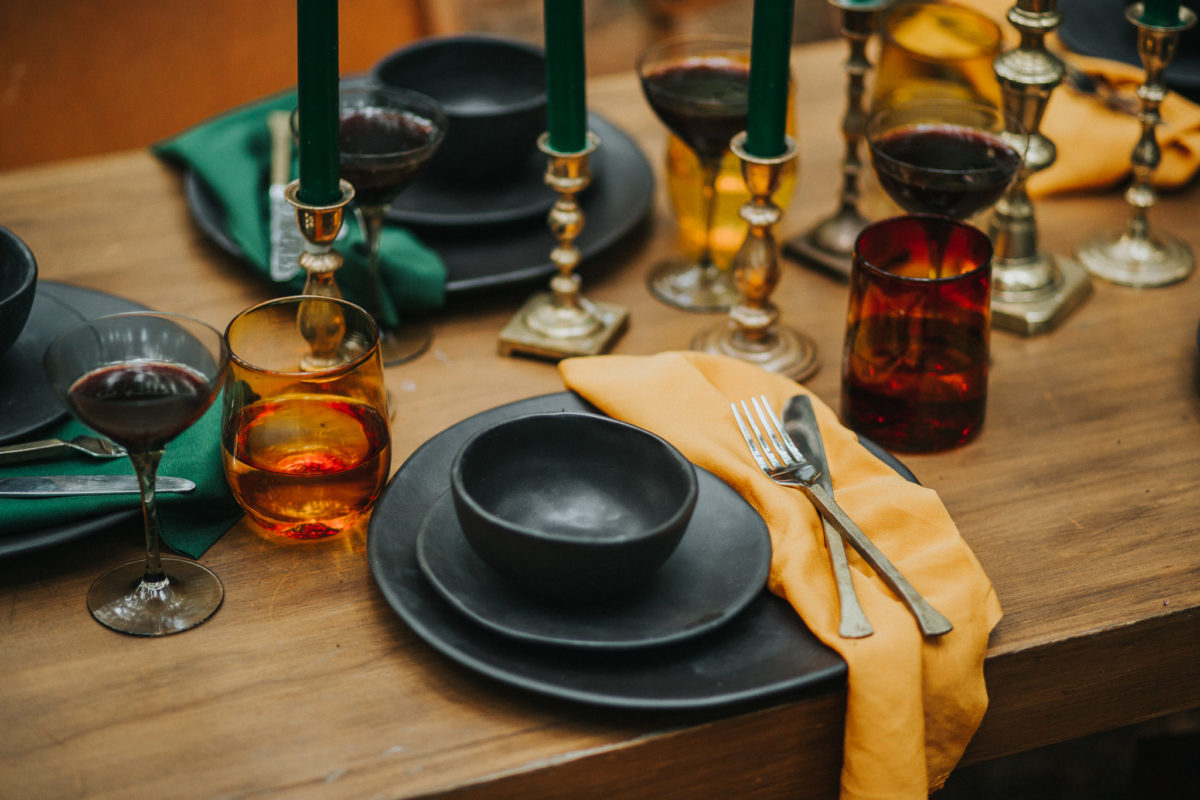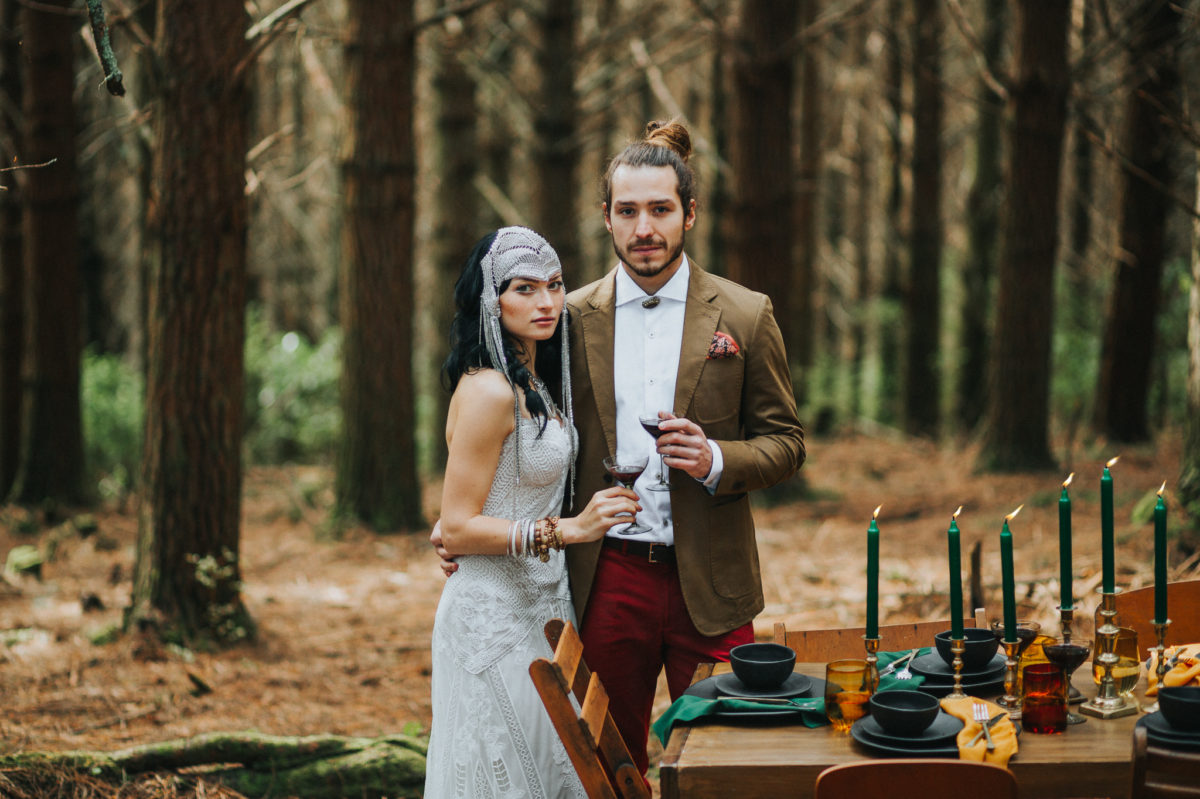 Our incredible team:
Photography & Creative Direction: Wild & Grace
Styling: Wild & Yellow
Props & Furniture: Two Foxes , The Pretty Prop Shop , Confetti Collection
Gown: Rue De Seine
Grooms Attire: Working Style
Lux-knit headpiece: Beyond the Forest
Cake: Sweet Deer Hand Painted Cakes
Makeup: Olga Gill
Hair: Kelly Manu
Glasses: Tessuti
Plates: MooiMooi
Tent: Taylor Bell Tents
Flowers: Wild Floral Co
Stationery: Harlan Creative
Models: Katherine and Julien from Red11