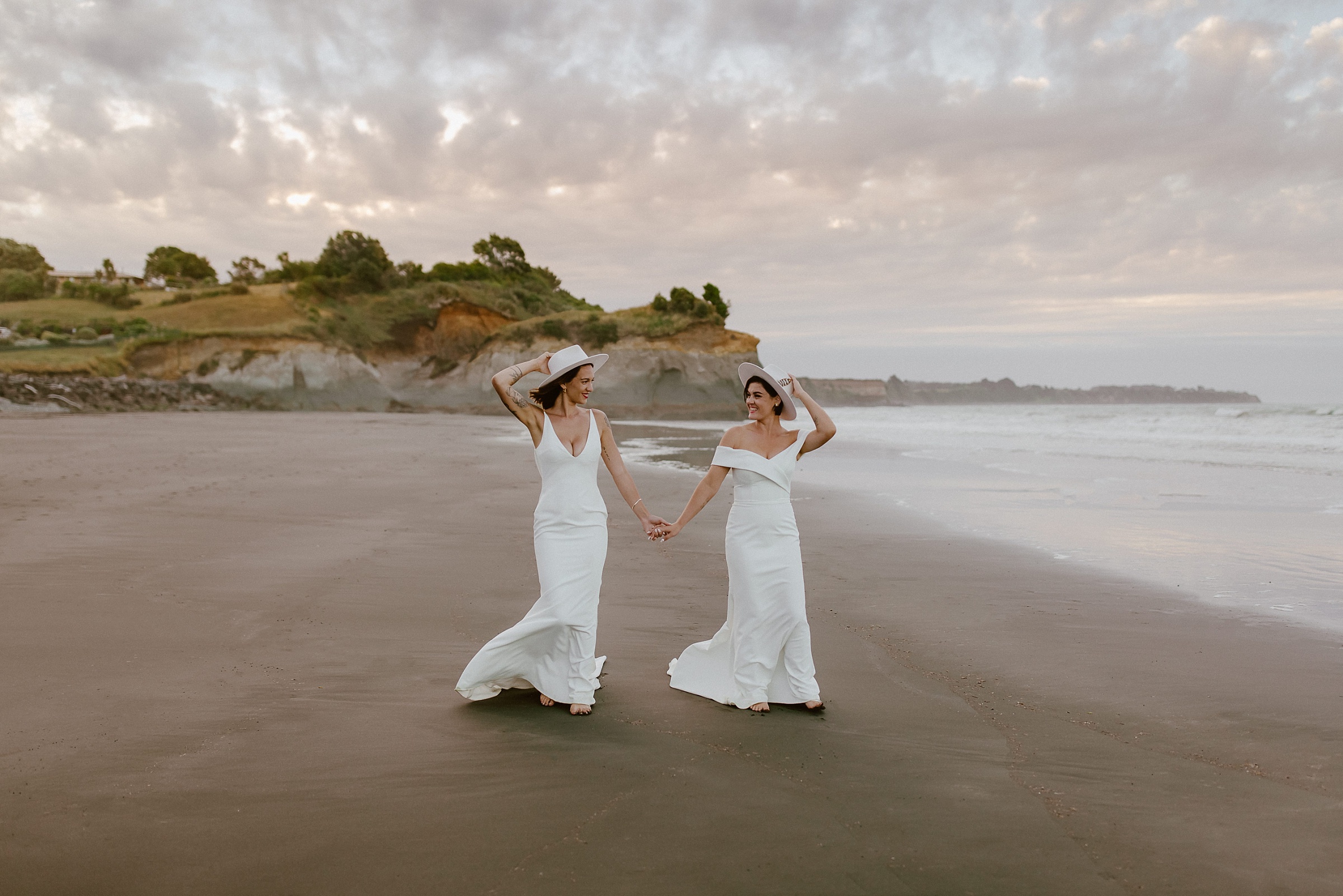 12 Oct

Laura & Jess. Boujee Garden Festival Wedding

The story of Jess and Laura's love is a beautiful tale of two people who balance each other perfectly. Their beautiful garden wedding in New Plymouth, New Zealand, perfectly reflects their unique personalities, their love for adventure, and their desire to celebrate their special day with the people who mean the most to them.

Jess and Laura's wedding day is a true reflection of their personalities and their love story. They both share a love for festivals, the sun, and spending time with friends. This love for fun and togetherness shines through in their choice of a camping and Tipi marquee wedding. Their day is far from formal; it's all about informality, laughter, and spending quality time with loved ones. Their choice of Laura's parents' home as the wedding location is deeply meaningful, as it's a place they've spent a lot of time together.

Their wedding included a special Karakia, a traditional Māori blessing, before the food was served, and a heartfelt song by their friend Bronwyn as they walked down the aisle.

The wedding theme could be best described as a "boujee garden festival." With a garden setting and a tee-pee marquee, the atmosphere was relaxed and inviting. Lawn games, a caravan bar, and camping for some guests added to the festival vibe. Festoon lights and outdoor furniture created a cozy, magical atmosphere. A unique touch was the flowers, all personally sourced and dried by the couple, featuring blooms exchanged throughout their relationship.

Their entrance was nothing short of spectacular as they arrived in vintage American cars – a Sunliner and a Cadillac. All of these details reflected their love for adventure and their desire to create a fun and relaxed atmosphere for their guests.

Jess and Laura's wedding wasn't just a celebration of their love; it was a testament to the power of balance, friendship, and the magic that happened when two individuals came together to create a harmonious and beautiful life journey.