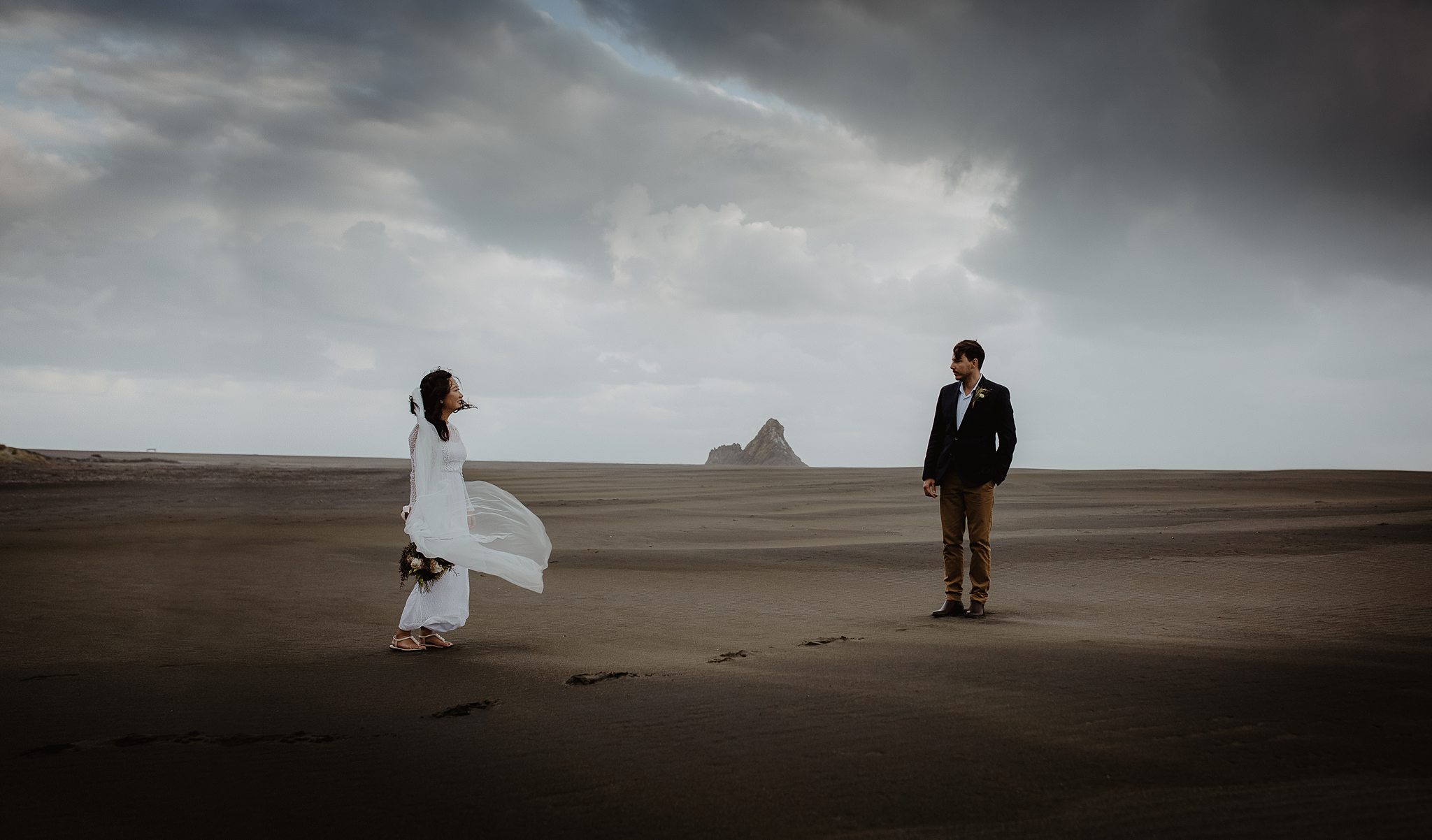 09 Mar

Meg & Pedro. New Zealand West Coast Waterfall Elopement

Love stories have a remarkable way of transcending obstacles, and Meg and Pedro's journey is a shining example of this. The year 2020 will forever be remembered as a time when the world faced unprecedented challenges, altering plans and reshaping dreams. The pandemic forced couples worldwide to reconsider their wedding plans, and while some chose to postpone, Meg and Pedro decided to take destiny into their own hands. In a heartwarming twist of fate, their wedding plans were transformed from a grand affair into an intimate elopement that celebrated their love and the beauty of spontaneity.

The 2020 pandemic brought the wedding industry to a standstill, leaving countless couples in uncertainty. Meg and Pedro's initial plans were no exception. While many couples decided to wait for circumstances to improve, Meg and Pedro took a daring leap of faith. They realized that their love was too precious to be contained by external factors, and waiting another year was not an option they were willing to consider. Elopements have a certain allure – a mystique that captures the essence of intimacy and romance. Meg and Pedro's choice to elope allowed them to embrace this charm, and they decided to seize the moment and declare their love in an enchanting way. With only three days to plan, they embarked on a journey that would forever etch their love story in their hearts.

Elopements hold the promise of unbridled freedom – the freedom to choose a location that resonates with the couple's heart and soul. Meg and Pedro's destination of choice was the Auckland West Coast, a place close to their hearts due to their shared love for surfing. New Zealand's breathtaking landscapes provided the perfect backdrop for their heartfelt vows. Saying "I do" beneath the tranquil embrace of a waterfall, Meg and Pedro exchanged vows that were as genuine as they were profound. The moment encapsulated their journey, the challenges they had overcome, and the unbreakable bond they shared.

The beauty of elopements lies in the spontaneity they offer. After their heartfelt vows, Meg and Pedro embarked on an exploration of the beach, hand in hand, filled with excitement for the future. Unburdened by the constraints of a traditional wedding, they reveled in the natural surroundings and the sense of adventure that their elopement had gifted them. Meg and Pedro's decision to elope highlights the joy that comes from celebrating love on one's own terms. The pandemic may have disrupted their original plans, but it also opened the door to a unique and unforgettable experience. Elopements provide couples with an opportunity to break away from tradition and create a day that is truly reflective of their love story.