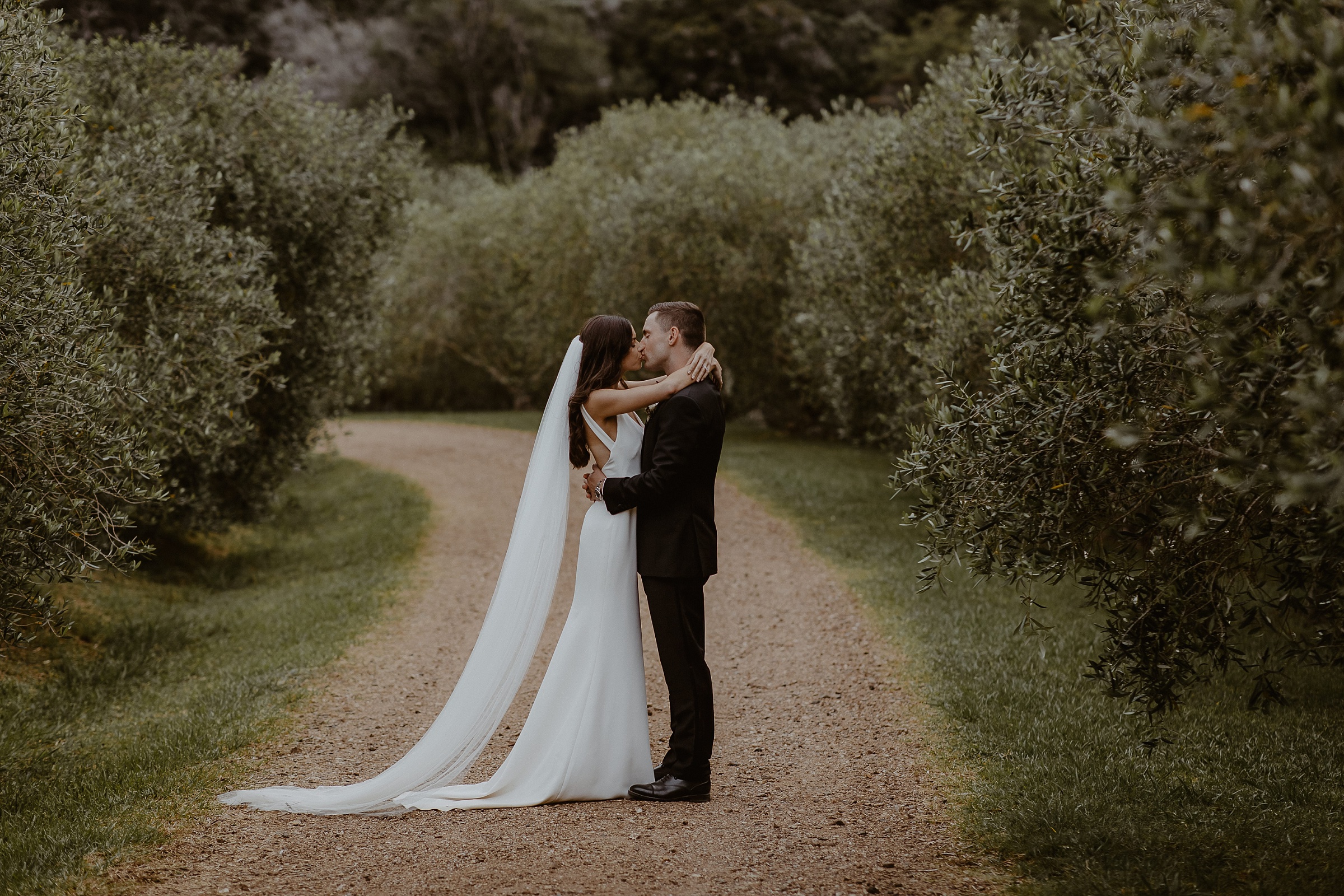 11 Feb

Sheree and James. Elegant Wedding at Mudbrick, Waiheke Island

Prepare to be swept off your feet as we dive into the heartwarming and utterly enchanting love story of Sheree and James, the couple whose elegant wedding I had the honor capturing on the breathtaking Waiheke Island. From the moment I met them, it was clear that their love was a beautiful dance, full of laughter, joy, and a touch of whimsy. As their wedding photographer, it was an absolute pleasure to document their special day at Mudbrick, filled with love, laughter, and unforgettable moments.

Sheree and James are like two puzzle pieces that fit together perfectly, despite their differences. Their shared passions, goals, and unwavering values are the secret ingredients that make their love so beautiful and unique. But what truly sets them apart is their ability to find joy in every little thing, from impromptu twirls in the kitchen to spontaneous dance routines that could rival any TV show intro. It's evident that they share a love for life that's absolutely contagious!

The choice of location for their wedding was no coincidence. Waiheke Island holds a special place in Sheree and James' hearts. It's a place they both adore, and it's where they wanted to begin this new chapter of their lives together. The decision to have their wedding at Mudbrick, a breathtaking winery on the island, perfectly aligned with their love for wine and beautiful landscapes. Every corner of this venue seemed like it was made just for them. The vineyard views, the serenity of the setting, and the romantic aura of the island all came together to create an unforgettable backdrop.

The wedding's theme – "elegant, modern, black and white" – perfectly matched their sophisticated style. Every detail was meticulously chosen, and if I had to pick a highlight, it would undoubtedly be the exquisite floral arrangements by Leaf and Honey. The white branching manuka flowers, the dreamy peonies, and the romantic garden roses painted a stunning picture, infusing the atmosphere with timeless beauty.

As their wedding photographer, I aimed to capture the essence of their love and the beauty of the day. Sheree and James appreciated the soft intimacy that my photography style brings. It was an absolute joy to create a visual narrative that showcased the tender moments, the joyous celebrations, and the heartfelt emotions that filled the air.

To Sheree and James, I'm profoundly grateful for allowing me to be part of your extraordinary journey. Your love is the kind that makes hearts skip a beat, and your wedding day was a delightful whirlwind of romance. Here's to a future filled with more spontaneous twirls, laughter in the kitchen, and a love story that continues to unfold with each passing day.

Wishing you a lifetime of love, happiness, and endless dance routines!